ILC 2022 postgraduate course:
"The future of clinical hepatology"
The ILC 2022 Postgraduate Course (PGC) will focus on the Future of Clinical Hepatology. New advances and innovations in the diagnosis and therapy of liver diseases will reshape the practice of clinical hepatology. The course will introduce the novel upcoming options in imaging, endoscopic liver-related techniques, robotic surgery, and strategies of liver support.
The course will cover the most recent developments in the field of biomarkers for diagnosis, patient stratification, and response to therapies. The future applications of artificial intelligence, 'big data', digitalized and personalized medicine in hepatology will also be discussed.
Course organisers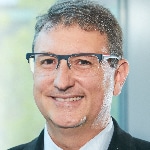 Andres Cárdenas is a Staff Member and Consultant of the Institute of Digestive Diseases and Metabolism at Hospital Clinic Barcelona and Associate Professor of Medicine at the University of Barcelona. He is also a member of the EASL Educational Committee.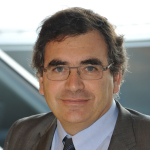 Didier Samuel, MD, PhD, is Professor of Hepatology and Gastroenterology at Université Paris-Sud, Villejuif, France. He is also Medical Director of the Liver Transplant Program, and Head of both the Liver and Intensive Care Units at Centre Hepatobiliaire of Hôpital Paul Brousse in Villejuif.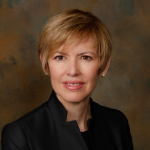 Norah Terrault is Professor of Medicine and the Director of the Viral Hepatitis Center at the University of California, San Francisco. She is recognized nationally and internationally for her work related to viral hepatitis, especially in the setting of liver transplantation.