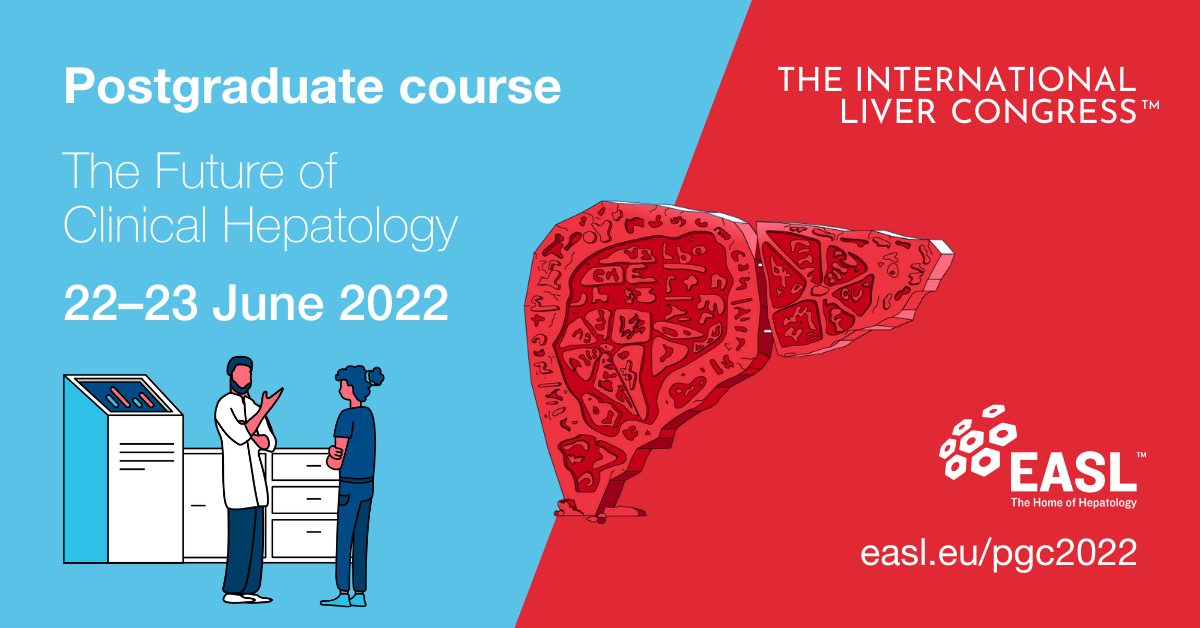 ILC 2022 Postgraduate Course
"The future of clinical hepatology"
The ILC 2022 Postgraduate Course (PGC) focused on: The Future of clinical hepatology. New advances and innovations in the diagnosis and therapy of liver diseases are set to reshape the practice of clinical hepatology. The course introduced novel, upcoming options in imaging, endoscopic liver-related techniques, robotic surgery, and strategies of liver support.
The course covered the most recent developments in the field of biomarkers for diagnosis, patient stratification, and response to therapies. The future applications of artificial intelligence, "big data", digitalised and personalised medicine in hepatology were also discussed.
Download the PGC Book
Meet the organisers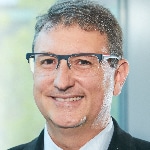 Andres Cárdenas is a Staff Member and Consultant of the Institute of Digestive Diseases and Metabolism at Hospital Clinic Barcelona and Associate Professor of Medicine at the University of Barcelona. He is also a member of the EASL Educational Committee.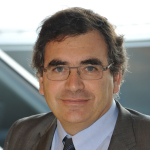 Didier Samuel, MD, PhD, is Professor of Hepatology and Gastroenterology at Université Paris-Sud, Villejuif, France. He is also Medical Director of the Liver Transplant Program, and Head of both the Liver and Intensive Care Units at Centre Hepatobiliaire of Hôpital Paul Brousse in Villejuif.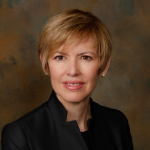 Norah Terrault is Professor of Medicine and the Chief of Gastrointestinal and Liver Disease Division at University of Southern California. She is recognised nationally and internationally for her work related to viral hepatitis, especially in the setting of liver transplantation.
Learning objectives
Learn about the future of non-invasive testing in liver disease, endoscopy, interventional radiology, liver surgery and liver transplantation.
Understand the indications and limitations of liver support in liver failure.
Understand the role of new biomarkers in liver disease and liver cancer.
Learn about big data in liver disease scoring and the role of personalised medicine for targeted therapies.
Hear about the development of connected health care and E-health in liver disease diagnosis and management.
Discover the sessions
Day
Time (BST)
Session
Title
Wednesday, 22 June
12:00–14:00
Session 1
Innovations in radiology, endoscopy and robotic surgery

Read more

This session will focus on new and future innovations for the diagnosis the therapy of patients with advanced liver disease. The use of non-invasive tests and dynamic monitoring for patients with portal hypertension will be discussed. In addition, the emerging role of endoscopic ultrasound for measuring portal pressure, evaluating liver lesions, performing liver biopsy, and treating gastric varices will be analysed. Innovations in imaging techniques and interventional therapies for portal and mesenteric vein thrombosis as well radiological therapy for HCC and CCA will be addressed. Finally, the role of robotic surgery liver resection and its role in liver transplantation will be examined. 

14:30–16:00
Session 2
Liver support and regeneration

Read more

This session will focus on the different alternatives, hope and limits of different liver support (Artificial and bioartificial extracorporeal liver, hepatocyte transplantation) in patients with ALF and ACLF. We will also review the progress and limits of using liver, biliary cells and liver organoids in the context of liver support. Finally, the concept of liver regeneration in the remnant liver to promote extended liver resection and living donor or split liver transplantation will be presented.

16:30–18:00
Session 3
Frontiers in biomarkers

Read more

Novel biomarkers aid us in diagnosis, prognosis and management of patients with chronic liver disease. There are three "frontiers" addressed in this session: serum and imaging biomarkers of fibrosis progression and regression; refinements of MELD-Na to improve risk stratification of patients with cirrhosis; and the novel markers improving prognostication of patients with HCC.

Thursday, 23 June
  8:00–9:30
Session 4
Big data and personalised medicine

Read more

Big data analysis in liver diseases are still mostly unknown by the majority of hepatologists and need to be organised and developed. The impact of these big data analysis on comprehension of liver diseases, development of liver biomarkers, and prognosis scores will be of most importance on the close future. A better knowledge of mechanisms of liver disease will help to develop personalised medicine. Liver cancer is a good example as shown by the development of new treatments such as protein kinase inhibitors, antiangiogenic drugs, immunotherapy, and their association.

10:00–11:00
Session 5
Digitalised medicine in practice

Read more

Increasingly, digitalised medicine is become an integral part of how we care for patients. In this session, we examine three key facets: social media as a tool for patient engagement and education; remote management of patients, including tools and technologies beyond the telemedicine "visit"; and the use of big data/AI to empower improved care of patients.