Education is a priority for EASL and the association provides educational opportunities at every level.
EASL Equity and Diversity policy statement
About EASL Schools
Discover the 2021 EASL Schools:
Do you want to organise an EASL School?
If you want to organise a school on hepatology and liver-related disease please send your proposal before 30 September of each year. The final approval will be made in December by the EASL dedicated committee.
For any question about organising an EASL School, please contact: schools@easloffice.eu
Do you want to attend an EASL School?
Application to the clinical and basic EASL Schools of Hepatology is free and open to young fellows under the age of 35 (born after 3 July 1986) and/or still in training. Approximately 30 places are available for each school. In order to apply one must be an EASL Member. Become an EASL member.
EASL Schools help train the next generation of hepatologists and are aimed at Young Investigators enrolled in hepatology-oriented departments, or more experienced clinicians who want to learn about the latest trends in hepatology.
EASL Schools work on a flipped-classroom model, whereby all participants receive reading materials / handouts and are expected to prepare different assignments in advance.
For those applicants selected, EASL will cover transportation costs to attend the school and accommodation during the event. (Details will be provided individually once the selection process is completed.)
For any question about attending an EASL School, please contact: schools@easloffice.eu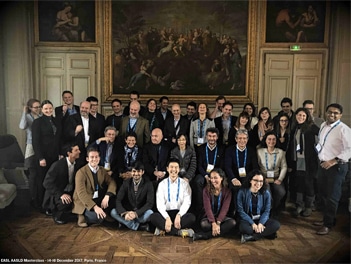 This two-day event offers a rich blend of scientific sessions, special lectures, workshops and case-based discussions specifically dedicated to Young Investigators.
The mix of scientific and professional topics is designed to meet the needs of Young Investigators and to enhance careers in hepatology.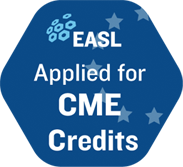 EASL applies for accreditation from the European Accreditation Council for Continuing Medical Education (EACCME) for all its educational activities.
The EACCME is an institution of the European Union of Medical Specialists (UEMS) and EACCME credits are recognised by the American Medical Association towards the Physician's Recognition Award (PRA).
Details of the number of CME's accredited per event are available on the event web pages.