History
Today, EASL is referred to as "The Home of Hepatology", however our association began as The European Association for the Study of the Liver and was founded on 23 April 1966 in Marburg, Germany by Prof. Gustav-Adolf Martini, MD, whose intention was to strengthen international knowledge and cooperation – specifically within the field of hepatological research.
Prof. Martini, with support from his scientific colleagues, succeeded in inviting around 70 European hepatologists to Marburg for a two-day symposium on hepatology. This meeting proceeded successfully in a very fruitful, personable and friendly atmosphere and marked the beginning of EASL.
It was agreed that EASL should serve as a loose association of physicians and scientists with an interest in liver research and would have neither fixed membership nor a board of directors. Meetings would be held annually with the venue rotating through different European countries. Its foundation was inspired by the existence of the AASLD (American Association for the Study of the Liver, est. November 1949) and the IASL (International Association for the Study of the Liver, est. 1958).
50+ years later
EASL, The Home of Hepatology, has evolved into a world-class scientific society dedicated to the pursuit of excellence in liver research and in the clinical practice of liver disorders. EASL gathers those interested in the liver from all over the world and has over 5,300 members. EASL is now well established as a non-profit organisation with its headquarters in Geneva, Switzerland. It performs its duties under a written constitution.
The association is managed by the EASL Governing Board made up of 15 elected members, all active in the medical field. EASL is composed of individual members who renew their membership on a yearly basis. EASL members meet once a year during the General Assembly held during EASL Congress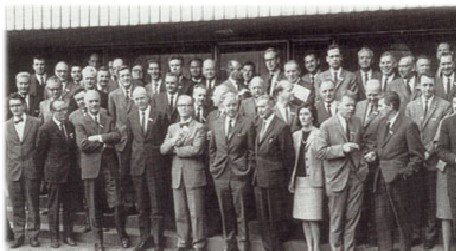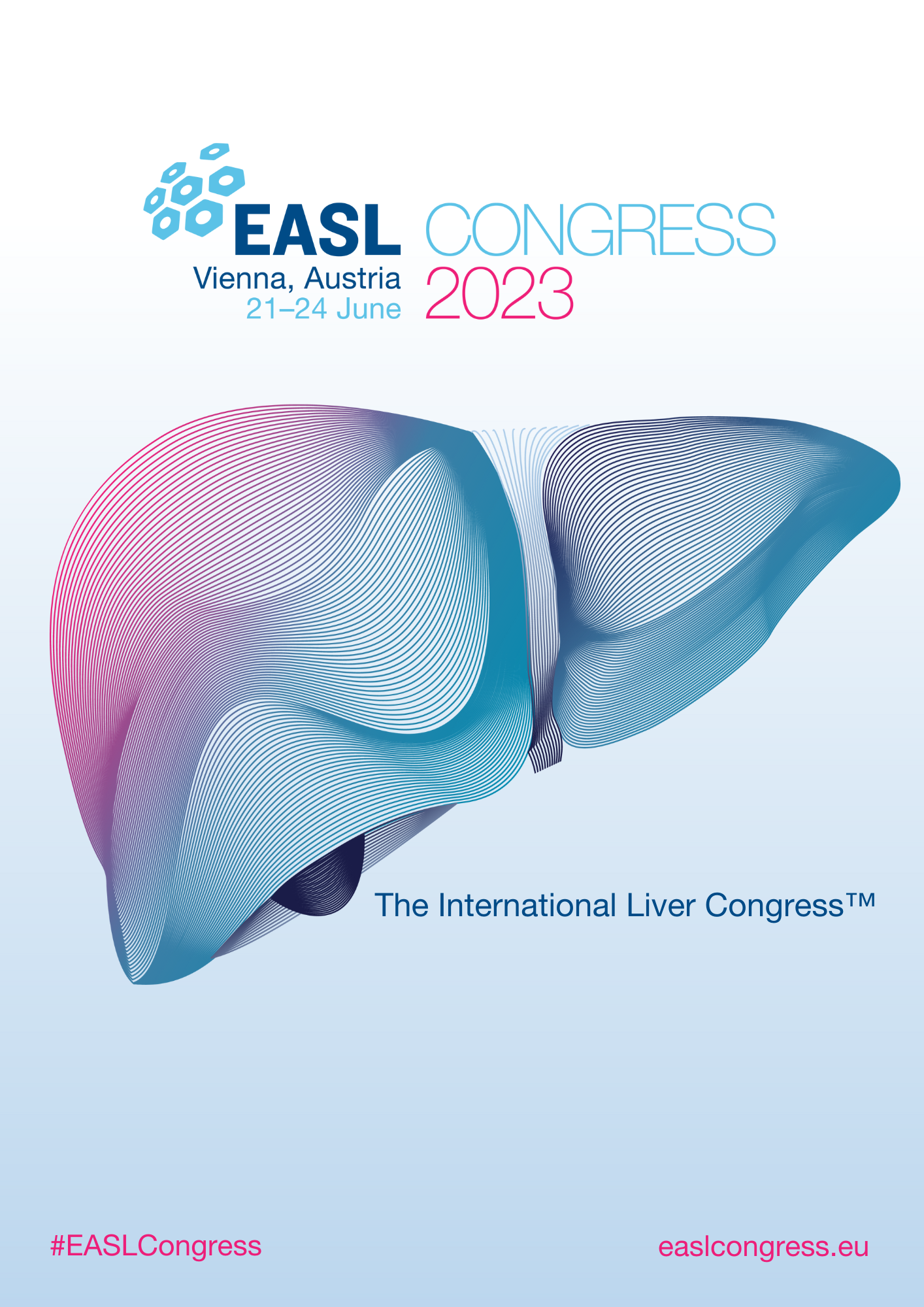 2023
58th Annual Meeting, Vienna, Austria, June 21-24, 2023
Secretary General
T. Berg (Germany)
Vice-Secretary
A. Krag (Denmark)
Treasurer
F. Negro (Switzerland)
Scientific Committee
T. Böttler (Germany)
V. Hernandez-Gea (Spain)
A. Lleo (Italy)
S. van Mil (the Netherlands)
J.C. Nault (France)
S. Shawcross (United Kingdom)
E. Trepo (Belgium)
B. Procopet (Romania)
Educational Councillors
U. Beuers (Netherlands)
S. Francque (Belgium)
Public Health Councillor
M. Buti (Spain)
External Affairs Councillor
F.P. Russo (Italy)
Internal Affairs Councillor
A. Elsharkawy (United Kingdom)
EASL Congress 2023 Honorary President
Maggie Bassendine (United Kingdom)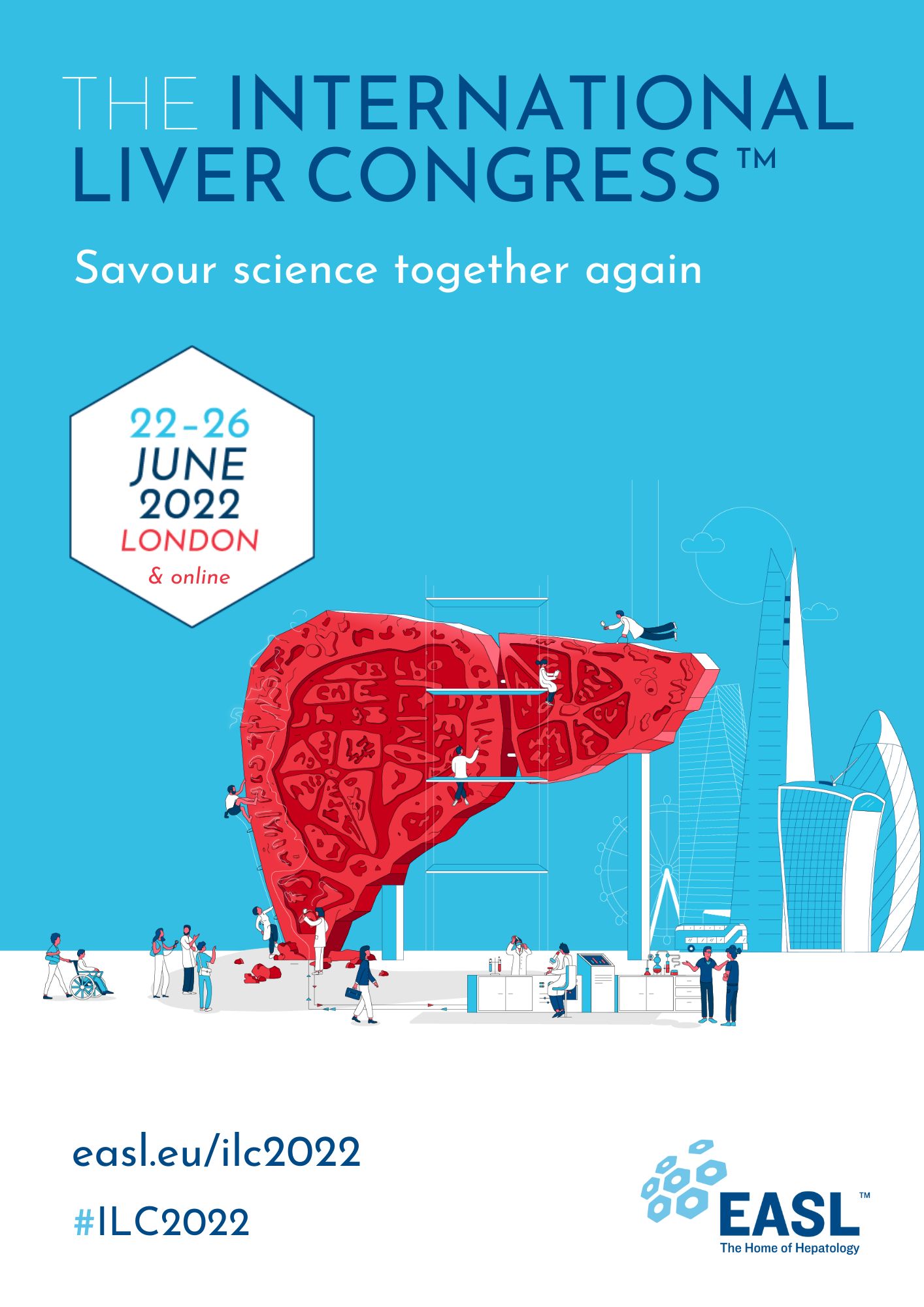 2022
57th Annual Meeting, London, United Kingdom, June 22-26, 2022
Secretary General
T. Berg (Germany)
Vice-Secretary
A. Krag (Denmark)
Treasurer
F. Negro (Switzerland)
Scientific Committee
T. Böttler (Germany)
V. Hernandez-Gea (Spain)
S. van Mil (the Netherlands)
J.C. Nault (France)
E. Tsochatzis (United Kingdom)
L. Valenti (Italy)
Educational Councillor
U. Beuers (Netherlands),
EU Policy Councillor
M. Buti (Spain)
ILC 2022 Honorary President
Mario Rizzetto (Italy)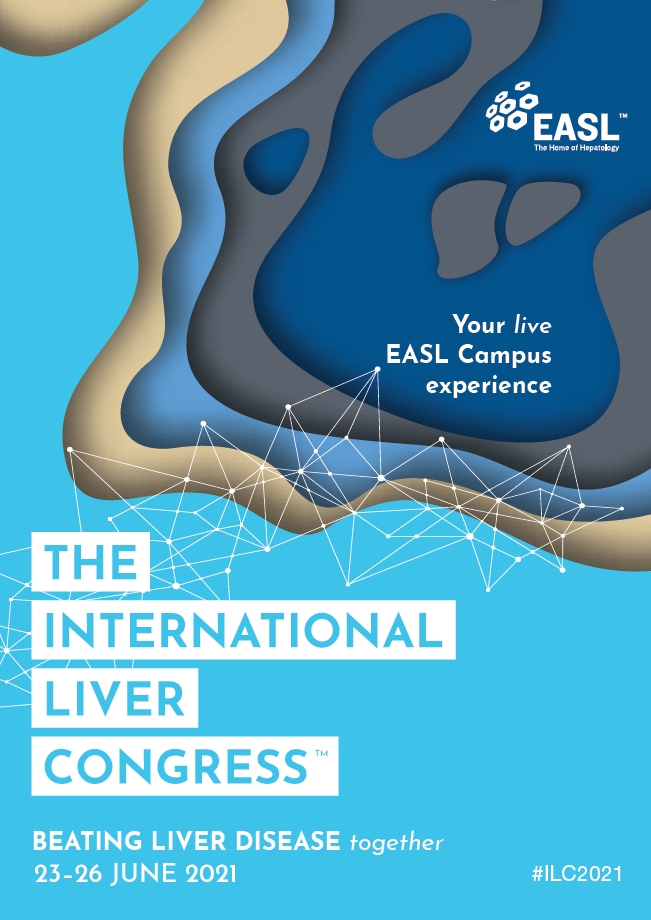 2021
56th Annual Meeting, Digital, June 23-26, 2021
Secretary General
P. Newsome (United Kingdom)
Vice-Secretary
T. Berg (Germany
Treasurer
F. Negro (Switzerland)
Scientific Committee
T. Böttler (Germany)
S. van Mil (the Netherlands)
P. E. Rautou (France)
M. Reig (Spain)
E. Tsochatzis (United Kingdom)
L. Valenti (Italy)
Educational Councillor
U. Beuers (Netherlands),
EU Policy Councillor
M. Buti (Spain)
ILC 2021 Honorary President
Peter Jansen (the Netherlands)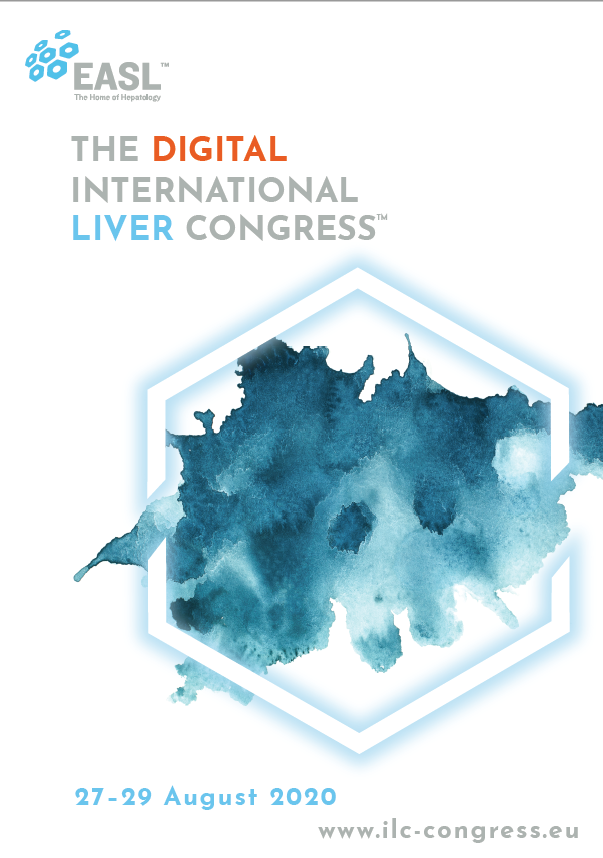 2020
55th Annual Meeting, Digital, August 27-29, 2020
Secretary General
P. Newsome (United Kingdom)
Vice-Secretary
T. Berg (Germany)
Treasurer
F. Negro (Switzerland)
Scientific Committee
E. Andersson (Sweden)
M. Cornberg (Germany),
P. E. Rautou (France),
M. Reig (Spain)
E. Tsochatzis (United Kingdom)
L. Valenti (Italy)
Educational Councillor
U. Beuers (Netherlands),
EU Policy Councillor
M. Buti (Spain)
ILC 2020 Honorary President
Jaime Bosch (Spain)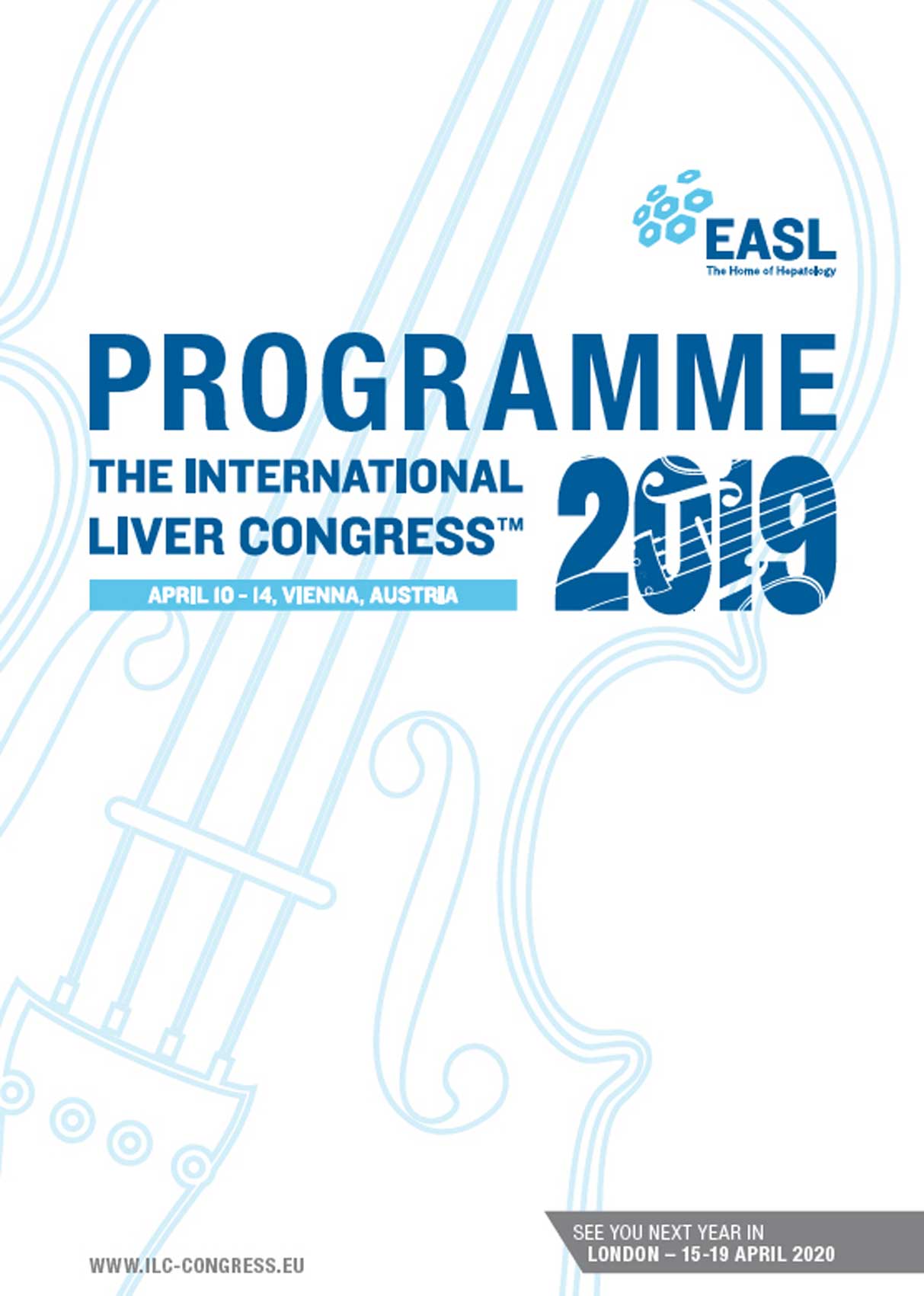 2019
54th Annual Meeting Vienna, Austria April 10-14, 2019
Secretary General
T. H. Karlsen (Norway)
Vice Secretary
P. Newsome (United Kingdom)
Treasurer
M. Bernardi (Italy)
Scientific Committee
A. Berzigotti (Switzerland),
M. Cornberg (Germany),
M. Marzioni (Italy),
P. E. Rautou (France),
M. Reig (Spain)
Educational Councillors
U. Beuers (Netherlands),
M. Pinzani (United Kingdom)
EU Policy Councillor
H. Cortez-Pinto (Portugal)
ILC 2019 Honorary President
D.C Valla (France)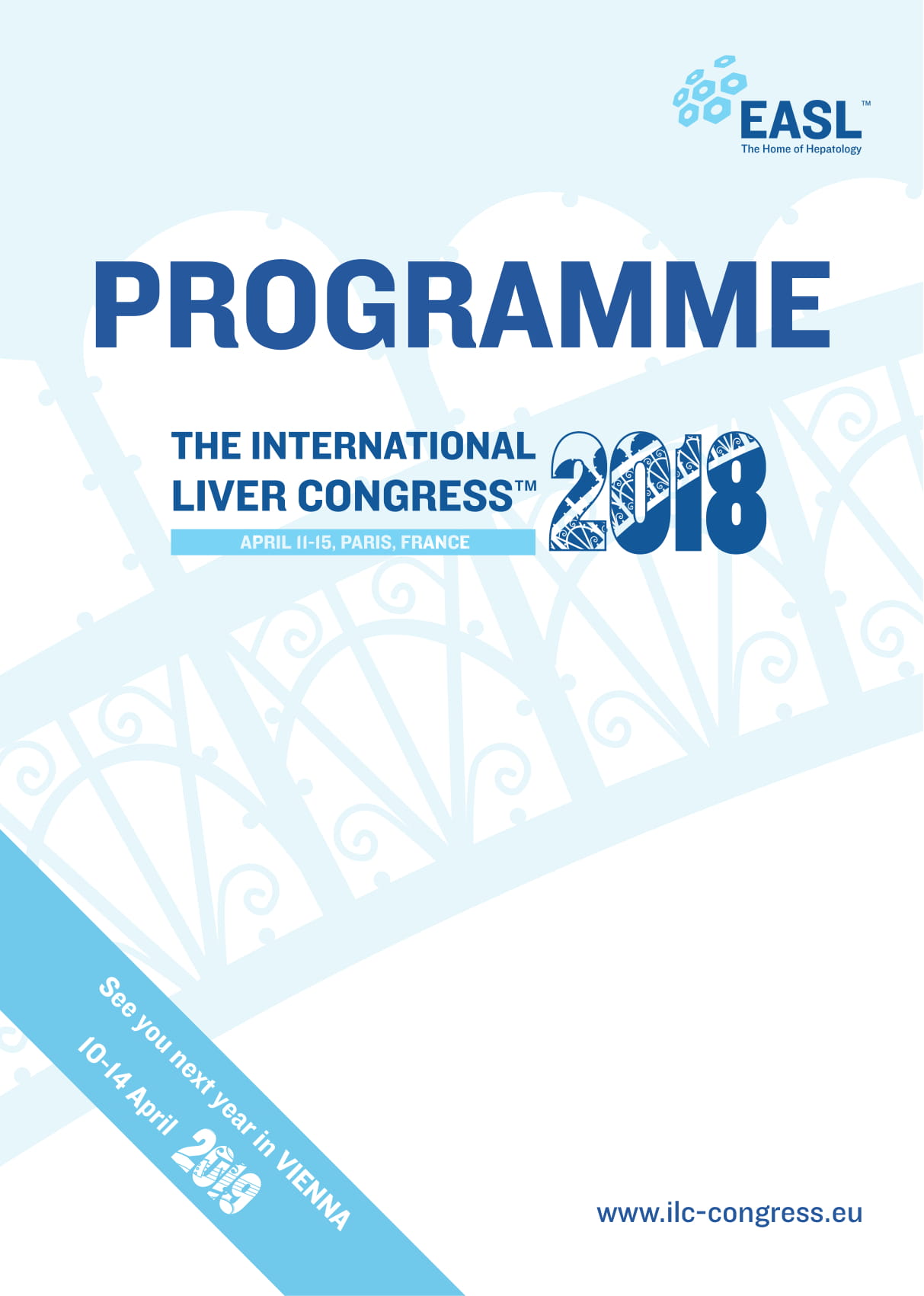 2018
53rd Annual Meeting Paris, France April 11-15, 2018
Secretary General
T. H. Karlsen (Norway)
Vice Secretary
F. Tacke (Germany)
Treasurer
M. Bernardi (Italy)
Scientific Committee
A. Berzigotti (Switzerland),
M. Cornberg (Germany),
A. Forner (Spain),
M. Marzioni (Italy),
P. Newsome (United Kingdom)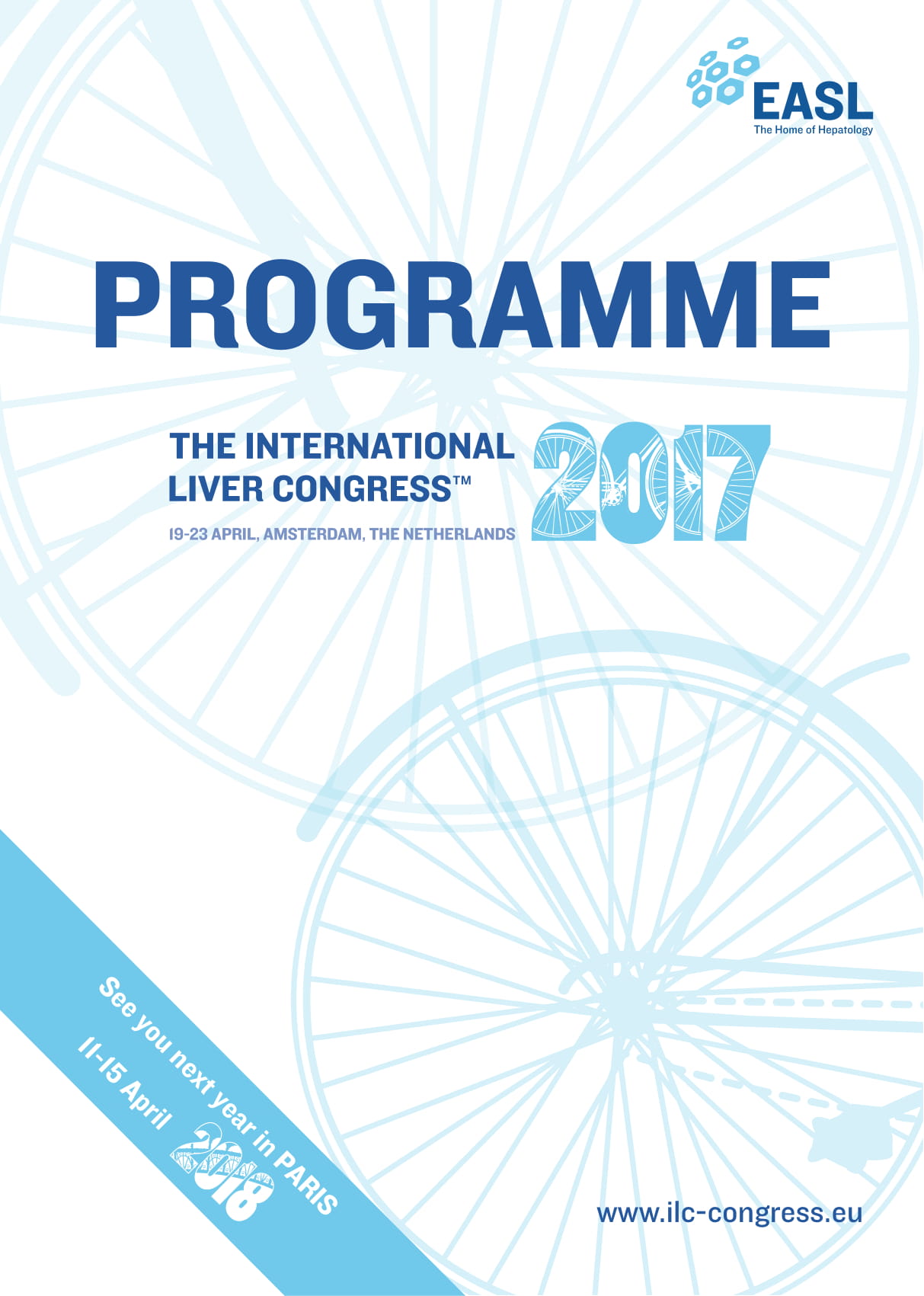 2017
52nd Annual Meeting Amsterdam, The Netherlands April 19-23, 2017
Secretary General
L. Castera, (France)
Vice Secretary
T.H. Karlsen, (Norway)
Treasurer
M. Bernardi (Italy)
Scientific Committee
A. Berzigotti (Switzerland)
A. Forner (Spain)
M. Marzioni (Italy)
P.N. Newsome (UK)
F. Tacke (Germany)
Educational Councillors
M. Pinzani (London)
F. Negro (Switzerland)
EU Policy Councillor
H. Cortez-Pinto (Portugal)
EASL Executive Director
Grégoire Pavillon, Switzerland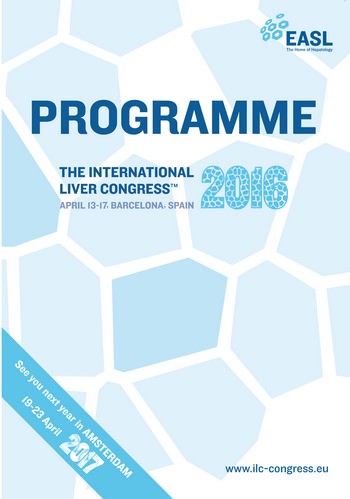 2016
51st Annual Meeting Barcelona, Spain April 13-17, 2016
Secretary General
L. Castera, (France)
Vice Secretary
T.H. Karlsen, (Norway)
Treasurer
M. Bernardi (Italy)
Scientific Committee
A. Aghemo (Italy)
A. Forner (Spain)
H. L. Reeves (UK)
C. Rodrigues (Portugal)
F. Tacke (Germany)
Educational Councillors
M. Pinzani (London)
F. Negro (Switzerland)
EU Policy Councillor
P. Burra (Italy)
EASL Executive Director
Grégoire Pavillon, Switzerland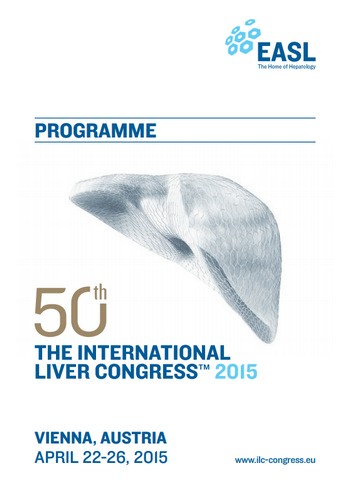 2015
50th Annual Meeting Vienna, Austria April 22-26, 2015
Secretary General
M. Peck-Radosavljevic (Austria)
Vice Secretary
L. Castera, (France)
Treasurer
M. Bernardi (Italy)
Scientific Committee
A. Aghemo (Italy)
T. H. Karlsen (Norway)
H. L. Reeves (UK)
C. Rodrigues (Portugal)
F. Tacke (Germany)
Educational Councillors
J-F. Dufour (Switzerland)
Cihan Yurdaydin (Turkey)
EU Policy Councillor
P. Burra (Italy)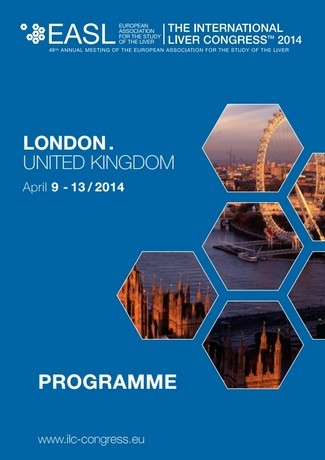 2014
49th Annual Meeting London, UK 2014
Secretary General
M. Peck-Radosavljevic (Austria)
Vice Secretary
L. Castera, (France)
Treasurer
M. Bernardi (Italy)
Scientific Committee
A. Aghemo (Italy)
M.A. Avila (Spain)
F. Lammert (Germany)
H. L. Reeves (UK)
C. Rodrigues (Portugal)
Educational Councillors
J-F. Dufour (Switzerland)
Cihan Yurdaydin (Turkey)
EU Policy Councillor
P. Burra (Italy)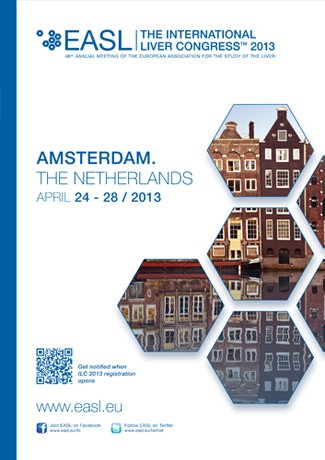 2013
48th Annual Meeting Amsterdam, The Netherlands 2013
Secretary General
M. Thursz (UK)
Vice Secretary
M. Peck-Radosavljevic (Austria)
Treasurer
M. Bernardi (Italy)
Scientific Committee
M.A. Avila (Spain)
L. Castera, (France)
F. Lammert (Germany)
G. V. Papatheodoridis (Greece)
D. Prati (Italy)
Educational Councillors
J.F Dufour (Switzerland)
F. Zoulim (France)
EU Policy Councillor
P. Burra (Italy)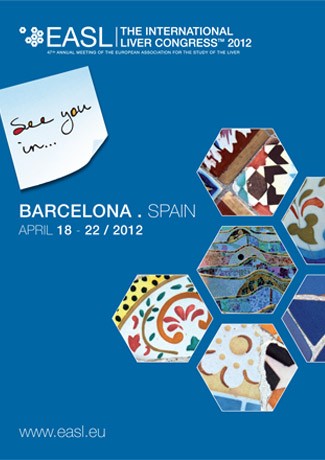 2012
47th Annual Meeting Barcelona, Spain 2012
Secretary General
M. Thursz (UK)
Vice Secretary
M. Peck-Radosavljevic (Austria)
Treasurer
M. Bernardi (Italy)
Scientific Committee
M.A. Avila (Spain)
F. Lammert (Germany)
G. V. Papatheodoridis (Greece)
D. Prati (Italy)
T. Roskams (Belgium)
Educational Councillors
J-F. Dufour (Switzerland)
F. Zoulim (France)
EU Policy Councillor
D-C. Valla (France)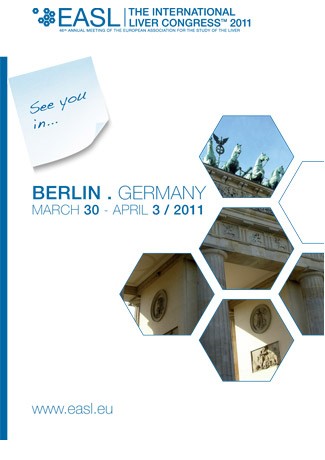 2011
46th Annual Meeting Berlin, Germany 2011
Secretary General
H. Wedemeyer (Germany)
Vice Secretary
M. Thursz (UK)
Treasurer
M. Bernardi (Italy)
Scientific Committee
R. Bataller (Spain)
D. Moradpour (Switzerland)
G. Papatheodoridis (Greece)
D. Prati (Italy)
T. Roskams (Belgium)
Educational Councillors
P.L.M. Jansen (The Netherlands)
F. Zoulim (France)
EU Policy Councillor
D. Valla (France)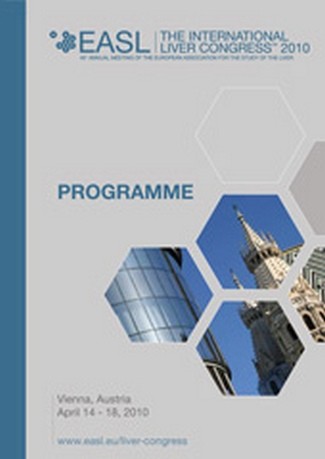 2010
45th Annual Meeting Vienna, Austria 2010
Scientific General
H. Wedemeyer (Germany)
Vice Secretary
M. Thursz (UK)
Treasurer
M. Bernardi (Italy)
Scientific Committee
R. Bataller (Spain)
D. Moradpour (Switzerland)
T. Roskams (Belgium)
G. Papatheodoridis (Greece)
D. Prati (Italy)
Educational Councillors
P.L.M. Jansen (The Netherlands)
F. Zoulim (France)
EU Policy Councillor
D. Valla (France)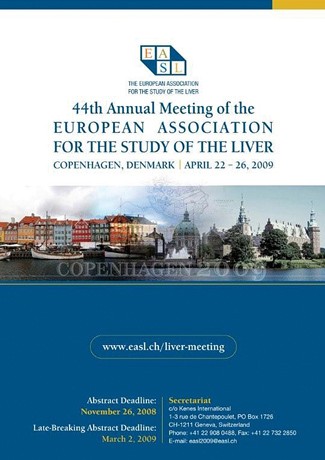 2009
44th Annual Meeting Copenhagen, Denmark 2009
Secretary General
H. Wedemeyer (Germany)
Vice-Secretary
M. Thursz (UK)
Treasurer
M. Bernardi (Italy)
Scientific Committee
R. Bataller (Spain)
D. Moradpour (Switzerland)
F. Marra (Italy)
T. Roskams (Belgium)
S. Safadi (Israël)
Educational Councillors
P.L.M. Jansen (The Netherlands)
F. Zoulim (France)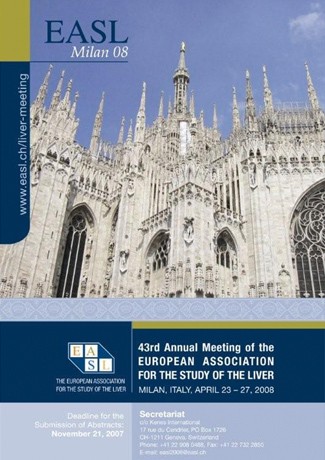 2008
43rd Annual Meeting Milan, Italy 2008
Secretary General
J-M. Pawlotsky (France)
Vice Secretary
M. Trauner (Austria)
Treasurer
H. Ring-Larsen (Denmark)
Treasurer Elect
M. Bernardi (Italy)
Scientific Committee
H. Wedemeyer (Germany)
D. Moradpour (Switzerland)
F. Marra (Italy)
J. Petersen (Germany)
S. Safadi (Israël)
Educational Councillors
G. Dusheiko (UK)
P. Jansen (The Netherlands)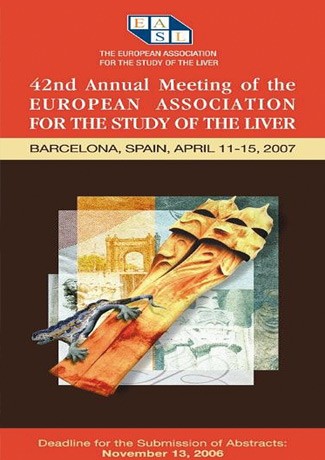 2007
42nd Annual Meeting Barcelona, Spain 2007
Secretary General
J-M. Pawlotsky (France)
Vice Secretary
M. Trauner (Austria)
Treasurer
H. Ring-Larsen (Denmark)
Scientific Committee
X. Forns (Spain)
S. Norris (UK)
F. Marra (Italy)
J. Petersen (Germany)
S. Safadi (Israël)
Educational Councillors
G. Dusheiko (UK)
J. Reichen (Switzerland)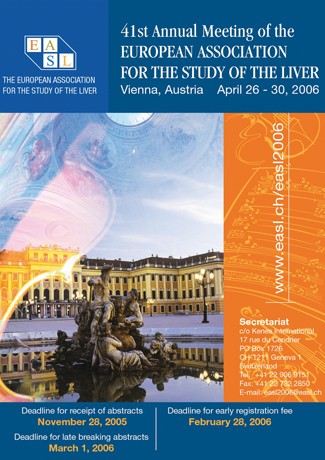 2006
41st Annual Meeting Vienna, Austria 2006
Secretary General
J-M. Pawlotsky (France)
Vice Secretary
M. Levrero (Italy)
Treasurer
H. Ring-Larsen (Denmark) Scientific Committee
X. Forns (Spain)
S. Norris (UK)
M. Trauner (Austria)
J. Petersen (Germany)
D. Adams (UK)
Educational Councillors
G. Dusheiko (UK)
J. Reichen (Switzerland)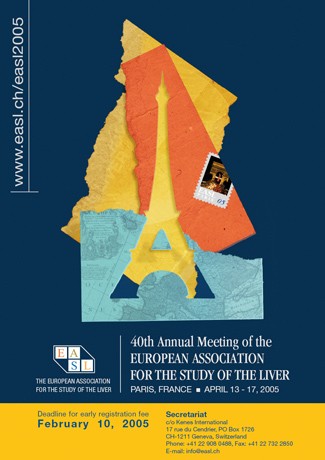 2005
40th Annual Meeting Paris, France 2005
Secretary General
J.M. Pawotsky
Administrative Secretary
J. Bruix (Spain)
Treasurer
H. Ring-Larsen (Denmark)
Scientific Committee
D. Adams (UK)
X. Forns (Spain)
S. Norris (UK)
J.F. Dufour (Switzerland)
C. Trautwein (Germany)
Educational Councillors
G. Dusheiko (UK)
J. Reichen (Switzerland)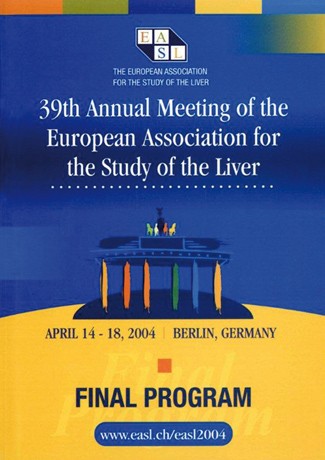 2004
39th Annual Meeting Berlin, Germany 2004
Secretary General
M. Levrero (Italy)
Administrative Secretary
J. Bruix (Spain)
Treasurer
H. Ring-Larsen (Denmark)
Scientific Committee
F. Nevens (Belgium)
C. Day (UK)
C. Yurdaydin (Turkey)
J.F. Dufour (Switzerland)
C. Trautwein (Germany)
Educational Councillors
O. James (UK)
P. Ferenci (Austria)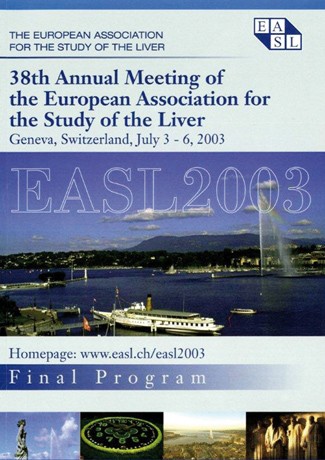 2003
38th Annual Meeting Istanbul, Turkey relocated to Geneva, Switzerland 2003
Secretary General
J. Bruix (Spain)
Treasurer
H. Ring-Larsen (Denmark)
Scientific Committee
F. Nevens (Belgium)
C. Day (UK)
C. Yurdaydin (Turkey)
M. Levrero (Italy)
D. Samuel (France)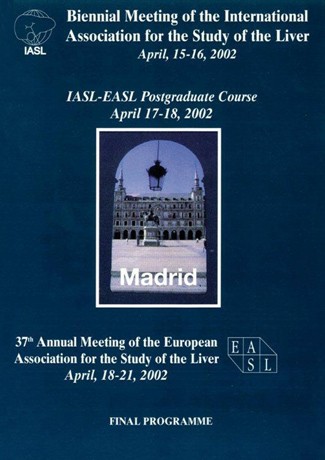 2002
37th Annual Meeting Madrid, Spain 2002
Secretary General
J. Bruix (Spain)
Treasurer
H. Ring-Larsen (Denmark)
Scientific Committee
A. Pietrangelo (Italy)
C. Day (UK)
C. Yurdaydin (Turkey)
S. Moeller (Denmark)
D. Samuel (France)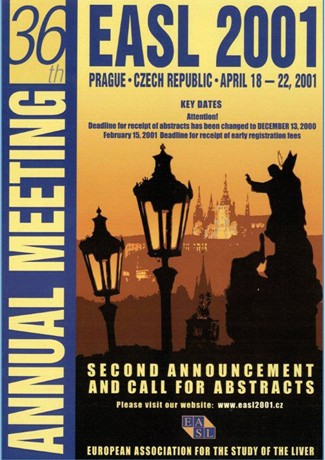 2001
36th Annual Meeting Prague, Czech Republic 2001
Secretary General
D. Schuppan (Germany)
Administrative Secretary
A. Burroughs (UK)
Treasurer
H. Ring-Larsen (Denmark)
Scientific Committee
A. Pietrangelo (Italy)
H. Tilg (Austria)
J. Bruix (Spain)
S. Moeller (Denmark)
D. Samuel (France)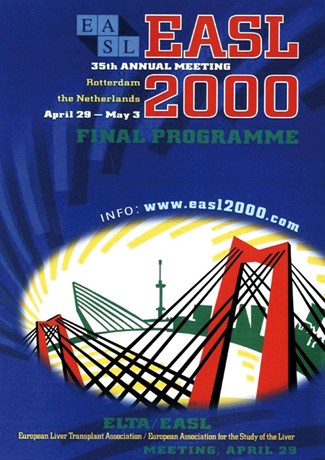 2000
35th Annual Meeting Rotterdam, Netherlands 2000
Secretary General
D. Schuppan (Germany)
Treasurer
H. Ring-Larsen (Denmark)
Scientific Committee
A. Pietrangelo (Italy)
H. Tilg (Austria)
R. Esteban (Spain)
S. Moeller (Denmark)
P. Marcellin (France)
Educational Councillors
M. Carneiro de Moura (Portugal)
P. Ferenci (Austria)
E. Schrumpf (Norway)
D. Shouval (Israel)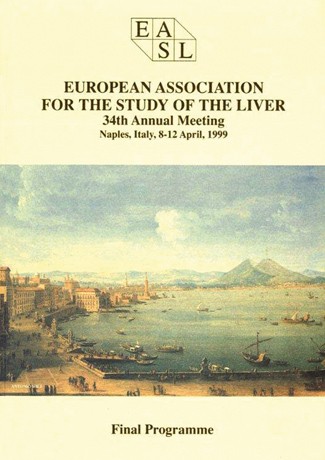 1999
34th Annual Meeting Naples, Italy 1999
Secretary General
M. Mondelli (Italy)
Treasurer
H. Ring-Larsen (Denmark)
Scientific Committee
A. Burroughs (UK)
H. Ring-Larsen (Denmark)
D. Schuppan (Germany)
H. Tilg (Austria)
R. Esteban (Spain)
S. Krahenbuhl (Germany)
P. Marcellin (France)
Educational Councillors
M. Carneiro de Moura (Portugal)
P. Ferenci (Austria)
E. Schrumpf (Norway)
D. Shouval (Israel)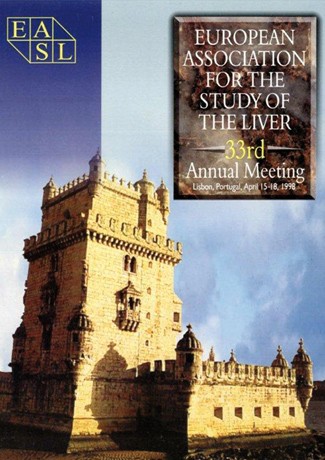 1998
33rd Annual Meeting Lisbon, Portugal 1998
Secretary General
M. Mondelli (Italy)
Treasurer
H. Ring-Larsen (Denmark)
Scientific Committee
A. Burroughs (UK)
A. Geerts (Belgium)
D. Haussinger (Germany)
R. Esteban (Spain)
S. Krahenbul (Germany)
P. Marcellin (France)
Educational Councillors
M. Carneiro de Moura (Portugal)
P. Ferenci (Austria)
E. Schrumpf (Norway)
D. Shouval (Israel)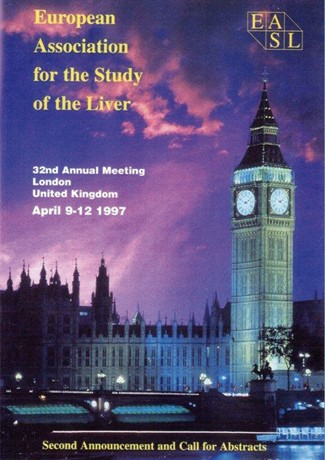 1997
32nd Annual Meeting London, UK 1997
Secretary General
M. Mondelli (Italy)
Treasurer
A. Wolfgang (Germany)
Scientific Committee
C. Bréchot (Paris)
A. Geerts (Belgium)
D. Haussinger (Germany)
A. Burroughs (UK)
S. Krahenbuhl (Germany)
F. Kuipers (Netherlands)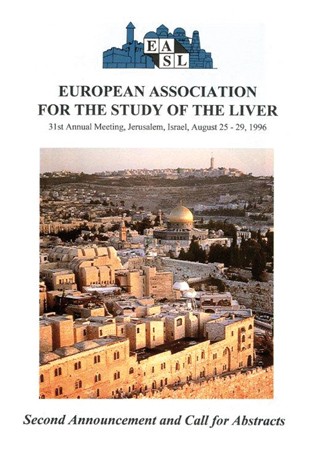 1996
31st Annual Meeting Jerusalem, Israel relocated to Geneva, Switzerland 1996
Secretary General
C. Bréchot (Paris)
Treasurer
A. Wolfgang (Germany)
Scientific Committee
M. Mondelli (Italy)
A. Geerts (Belgium)
D. Haussinger (Germany)
M. F. Bassendine (UK)
P. Gines (Spain)
F. Kuipers (Netherlands)
Educational Councillors
M. Rizzetto (Italy)
H. Ring-Larsen (Denmark)
J. Rodés (Spain)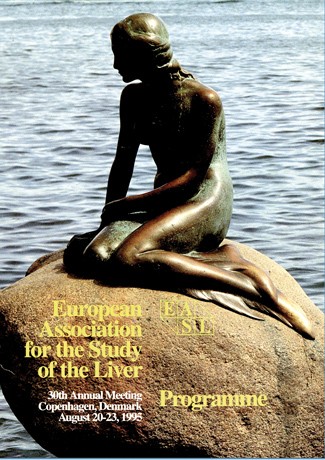 1995
30th Annual Meeting Copenhagen, Denmark 1995
Secretary General
C. Bréchot (France)
Treasurer
A. Wolfgang (Germany)
Scientific Committee
H. Vilstrup (Denmark)
M. Mondelli (Italy)
M. F. Bassendine (UK)
P. Gines (Spain)
F. Kuipers (Netherlands)
Educational Councillors
J.P. Benhamou (France)
K-H. Meyer zum Büschenfelde (Germany)
H. Thomas (UK)
J. Rodés (Spain)
C. Tiribelli (Italy)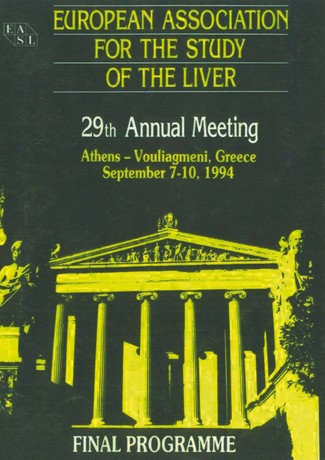 1994
29th Annual Meeting Athens, Greece 1994
Secretary General
C. Bréchot (France)
Treasurer
A. Wolfgang (Germany)
Scientific Committee
H. Vilstrup (Denmark)
M. Manns (Germany)
M. F. Bassendine (UK)
P. Gines (Spain)
N. Naoumov (Bulgaria)
Educational Councillors
J.P. Benhamou (France)
K-H. Meyer zum Büschenfelde (Germany)
H. Thomas (UK)
J. Rodés (Spain)
C. Tiribelli (Italy)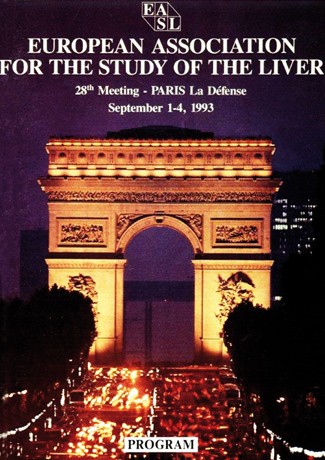 1993
28th Annual Meeting Paris, France 1993
Secretary General
P.L.M. Jansen (The Netherlands)
Treasurer
A. Wolfgang (Germany)
Scientific Committee
H. Vilstrup (Denmark)
M. Manns (Germany)
M. Bernardi (Italy)
C. Bréchot (France)
N. Naoumov (Bulgaria)
Educational Councillors
J.P. Benhamou (France)
K-H. Meyer zum Büschenfelde (Germany)
H. Thomas (UK)
J. Rodés (Spain)
C. Tiribelli (Italy)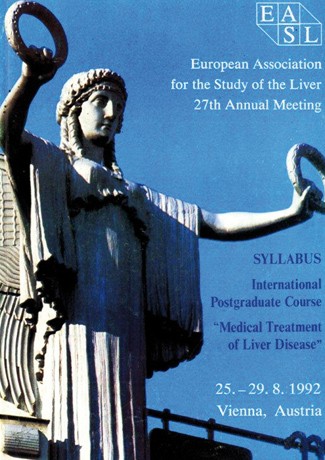 1992
27th Annual Meeting Vienna, Austria 1992
Secretary General
P.L.M. Jansen (The Netherlands)
Treasurer
A. Wolfgang (Germany)
Scientific Committee
J. Prieto (Spain)
M. Manns (Germany)
M. Bernardi (Italy)
H. Thomas (UK)
N. Naoumov (Bulgaria)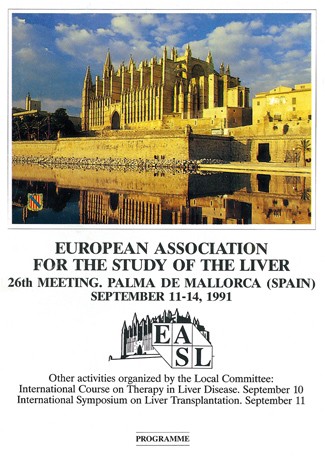 1991
26th Annual Meeting Palma de Majorca, Spain 1991
Secretary General
J. Reichen (Switzerland)
Treasurer
A. Wolfgang (Germany)
Scientific Committee
J. Prieto (Spain)
N. Tassopoulos (Greece)
M. Bernardi (Italy)
H. Thomas (UK)
P.L.M. Jansen (The Netherlands)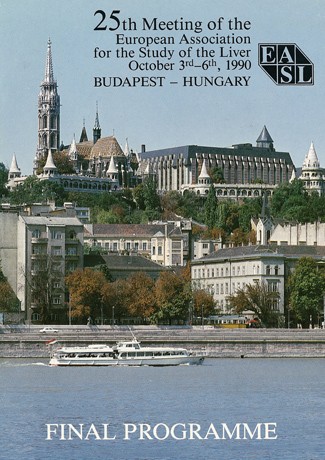 1990
25th Annual Meeting Budapest, Hungary 1990
Secretary General
J. Reichen (Switzerland)
Treasurer
A. Wolfgang (Germany)
Scientific Committee
J. Prieto (Spain)
N. Tassopoulos (Greece)
D. Lebrec (France)
H. Thomas (UK)
J. Scholmerich (Germany)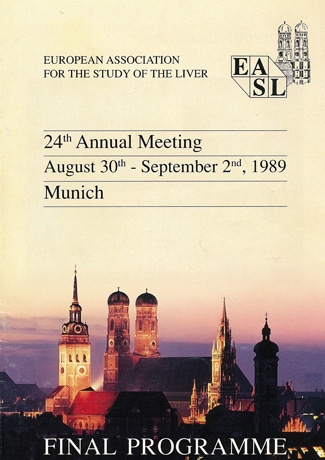 1989
24th Annual Meeting Munich, Germany 1989
Secretary General
M. Rizetto (Italy)
Treasurer
A. Wolfgang (Germany)
Scientific Committee
K. Hockerstedt (Finland)
N. Tassopoulos (Greece)
D. Lebrec (France)
J. Reichen (Switzerland)
J. Scholmerich (Germany)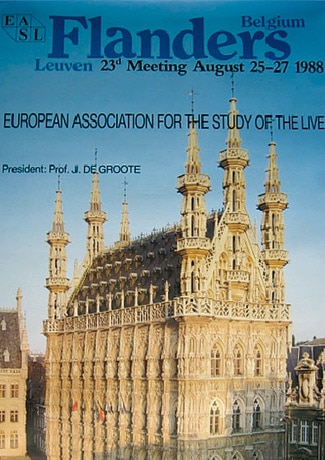 1988
23rd Annual Meeting Leuven, Belgium 1988
Secretary General
M. Rizetto (Italy)
Treasurer
A. Wolfgang (Germany)
Scientific Committee
K. Hockerstedt (Finland)
V. Arroyo (Spain)
D. Lebrec (France)
S. Schalm (Netherlands)
J. Scholmerich (Germany)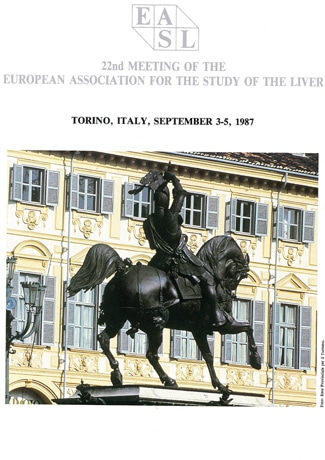 1987
22nd Annual Meeting Torino, Italy 1987
Secretary General
J. Summerfield (UK)
Treasurer
A. Wolfgang (Germany)
Scientific Committee
K. Hockerstedt (Finland)
V. Arroyo (Spain)
C. Trépo (France)
S. Schalm (Netherlands)
M. Rizetto (Italy)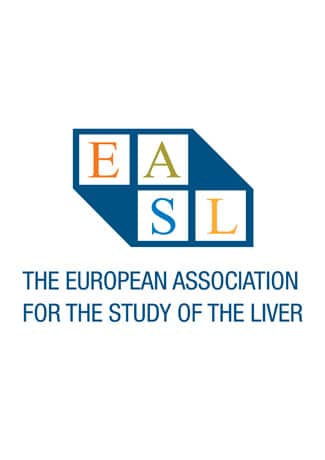 1986
21st Annual Meeting Groningen, Netherlands 1986
Secretary General
J. Summerfield (UK)
Scientific Committee
A.P. Geubel (Belgium)
V. Arroyo (Spain)
C. Trépo (France)
S. Schalm (Netherlands)
E.G. Hahn (Germany)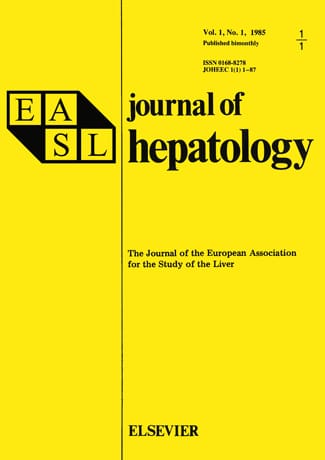 1985
20th Annual Meeting Helsinki, Finland 1985
Secretary General
C. Tiribelli (Italy)
Scientific Committee
A.P. Geubel (Belgium)
E. Juhl (Denmark)
C. Trépo (France)
J. Summerfield (UK)
E.G. Hahn (Germany)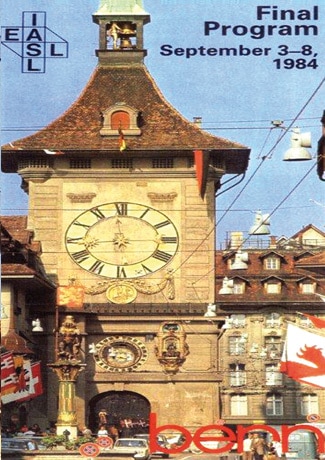 1984
19th Annual Meeting Bern, Switzerland 1984
Secretary General
C. Tiribelli (Italy)
Scientific Committee
A.P. Geubel (Belgium)
E. Juhl (Denmark)
J. Bosch (Spain)
R.J. Vonk (Netherlands)
E.G. Hahn (Germany)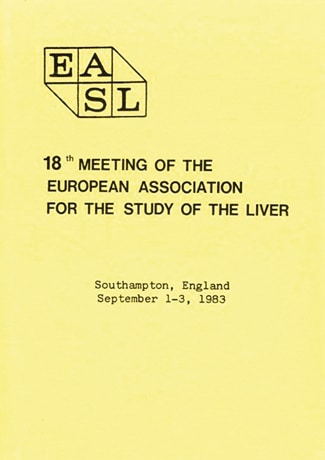 1983
18th Annual Meeting Southampton, UK 1983
Secretary General
A.L.W.F. Eddleston (UK)
Scientific Committee
K. Weigand (Germany)
E. Juhl (Denmark)
J. Bosch (Spain)
R.J. Vonk (Netherlands)
C. Tiribelli (Italy)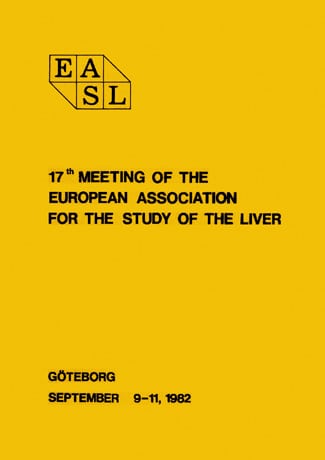 1982
17th Annual Meeting Gothenburg, Sweden 1982
Secretary General
A.L.W.F. Eddleston (UK)
Scientific Committee
K. Weigand (Germany)
D. Dhumeaux (France)
J. Bosch (Spain)
R.J. Vonk (Netherlands)
J. Horak (Czech Republic)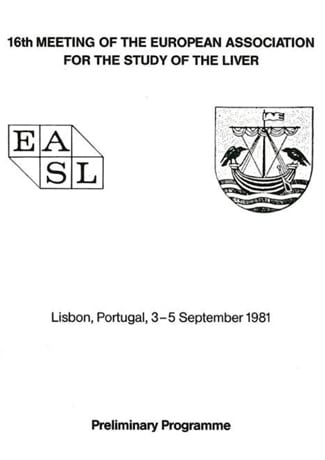 1981
16th Annual Meeting Lisbon, Portugal 1981
Secretary General
H. Ring-Larsen (Denmark)
Scientific Committee
K. Weigand (Germany)
D. Dhumeaux (France)
N. Carulli (Italy)
A.L.W.F. Eddleston (UK)
J. Horak (Czech Republic)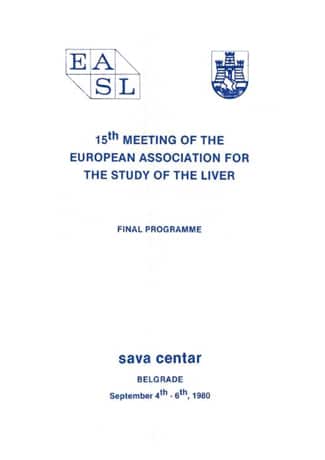 1980
15th Annual Meeting Belgrad, Yugoslavia 1980
Secretary General
H. Ring-Larsen (Denmark)
Scientific Committee
K.E.F. Hobbs (UK)
D. Dhumeaux (France)
N. Carulli (Italy)
J.P. Blomhoff (Norway)
J. Horak (Czech Republic)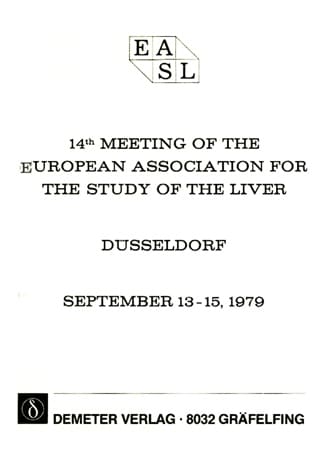 1979
14th Annual Meeting Dusseldorf, Germany 1979
Secretary General
W. Arnold (Germany)
Scientific Committee
K.E.F. Hobbs (UK)
D.K.F. Meijer (Netherlands)
N. Carulli (Italy)
J.P. Blomhoff (Norway)
H. Ring-Larsen (Denmark)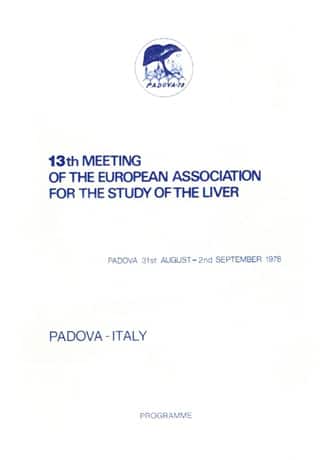 1978
13th Annual Meeting Padova, Italy 1978
Secretary General
W. Arnold (Germany)
Scientific Committee
K.E.F. Hobbs (UK)
D.K.F. Meijer (Netherlands)
P. Berthelot (France)
J.P. Blomhoff (Norway)
J. Rodés (Spain)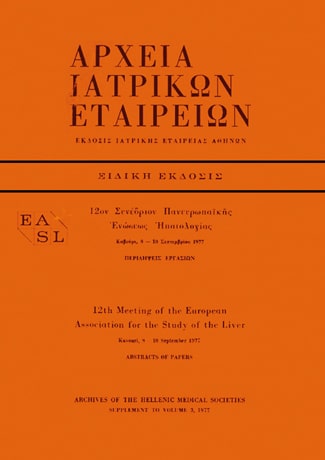 1977
12th Annual Meeting Kavouri, Greece 1977
Secretary General
N. McIntyre (UK)
Scientific Committee
L. Ranek (Denmark)
D.K.F. Meijer (Netherlands)
P. Berthelot (France)
W. Arnold (Germany)
J. Rodés (Spain)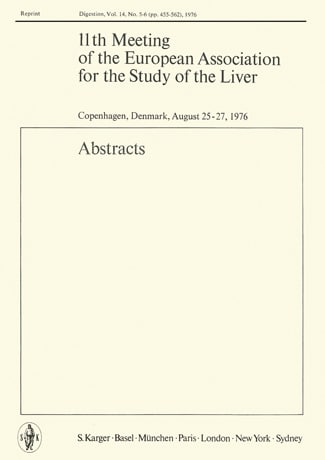 1976
11th Annual Meeting Copenhagen, Denmark 1976
Secretary General
N. McIntyre (UK)
Scientific Committee
L. Ranek (Denmark)
F. Manenti (Italy)
P. Berthelot (France)
T. Schersten (Sweden)
J. Rodés (Spain)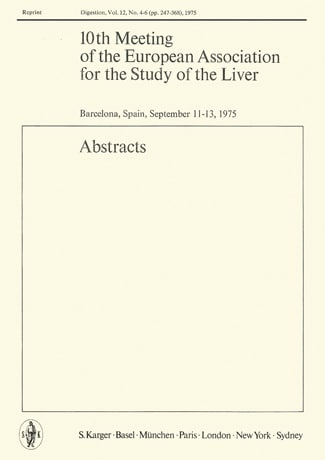 1975
10th Annual Meeting Barcelona, Spain 1975
Secretary General
S. Erlinger (France)
Scientific Committee
L. Ranek (Denmark)
F. Manenti (Italy)
N. McIntyre (UK)
T. Schersten (Sweden)
S. Hadzyiannis (Greece)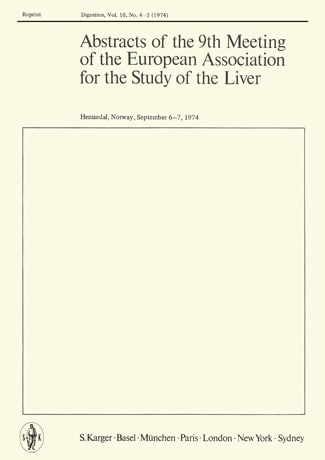 1974
9th Annual Meeting Hemsedal, Norway 1974
Secretary General
S. Erlinger (France)
Scientific Committee
J. Fevery (Belgium)
F. Manenti (Italy)
J.C. Bode (Germany)
T. Schersten (Sweden)
S. Hadzyiannis (Greece)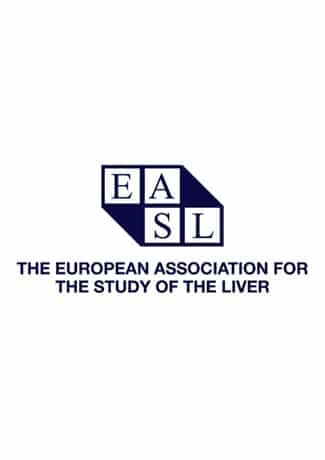 1973
8th Annual Meeting Vittel, Frances 1973
Secretary General
G. Paumgartner (Germany)
Scientific Committee
J. Fevery (Belgium)
S. Erlinger (France)
J.C. Bode (Germany)
P.J. Scheue (UK)
S. Hadzyiannis (Greece)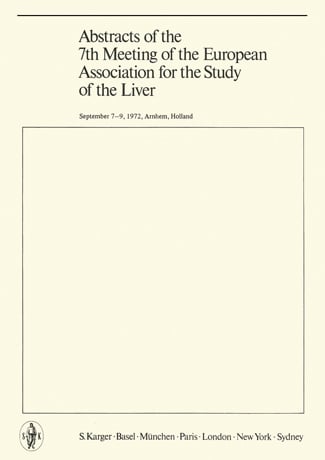 1972
7th Annual Meeting Arnhem, Netherlands 1972
Secretary General
G. Paumgartner (Germany)
Scientific Committee
J. Fevery (Belgium)
L. Chiandussi (Italy)
J.C. Bode (Germany)
P.J. Scheue (UK)
S. Bengmark (Sweden)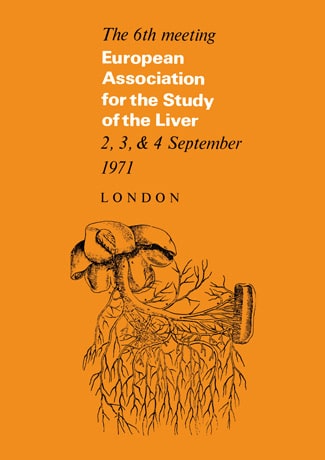 1971
6th Annual Meeting London, UK 1971
Secretary General
J.P. Benhamou (France)
Scientific Committee
G. Strohmeyer (Germany)
L. Chiandussi (Italy)
G. Paumgartner (Germany)
P.J. Scheue (UK)
S. Bengmark (Sweden)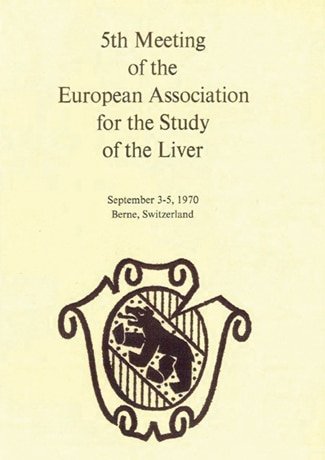 1970
5th Annual Meeting Bern, Switzerland 1970
Secretary General
J.P. Benhamou (France)
Scientific Committee
G. Strohmeyer (Germany)
L. Chiandussi (Italy)
R. Williams (UK)
U. Haemmerli (Switzerland)
S. Bengmark (Sweden)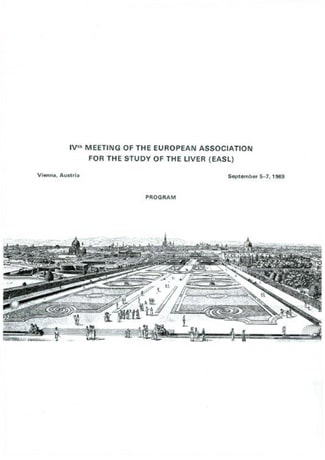 1969
4th Annual Meeting Vienna, Austria 1969
Secretary General
J.J.H. De Groote (Belgium)
Scientific Committee
G. Strohmeyer (Germany)
J.P. Benhamou (France)
R. Williams (UK)
U. Haemmerli (Switzerland)
N. Tygstrup (Denmark)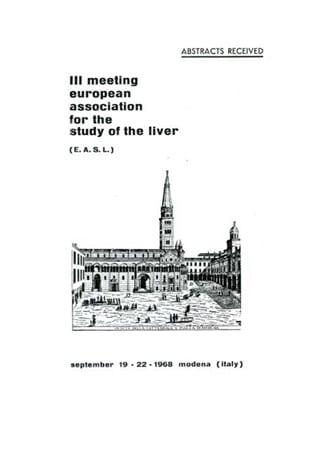 1968
3rd Annual Meeting Modena, Italy 1968
Secretary General
J.J.H. De Groote (Belgium)
Scientific Committee
A. Martini (Germany)
V. Hoenig (Austria)
R. Williams (UK)
U. Haemmerli (Switzerland)
N. Tygstrup (Denmark)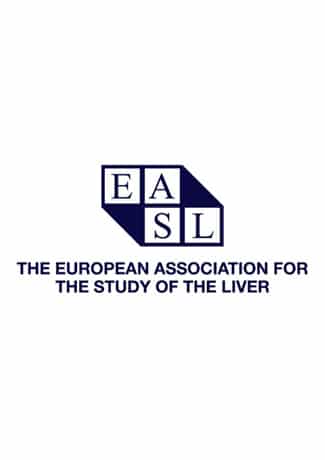 1967
2nd Annual Meeting Gothenburg, Sweden 1967
Secretary General
J.J.H. De Groote (Belgium)
Scientific Committee
A. Martini (Germany)
V. Hoenig (Austria)
R. Williams (UK)
U. Haemmerli (Switzerland)
N. Tygstrup (Denmark)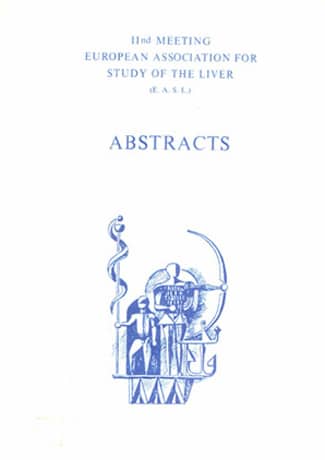 1966
1st Annual Meeting Marburg, Germany 1966
Secretary General
J.J.H. De Groote (Belgium)
Scientific Committee
A. Martini (Germany)
V. Hoenig (Austria)
R. Williams (UK)
U. Haemmerli (Switzerland)
N. Tygstrup (Denmark)