Become part of the most
dynamic hepatology community in the world!
As an influential international organisation, counting over 4,500 members from all over the world, EASL attracts the foremost experts and has an impressive track record in promoting research in liver disease, supporting wider education, and promoting changes in European liver policy.
As members, let's unite Hepatology and beat liver disease together!

option to purchase printed copy of JHEP subscription (100 EUR)

discounts to online and face to face registration fees for all EASL events

option to apply for EASL Endorsement of events

option to apply to organise EASL Schools

eligibility for EASL Prizes and Awards
Additional free scientific material available
In addition to the exclusive membership benefits, EASL also offers free scientific material available to the entire hepatology community. We aim to share and spread scientific knowledge widely to tackle liver disease effectively.
Clinical Practice Guidelines
EASL Campus
Livestreaming
Library of webinars
What Membership is made for me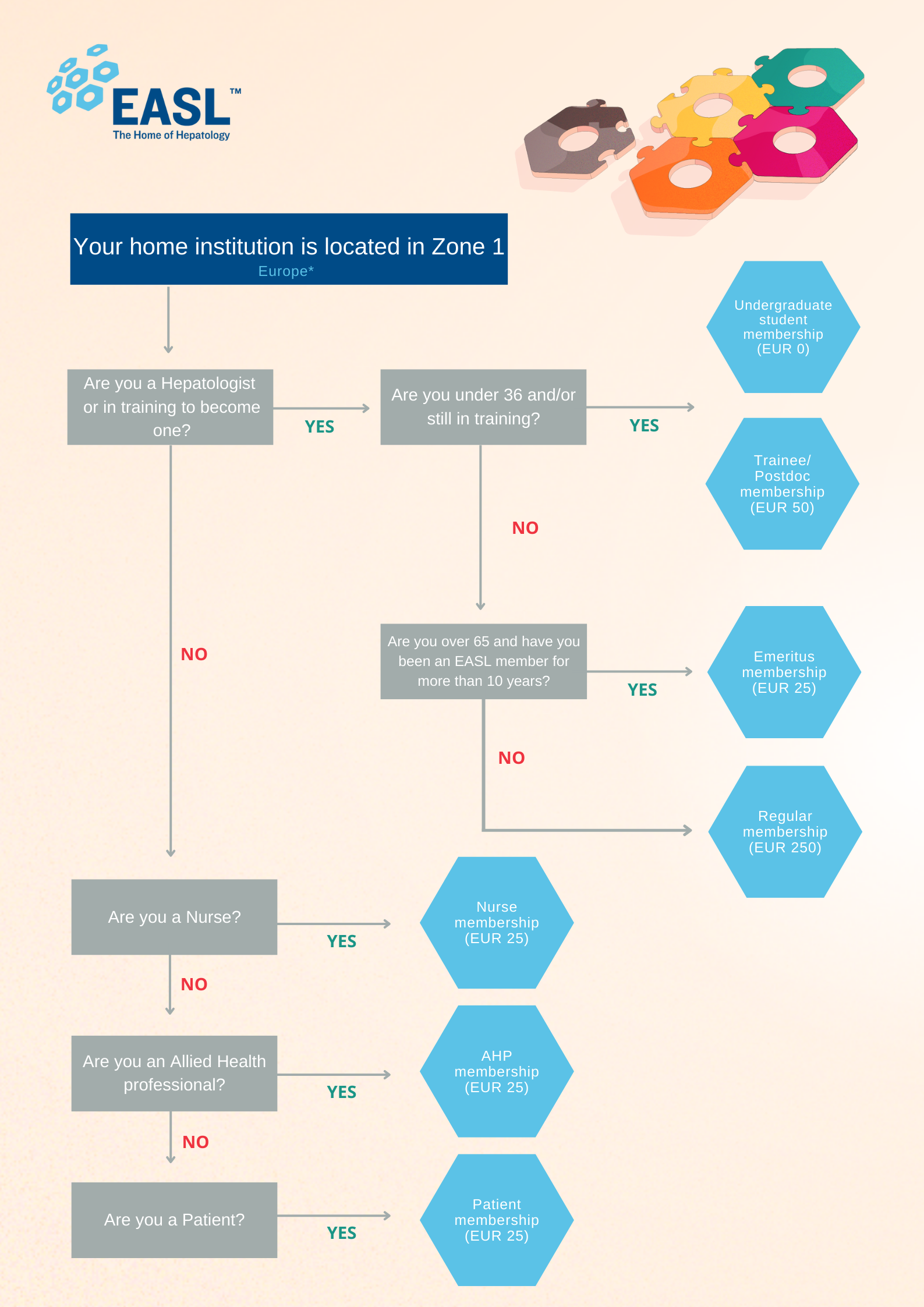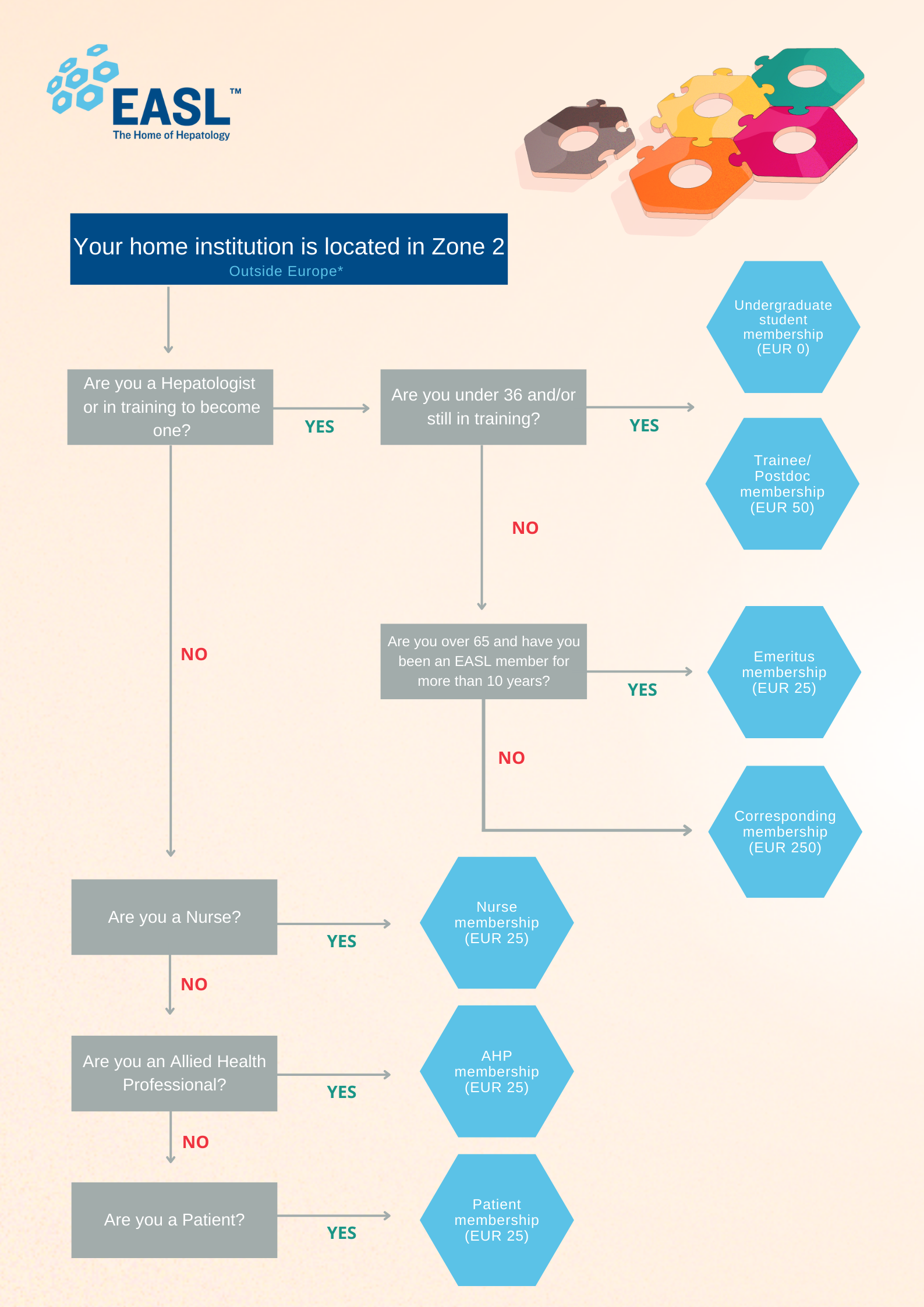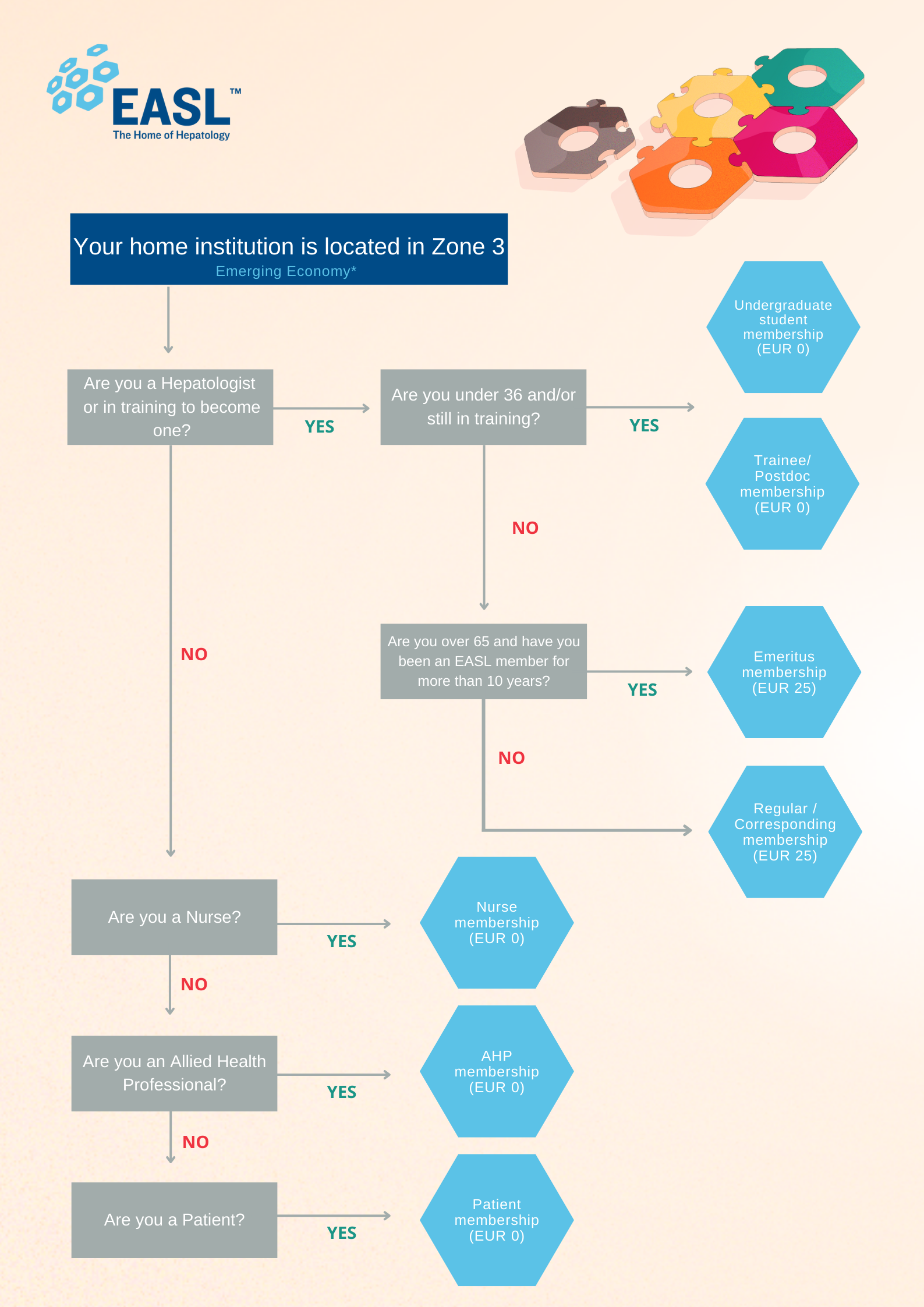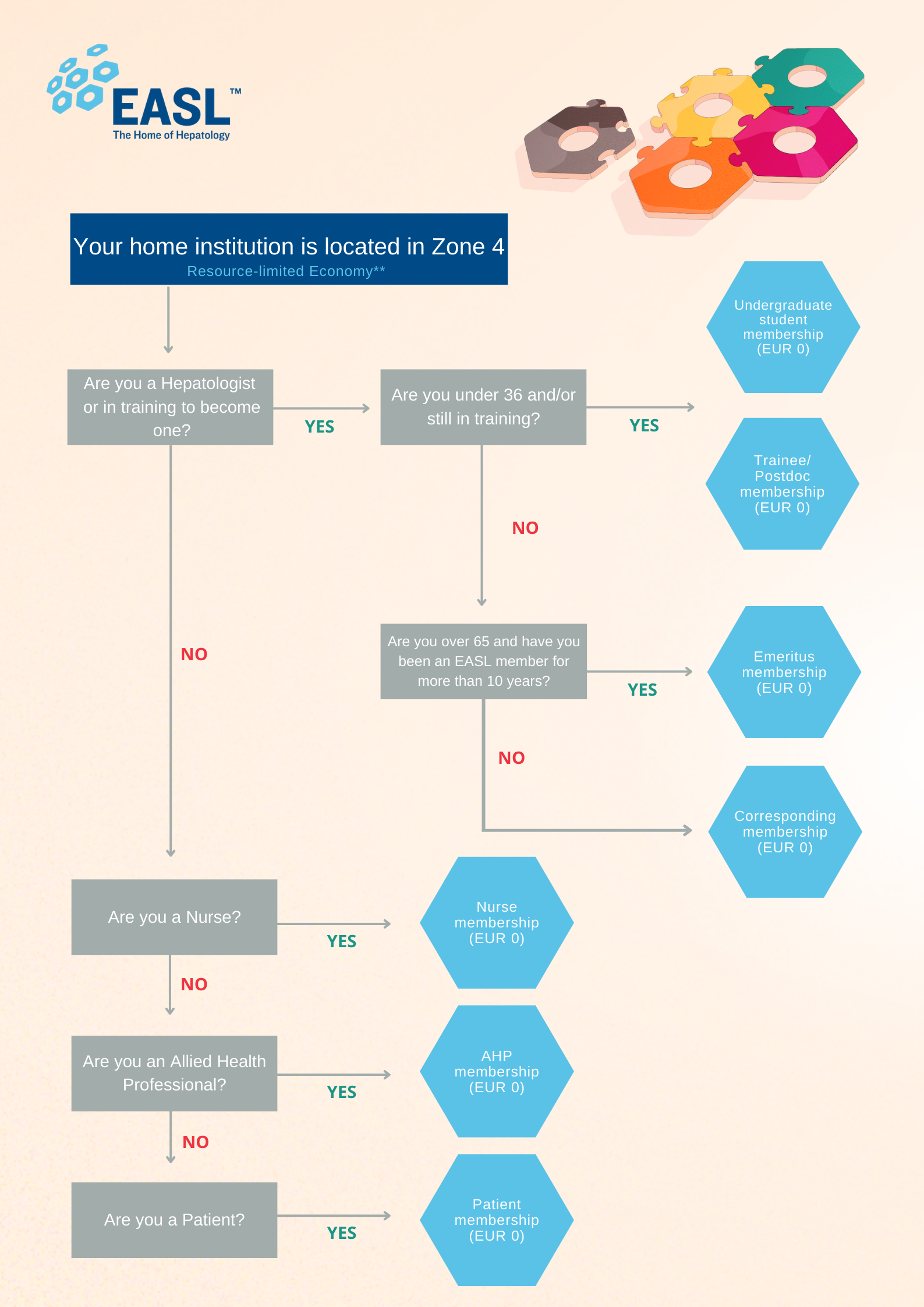 EASL Membership Terms & Conditions
👆 Click here to read our terms and conditions
1. Membership creation:
To create an EASL membership, please complete the online form via the EASL website.
2. Payment:
Your membership fee can be paid in the following ways:
By credit card through the secure online payment portal
Via bank/wire transfer
By submitting a completed and signed credit card authorisation form to membership@easloffice.eu
In person via credit card or cash at the EASL Membership booth.
Via the automatic renewal option, which can be selected the first time you process your membership payment through the secure online payment portal.
 3. Membership payment invoice:
Your invoice will automatically be generated when a payment method has been selected to create a new membership or renew an existing membership. You can access your membership invoice via the "My Documents" section in the EASL Memberzone.
4. Membership validity:
Your EASL membership is valid for 12 months from the date of payment.
5. Membership ID number:
Once you have completed your first membership payment, you will automatically receive your membership ID number.
6. Membership certificate
Once you have completed your payment, your membership certificate will be made available in the "My Documents" section of the EASL Memberzone.
7. Cancellation policy
EASL Membership fees are non-refundable. If you have selected the automatic renewal option, but do not wish to renew your membership the following year, please inform the EASL office (membership@easloffice.eu) of your cancellation request 30 days prior to your membership expiration date.
8. Online access to the Journal of Hepatology
You have to claim the access to the Journal of Hepatology. The registration instructions are sent per e-mail along with your membership certificate when renewing or creating your membership.  Online access to the Journal of Hepatology works on a yearly basis. The online access might be denied if your membership is not renewed by the time of its expiration.
9. Printed version of the Journal of Hepatology
A surcharge of EUR 100 applies if you wish to receive a printed version of the Journal of Hepatology. Please allow for at least two months after the membership creation to receive the first printed issue.
10. Complimentary membership to members on parental leave for one calendar year
All EASL members are entitled to a complimentary 12-month membership providing that they are on parental leave (maternity, paternity, or adoption).
To request this benefit, please contact the EASL Office at membership@easloffice.eu.
Proof of parental leave is required.
This offer cannot be extended to more than one 12-month membership.