Now with over 4,500 members from all over the world, EASL is an influential international organisation. It attracts the foremost hepatology experts as members and has an impressive track record in promoting research in liver disease, supporting wider education, and promoting changes in European liver policy.
Leadership & Governance
Call for nominations for two new members of the EASL Young Investigators task force
EASL is now calling for nominations for two new members for the Young Investigators task force. The term for these members is from September 2020 to April 2023.
To maintain gender balance at least one of the two new members should be a woman in accordance with EASL equality, diversity, and inclusion policy statement
Candidates must be preferably under 35 years of age (may be extended to 40 years old) in November 2020 (and in the case of maternity leave, the eligibility age is calculated by deducting 18 months per child from the applicant's actual age)
Candidates must be EASL members in September 2020
For one of the two new members, particular attention will be paid to candidates with a strong background in basic research
For one of the two new members, particular attention will be paid to candidates with a strong background in hepatocellular carcinoma
The task force already has members from Italy, Spain and Norway and candidates from other countries are especially encouraged to apply.
How to apply
The call  is open from July 1st to September 15th  2020. An updated CV and a letter of motivation for joining the task force should be submitted.
Please download here the Young Investigators Task Force Application Form, fill in the required fields and submit it to yi@easloffice.eu with the subject line: YI task force application.
Young Investigators (YI) task force
The YI task force advises the EASL Governing Board on specific educational initiatives for young hepatologists. The group organises different activities during The International Liver Congress™ such as the:
YI Seminar
YI sessions at the EASL Share at the Community Hub
The sessions aim at addressing practical questions from YIs. Invited presenters are part of the EASL Community willing to share their experience and expertise of a specific topic in an informal environment.
YI social activities
YI social events generally occur on Thursday evening during the International Liver CongressTM. This is a great opportunity to network and interact with other YIs. Pre-registration for social events is required.
YI Award
The YI Task Force reviews applications received for the YI Award recognising two YIs based on their international liver research achievements.
Who are the EASL Young Investigators?
Young Investigators is a group of EASL Ambassadors under the age of 35 in training with active EASL membership.

The Task Force aims to:
Promote EASL activities for YIs
Build an active and dynamic community of YIs involved in EASL activities
Promote and facilitate discussion and exchange of information via EASL online forums and at EASL events
Host an exclusive social networking event during the International Liver Congress™ solely for YIs
Create an online network of friends via the EASL Facebook page
Encourage other YIs to become EASL members and join the EASL Community
When and where does the YI Task Force meet?
The group meets twice a year: once at the International Liver Congress™ and at the EASL Office in order to plan and organise activities.
For more information on the YI Task Force or to ask a question, please contact us at yi@easloffice.eu
Members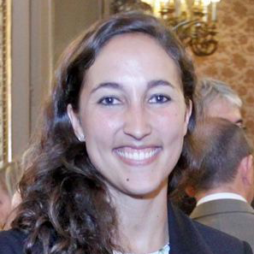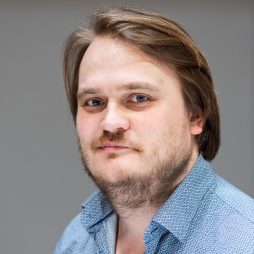 Jean-Charles Nault
France