Meet the organising committee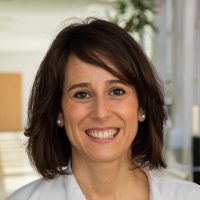 Virginia Hernández-Gea
Virginia Hernández-Gea (MD, PhD) is an interventional Hepatologist working in the Liver Unit at Hospital Clinic-IDIBAPS (Barcelona).
Click to read more
She is fully dedicated to the management of patients with portal hypertension and vascular liver diseases and performance of liver catheterization procedures including TIPS. She also runs a translational laboratory focused on the understanding of the regulation of liver microcirculation. She is vice secretary of VALDIG, faculty of Baveno and associate editor of Liver International.
Follow her on Twitter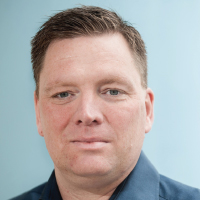 Ton Lisman
Ton Lisman is a biochemist with a profound interest in translational clinical research.
Click to read more
He received his PhD at the Department of Hematology from the University Medical Center Utrecht in The Netherlands on a thesis on the mechanism of action of recombinant coagulation factor VIIa in 2002. Since 2007, he works at the Surgical Research Laboratory and the Section of Hepatobiliary Surgery and Liver Transplantation at the Department of Surgery of the University of Groningen in The Netherlands. He was appointed full professor of Experimental Surgery in 2015. He serves as associate editor for the Journal of Thrombosis and Hemostasis and as senior associate editor for Seminars in Thrombosis and Hemostasis.
His research interests include hemostasis in liver disease and liver surgery, the role of hemostatic components in damage and repair of liver tissue, and the role of the fibrinolytic system in thrombosis. These topics are studied in close collaboration with local and international clinical partners, which include surgeons, hepatologists, hematologists, intensivists, and anethesiologists.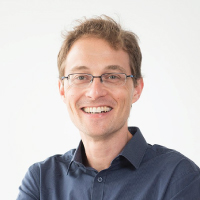 Pierre-Emmanuel Rautou
Pierre-Emmanuel Rautou (MD, PhD) is a clinical specialist in Hepatology with a PhD in vascular biology (2011).
Click to read more
He is Professor of Hepatology at the University of Paris and Hôpital Beaujon (Clichy, France) since 2016. He is the head of the splanchnic hemodynamic laboratory at Beaujon Hospital (Clichy, France) since 2012. He is also leading an Inserm team dedicated to the study of the role of vessels in liver diseases, at the INSERM Unit 1149 (Paris Research Center on Inflammation).
His research is focused on the role of vessels in liver diseases. Specifically, he is interested in primary vascular liver diseases (Budd-Chiari syndrome, portal vein thrombosis and porto-sinusoidal vascular disease), as well as in vascular involvement in common liver diseases development and complications.
Pierre-Emmanuel Rautou serves as chair of EASL Scientific Committee and is secretary of the vascular liver disease interest group (VALDIG).
Follow him on Twitter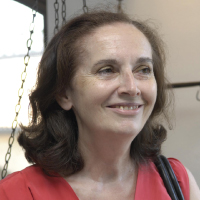 Erica Villa
Erica Villa is a Gastroenterologist-Hepatologist working at the Academic Hospital in Modena, Italy.
Click to read more
She is mostly dedicated to the care of patients with liver disease, focusing on complications of chronic liver disease such as portal hypertension and hepatocellular carcinoma. She also runs a translational laboratory exploring the relationship between portal hypertension and carcinogenesis.