Information for media
EASL welcomes interest from the media regarding all matters relating to hepatology. We are happy to provide assistance to journalists who wish to attend Digital Liver Cancer Summit 2021.
The press kit will be available prior to the event. For all press enquiries, please contact press@easloffice.eu. Our press team will be happy to assist you with registration, embargo information, audio or video recordings, or any other matters relating to the media.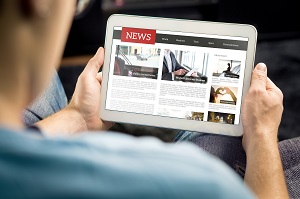 Media embargo
The Abstract Book will be available to the public, on the conference website 2 weeks prior to the event: 22 January 2021 at 10:00 CET.
Any abstracts pertaining to press releases, however, will be under embargo until 00:01 CET of the day of the related presentation.
Abstracts will also be available under the abstract menu tab of this website.
User-friendly digital platform
The Digital Liver Cancer Summit 2021 will take place on the same amazing, easy-to-use, and engaging platform that we used for Digital ILC 2020. After the event, the delegates' consensus was that "EASL raised the bar", in terms of digital events for the liver community.
So get ready for another high-end event at Digital Liver Cancer Summit 2021!