Welcome message from the Organising Committee
Dear Colleagues,
The first EASL conference on this topic was in fact held here, in Florence almost 20 years ago. At that time, we knew very little of the pathophysiology of the biliary tree, and of the mechanisms modulating portal and biliary fibrosis. We knew that biliary fibrosis was the main mechanism of progression of chronic cholangiopathies and that the extent of fibrosis correlated with the so called ductular reaction; we also knew that in the course of chronic liver diseases, a population of cholangiocyte-like reactive cells emerged and was associated with the repair mechanisms.
Valery Desmet had brilliantly understood that the "Ductular reaction" was indeed the "pacemaker" of biliary fibrosis, but the concept was still not widely accepted by the of liver research community. The 2001 EASL conference stimulated the interest of many researchers and this weekend, again in Florence, we will review our new understanding of this fundamental process of liver repair and disease progression.
The correlation between ductular reaction and fibrosis is now demonstrated, and we know much more about the morphogenetic transcription factors that orchestrate the reparative response to chronic biliary damage; we know more about the signals that are generated by biliary mesenchymal, inflammatory and endothelial cells, and biliary stem cells, while the wounded epithelium masterminds the tissue response. The biliary epithelium is not an innocent bystander of portal inflammation, but it is pivotal in generating an inflammatory response, using innate and adaptive immune mechanisms. The histogenesis and of the different cell types and the role of biliary stem cells is also becoming more clear, along with the impact of the intestinal microbiome. All these new concepts will be covered by our excellent speakers, selected among those who made these observations.
Much of this improved understanding derives from studies on biliary atresia or on rare genetic cholangiopathies, such as Alagille Syndrome, Cystic Fibrosis, Congenital Hepatic Fibrosis, polycystic Liver Disease, progressive intrahepatic cholestasis. Their pathophysiology and clinical aspects along with and their relevance for an understanding of acquired cholangiopathies, such as PBC and PSC.
At every step the conferences will review the translational aspects of the findings. It is and it is our expectation that the conference will set the stage for novel therapeutic developments.
Prof. Massimo Pinzani
Prof. Mario Strazzabosco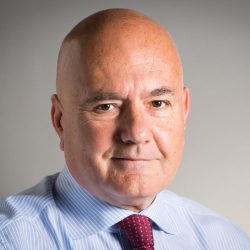 Prof. Massimo Pinzani
London, United Kingdom
Massimo Pinzani is Professor of Medicine at University College London (UCL), London, United Kingdom. He is a clinical and translational hepatologist, Sheila Sherlock Chair of Hepatology and Director of the UCL Institute for Liver and Digestive Health, Division of Medicine. He is one of the pioneers in the research dedicated to cellular and molecular mechanisms of liver fibrosis and relative diagnostic and therapeutic approaches.
Read more
Current research is centred on regenerative medicine and in particular on the development of extracellular matrix scaffold of liver, pancreas and small intestine for cell bioengineering and 3D disease modelling.  Professor Pinzani research activity is summarised in 295 original peer-reviewed publications (H Index of 102, Scopus). He has served in the governing and scientific boards of major international organization in the area of Hepatology and Gastroenterology, and as Editor in Chief and Associate Editor of top peer reviewed international journals in the area of Gastroenterology and Hepatology. He served as Educational Councilor and member of the governing board of the European Association for the Study of the Liver (EASL). He is co-founder and Chair of SAB  of Engitix Ltd, an UCL spin-off company dedicated to extracellular matrix-based drug discovery for tissue fibrosis and cancer in the liver and digestive system.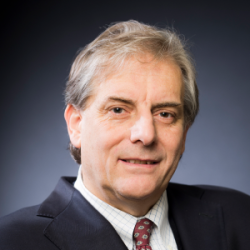 Prof. Mario Strazzabosco
New Haven, Connecticut (US)
Mario Strazzabosco, MD, PhD, was appointed Director and Clinical Program Leader of the Smilow Liver Cancer Program on January 1, 2017. With expertise in advanced hepatology, Dr. Strazzabosco is an expert in the care of patients with liver cancer. Dr. Strazzabosco returned to Yale after serving as the Founding Chief of the Section of Digestive Diseases, Chair of the Department of Surgery and Translational Medicine, and Vice President of the School of Medicine at the University of Milan.
Read more
He is internationally known for his work in Hepatology and Liver Transplantation, previously served as Medical Director of Hepatology at Yale, is a recipient of NIH funding, and is a member of several scientific societies in Europe and in the United States. Dr. Strazzabosco holds an appointment as Professor of Medicine (Digestive Diseases) at Yale School of Medicine and as Co-Director of the Yale Liver Center. As leader of the Liver Cancer Program at Smilow Cancer Hospital, Dr. Strazzabosco will coordinate the efforts of the team to further develop the program in collaboration with the specialties of Medical Oncology, Interventional Radiology, Surgical Oncology, Hepatology, and Transplantation Surgery.
Key Dates
01 Mar, 2023

Abstract submission deadline

21 Mar, 2023

Abstract notification date

30 Mar, 2023

Early registration fees deadline

12 - 13 May, 2023

Event dates