Accessible lay summary on fighting fatty liver disease launched by EASL
12 April 2022
EASL has recently published its first ever accessible lay summary on how to tackle non-alcoholic fatty liver disease (NAFLD). This 20-page summary is intended for the general public, people at risk of – or already living with – NAFLD. It complements a comprehensive patient guideline already published in EASL's open-access journal, JHEP Reports, thus providing the public with different resources to match differing health literacy levels.
Why is NAFLD a public health concern?
NAFLD may develop over time into non-alcoholic steatohepatitis (NASH), which can lead to further liver damage, including cirrhosis, liver cancer, and liver failure.  NAFLD is the most frequent chronic liver disease worldwide and comes with a high disease burden. Yet, there is low public unawareness about this very common health problem.
Who is at risk of or living with NAFLD? Large numbers of people, right across the globe! It is estimated that a quarter of people living in Europe have it, most without even knowing. Society urgently needs clear and accessible information. This guideline is exciting news for patients and their healthcare providers.
What resources has EASL developed to help patients and the public?
EASL has developed and published its first ever patient guidelines on living with NAFLD. Patients can use them to make informed choices, healthcare professionals can use them to work more effectively with patients when treating them, and the public can use them to learn more about this common health condition. 
EASL has provided both the foundations of materials serving healthcare staff and complementary materials serving the patient community. Foundation materials include a Policy Statement to advise policymakers and many very popular Clinical Practice Guidelines, aimed primarily at healthcare providers.
About the accessible lay summary
The shorter, 20-page lay summary, Non-alcoholic fatty liver disease (NAFLD): How you can reduce the risk for your liver and for other health issues? provides 14 key steps for patients to take care of their livers, accessible diagrams, and a glossary of relevant terms.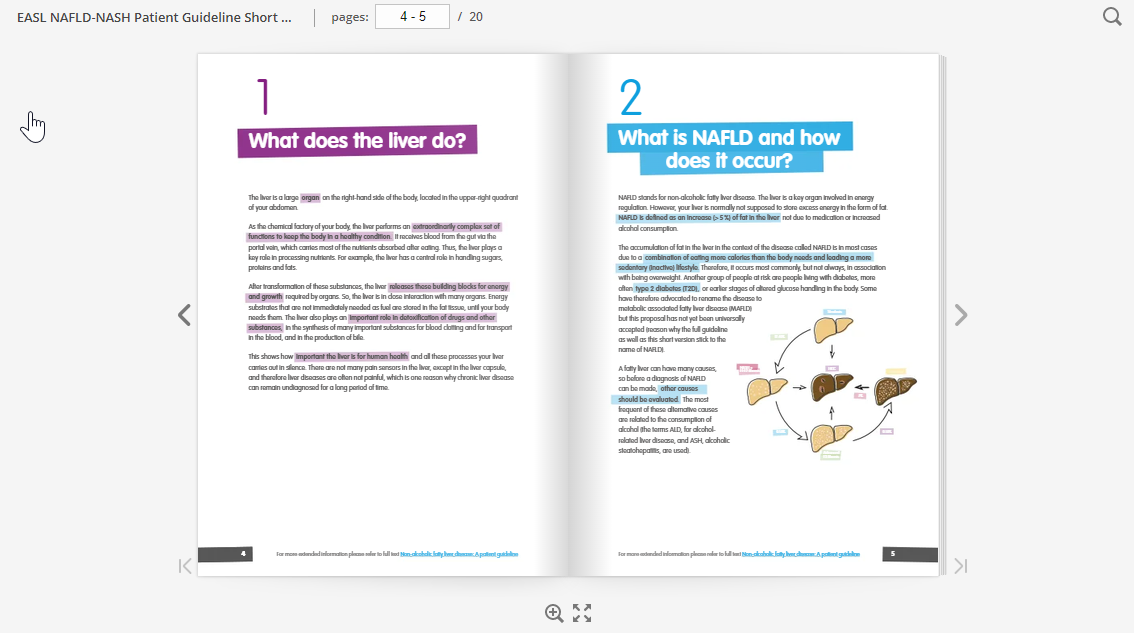 About the comprehensive patient guideline
The full, 39-page resource, Non-alcoholic fatty liver disease: A patient guideline, was published in September 2021 in JHEP Reports. The guideline was launched at Digital NAFLD Summit 2021 to summit delegates dedicated to tackling NASH and NAFLD.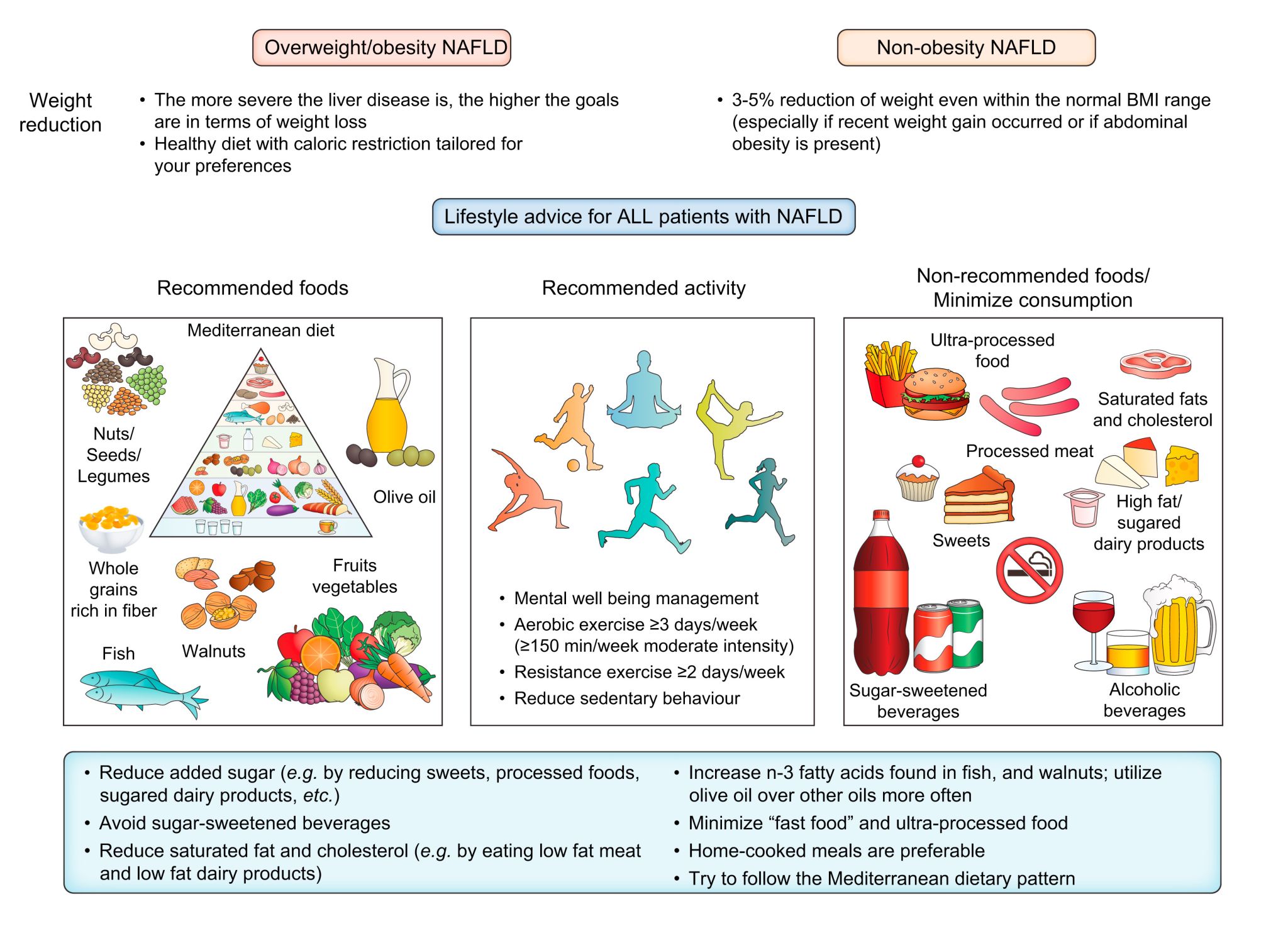 More context on how patient guidelines are developed
The patient guidelines are a result of a collaborative effort among patients living with liver diseases and with obesity, umbrella patient organisations, doctors, scientists, and scientific writers.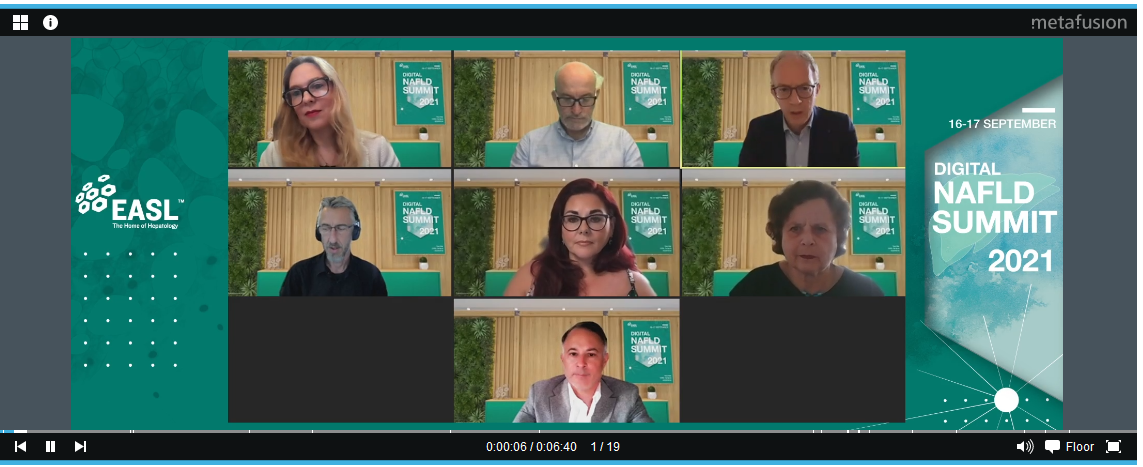 More EASL engagement with and for patients underway