See the top reasons to attend the Digital NAFLD Summit 2021 as highlighted by our faculty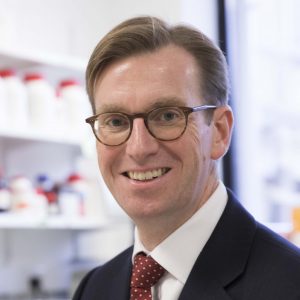 Prof Quentin M. Anstee is Chair of Experimental Hepatology and Deputy-Dean of Research & Innovation in the Faculty of Medical Sciences, Newcastle University, UK. A practicing clinician, he is also an Honorary Consultant Hepatologist in the Liver Transplant Unit at Newcastle's Freeman Hospital, where he leads one of the largest Non-Alcoholic Fatty Liver Disease (NAFLD) clinical services in the U.K. Prof Anstee's translational research has made major contributions across the pathophysiology, natural history, diagnosis and treatment of NAFLD. His work has provided key insights into temporal changes in steatohepatitis during disease evolution, identified genetic and epigenetic modifiers of liver disease progression and hepatocellular carcinoma risk, and has substantially advanced the field of biomarker development in liver disease. He coordinates two major international research consortia that are studying NAFLD pathogenesis and developing/validating accurate biomarkers to assist the diagnosis, risk-stratification and monitoring of patients with NAFLD: 'EPoS' Elucidating Pathways of Steatohepatitis (EU H2020, 2015-2019) and 'LITMUS' Liver Investigation: Testing Marker Utility in Steatohepatitis (EU IMI2, 2017-2022).
What can our delegates expect to take away from your sessions (Metabolic root of pathogenesis and Evolving Treatment of NAFLD), and presentation Biomarkers to support clinical practice and drug development at Digital NAFLD Summit 2021?
These sessions are purposefully designed to address the mechanistic basis for NAFLD, and then translate that to clinical application in state-of-the-art biomarker development and therapeutics. Join me at the Summit.
Why should people attend the summit?
Gain insights into the latest thinking in NAFLD/NASH research from some of the leading researcher in the field? It's all happening at the Digital NAFLD summit 2021!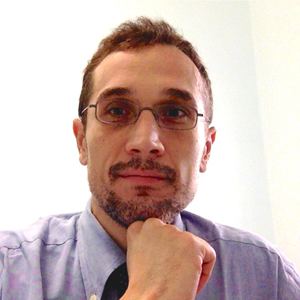 Luca Valenti graduated in Medicine in 2000, and Specialized in Internal Medicine in 2005 at the University of Milan. He was then fellow at the Diabetes Research Center at Columbia University, NY and the Department of Internal Medicine, University of Milan, where is now Associate Professor of Internal Medicine. He coordinates clinical and translational research at the Metabolic Liver Diseases Center at the Fondazione IRCCS Ca' Granda Policlinico Hospital in Milan. His main research interests are metabolic and genetic liver diseases, with a special focus on non-alcoholic fatty liver disease and iron metabolism disorders.
What can our delegates expect to take away from your sessions (Metabolic root of pathogenesis and New horizons in clinical practice I) at Digital NAFLD Summit 2021?
Want updates on discoveries in the pathogenesis of NAFLD? I will be discussing how these translate to improvement of disease risk, clinical management, and identification of new therapeutic approaches.
Why should people attend the summit?
Because what is better than top clinical and Basic researchers from various fields discussing the latest developments and future of the NAFLD field?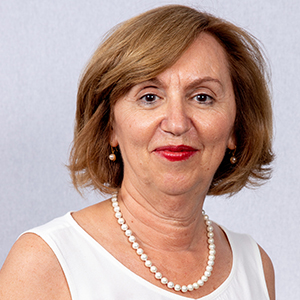 Helena Cortez-Pinto (MD, PhD) is a specialist in Gastroenterology, dedicated predominantly to Hepatology, in particular alcoholic and nonalcoholic fatty liver, nutrition, and public health. Full professor in Faculdade de Medicina de Lisboa, since 2017, her activities include teaching pre and post-graduate students, director of a master's degree in clinical nutrition as well the coordination of several disciplines of the area Medicine and Gastroenterology, from the Integrated Mastership in Medicine and Nutrition Science. She is director of Clínica Universitária de Gastrenterologia from the Faculdade de Medicina, Universidade de Lisboa, and Coordinator of the Hepatology Unit of the Centro Hospitalar Lisboa Norte, Portugal. She has been involved in several clinical trials, including NASH trials, such as Regenerate and Resolve-it, as National Lead. Her research area is mostly in the Hepatology area, related with Metabolism and Nutrition. She is the Vice President of United European Gastroenterology, since October 2019.
What can our delegates expect to take away from your presentation NAFLD: a public health threat?
Due to a lack in specific policies, guidelines, epidemiological data, as well as models in care that will promote correct referral pathways, NAFLD is increasingly becoming a health burden that many countries in Europe, and worldwide, are underprepared to tackle. Join us at the Digital NAFLD Summit as we will discuss measures to overcome this situation.
Why should people attend the summit?
In ambulatory practice, NAFLD is a major cause of liver disease and yet there are still many uncertainties regarding, risk stratification, follow-up, specific pharmacological treatment, or best approach to lifestyle counselling. Through this very interactive summit we will be able to improve our knowledge and care of these often-challenging patients. From epidemiology to pathogenesis and finally management, the best experts in the field will be bringing you the most up-to-date information.
Vincent Wong is a professor at the Department of Medicine and Therapeutics of The Chinese University of Hong Kong. His research focuses on viral hepatitis and non-alcoholic fatty liver disease. He has authored over 350 articles in international medical journals. His team pioneered the use of non-invasive tests of liver fat and fibrosis to study the epidemiology of non-alcoholic fatty liver disease. His papers have been cited by various guidelines, and his latest h-index is 65. He is an associate editor of Clinical Gastroenterology and Hepatology and served as the president of the Hong Kong Association for the Study of Liver Diseases from 2015 to 2017. He is a fellow of the Royal College of Physicians of Edinburgh, the Hong Kong College of Physicians and the Hong Kong Academy of Medicine.
What can our delegates expect to take away from your presentation How will the new definition "Metabolic associated fatty liver disease" change the perspective? at Digital NAFLD Summit 2021?
In 2020, a group of international hepatologists proposed to rename non-alcoholic fatty liver disease to metabolic associated fatty liver disease. We are still debating the pros and cons of this proposal but, what are the implications of this change? Come along to find out.
Why should people attend the summit?
NAFLD is the most common chronic liver disease worldwide, and NASH therapeutics is one of the hottest research areas nowadays. Join us at the Digital NAFLD Summit 2021. You will find the discussion stimulating and interesting.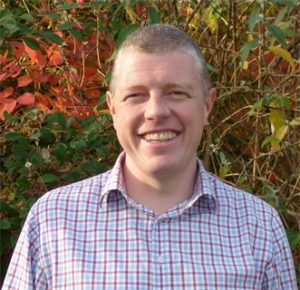 Neil Henderson undertook medical training in Edinburgh and London before completing a Wellcome Trust funded PhD at the MRC Centre for Inflammation Research, Edinburgh. He then trained in hepatology and was awarded a Wellcome Trust Intermediate Fellowship, during which time he spent a 3 year post-doctoral period based at the University of California, San Francisco, USA. Neil was then awarded a Wellcome Trust Senior Research Fellowship in Clinical Science to investigate novel mechanisms of organ fibrosis and regeneration, using cutting-edge approaches including the rapidly evolving field of single cell genomics.
What can our delegates expect to take away from your presentation Single Cell Transcriptomics at Digital NAFLD Summit 2021?
Curious about how single cell genomics is allowing the liver field to decipher the cellular and molecular mechanisms regulating human NASH at an unprecedented resolution? Join me!
Why should people attend the summit?
As well as updating people on the cutting-edge scientific approaches currently being utilised to understand the mechanisms of human NASH, this meeting will also discuss how we use this rich, new information to guide the design of relevant and potent novel therapies for NASH.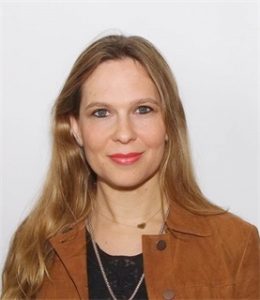 Prof. Shira Zelber-Sagi. Department Gastroenterology, Tel-Aviv Medical Center, Tel-Aviv. Dean, School of Public Health, Faculty of Social Welfare and Health Sciences, University of Haifa, Haifa, Israel Prof. Zelber-Sagi is a clinical dietitian, Epidemiologist and a researcher in nutritional epidemiology. Graduated BSc in nutrition sciences at the Hebrew University. Graduated a PhD in Epidemiology and Preventive Medicine at the Sackler School of Medicine at Tel Aviv University. Is an Associate Professor and Head of the School of Public Health, Faculty of Social Welfare and Health Sciences, University of Haifa. She is a member at the "National Committee for Nutrition, Gastroenterology and Liver Disease". She is also a member at the EASL Policy and Public Health Committee and the United European Gastroenterology (UEG) Policy and Public Health Committee. She is the founder of the Gastroenterology and Hepatology dietitians' forum, the Israeli Dietitians Association. Her research deals mainly with nutrition and non-alcoholic fatty liver disease (NAFLD) epidemiology, prevention and treatment.
What can our delegates expect to take away from your presentation What is the evidence supporting use specific dietary patterns at Digital NAFLD Summit 2021?
Mediterranean eating approaches, intermittent fasting, ketogenic diets... how effective are they in mitigating NAFLD? Is there any clinical evidence to support their impact in NAFLD? Come and find out!?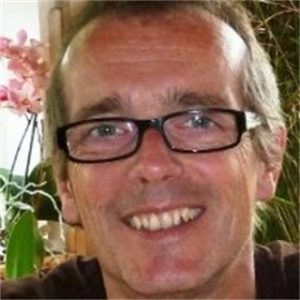 Elmer Schabel, MD, is working as clinical assessor at the Bundesinstitut für Arzneimittel und Medizinprodukte (BfArM), the drug regulatory authority in Germany. After several years of clinical education he joined BfArM in 1997, where he is responsible for all pre- and post-licensing regulatory activity regarding chemically defined medicinal products in the field of gastroenterology and hepatology. He became subsequently involved into the European network of regulators centered at the European Medicines Agency (EMA) in London. Since 2005 he has been working with the Scientific Advice Working Party (SAWP), of which he became a full Member in 2008. The SAWP is responsible for advising companies on their pre- and post-licensing drug development plans. In 2010 he was also appointed a member of the Gastroenterology Drafting Group at the EMA, which is in charge of the preparation of Scientific Guidelines in the field of gastroenterology and hepatology, and of which he has been serving as Chairman during the years 2011-2018. Elmer Schabel has also been involved in the activities of the Liver Forum, a multi-stakeholder organisation for the facilitation of drug development in the field of NAFLD/NASH, has served as a member its Steering Committee until 2019.
What can our delegates expect to take away from your presentation Trial Design & Endpoints – current Regulatory perspectives at Digital NAFLD Summit 2021?
What are the regulatory requirements for endpoints in NASH trials? Have recent publications, trial results and feedback on proposals from regulatory bodies changed the regulatory approach in NASH trials? Come and find out!
Why should people attend the summit?
Considering the controversies surrounding the EMA reflection paper proposals, let's re-discuss the requirements and deepen our understanding of the regulatory concerns around registrational NASH trials.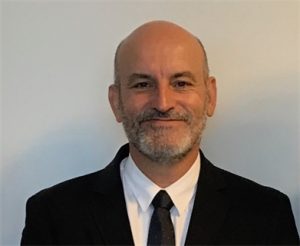 Manuel Romero-Gómez is Full-Professor of Medicine at the University of Seville, Spain. He is Head of Digestive Diseases Department at Virgen del Rocío University Hospitals, Head of the group for translational research in liver diseases (SeLiver) at Institute of Biomedicine of Seville (IBIS). He coordinates the Spanish Registry of NAFLD/NASH (HepaMET) and is co-coordinator of the EASL supported European Registry of NAFLD. Principal Investigator of the group for research in Viral Hepatitis area in the Spanish Network for Research in Digestive and liver diseases (CiberEHD). He is participating actively in NASH-related European Projects: Sub-project-7 leader at European project FLIP (2010-2013), external advisor at EPOS (2015-2019) and National Leader at LITMUS (2017-2022). He received the XI Award Javier Benjumea Puigcerverin investigation, Universidad de Sevilla-Focus Abengoa, 2014.
He was awarded with the Medal of The City of Seville in 2016. He has published more than 300 peer-reviewed papers on gastrointestinal and liver diseases.
What can our delegates expect to learn from the

Round-table discussion & evolving evidence How should management be organized?

at Digital NAFLD Summit 2021?
Multidisciplinar approach is a major challenge in the management of NAFLD. We're learning about how to engage a strong network with physicians working on primary care, metabolic diseases, immune-mediated diseases and cardiovascular risk prevention.
Why should people attend the Summit?
The best way to approach this challenge is sharing experience and skills developed in specialized Units. Attend EASL NAFLD Summit and take home new ideas.