Meet the Digital NAFLD Summit 2021 organising committee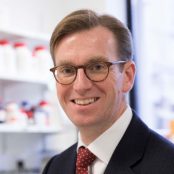 Prof. Quentin M. Anstee
Newcastle upon Tyne, United Kingdom
Quentin M. Anstee is Professor of Experimental Hepatology in the Faculty of Medical Sciences, Newcastle University, UK. A practising clinician, he is also an Honorary Consultant Hepatologist in the Liver Unit at the Freeman Hospital, where he leads one of the largest NAFLD clinical services in the UK. He trained in medicine at University College London where he was awarded a First Class Honours degree and won First Prize in Medicine in the final MB BS examination.
Click to read more
Prof. Anstee's translational research interests extend from the bench to the bedside with particular focus on the pathogenesis, diagnosis, and treatment of NAFLD. His work has provided key insights into genetic and epigenetic modifiers of liver disease progression and hepatocellular carcinoma risk, as well as biomarker development. He coordinates two major international research consortia that are studying NAFLD pathogenesis and developing/validating biomarkers to assist the diagnosis, risk-stratification, and monitoring of patients with NAFLD: 'EPoS' Elucidating Pathways of Steatohepatitis (EU H2020 funded EUR 6 million, 2015–2019) and 'LITMUS' Liver Investigation: Testing Marker Utility in Steatohepatitis (EU IMI2 funded EUR 46.5 million, 2017–2022). He is Chief Investigator of the European NAFLD Registry and several ongoing Phase 2 and Phase 3 clinical trials examining new medical therapies for NAFLD. Prof. Anstee is an Associate Editor of the Journal of Hepatology.
Follow Prof. Anstee on Twitter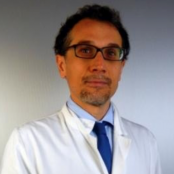 Prof. Luca Valenti
Milan, Italy
Luca Valenti graduated in medicine in 2000 and specialised in internal medicine in 2005 at the University of Milan. He then became fellow at the Diabetes Research Center of Columbia University, New York,  and the Department of Internal Medicine, University of Milan, where he is now Associate Professor of Internal Medicine at the Department of Internal Medicine, University of Milan.
Click to read more
He manage a hepatology and internal medicine outpatient service at the Department of Transfusion Medicine and Hematology, and coordinates clinical and translational research at the Translational Medicine Unit, also of the Department of Transfusion Medicine and Hematology at the Fondazione IRCCS Ca' Granda Policlinico Hospital in Milan. His main research interests are metabolic and genetic liver diseases, with a special focus on NAFLD and iron metabolism disorders. Prof. Valenti is a member of the EASL Governing Board and Editor-in-chief of Liver International.
Follow Prof. Valenti on Twitter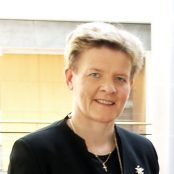 Prof. Hannele Yki-Järvinen
Helsinki, Finland
Hannele Yki-Järvinen, MD, FRCP, is Professor of Medicine at the Department of Medicine, University of Helsinki, Finland. She is a specialist in internal medicine and endocrinology. Her main academic interests are causes and consequences of insulin resistance in vivo in humans, especially NAFLD, and the application of this knowledge to the treatment of type 2 diabetes.
Click to read more
She has published over 200 original articles in English and over 50 reviews and written chapters to textbooks such as the International Textbook of Diabetes Mellitus, the Oxford Textbook of Endocrinology and Diabetes and the Textbook of Diabetes.
She has received several international awards including the G. B. Morgagni Young Investigator Award, Padova, Italy, the 28th Minkowski Award, European Association for the Study of Diabetes, Istanbul, Turkey, the Anders Jahre Pris, University of Oslo, Oslo, Norway and Novartis Award in Diabetes for excellence in patient-oriented research in San Diego, USA. 2008.
She has given many award lectures such as the 16th Servier Lecture in Manila, Philippines, the first Dr. Augusto D. Litonjua Endowed Lectureship, Manila, Philippines. In 2011, she gave received the Harold Rifkin Visiting Professorship at Albert Einstein College of Medicine, New York, USA. She is currently funded by 3 grants from the European Union for study of NAFLD.