Season 5, Episode Replay - Albumin in Cirrhosis: For All, For Some, For None
Although a longstanding recommendation, the use of albumin as an effective treatment for patients with cirrhosis and ascites has come under scrutiny with recently published studies creating confusion. This EASL Studio will discuss, recent results from the MACHT, ATTIRE and PRECIOSA studies and try to shed some light on this controversial topic.
Faculty: Prof. Alastair O'Brien (Moderator), Prof. Aleksander Krag (Moderator), Prof. Paolo Caraceni (Faculty), Dr Elisa Pose (Faculty), Prof. Joan Clària (Faculty)
ℹ The episode will be broadcasted live on this page.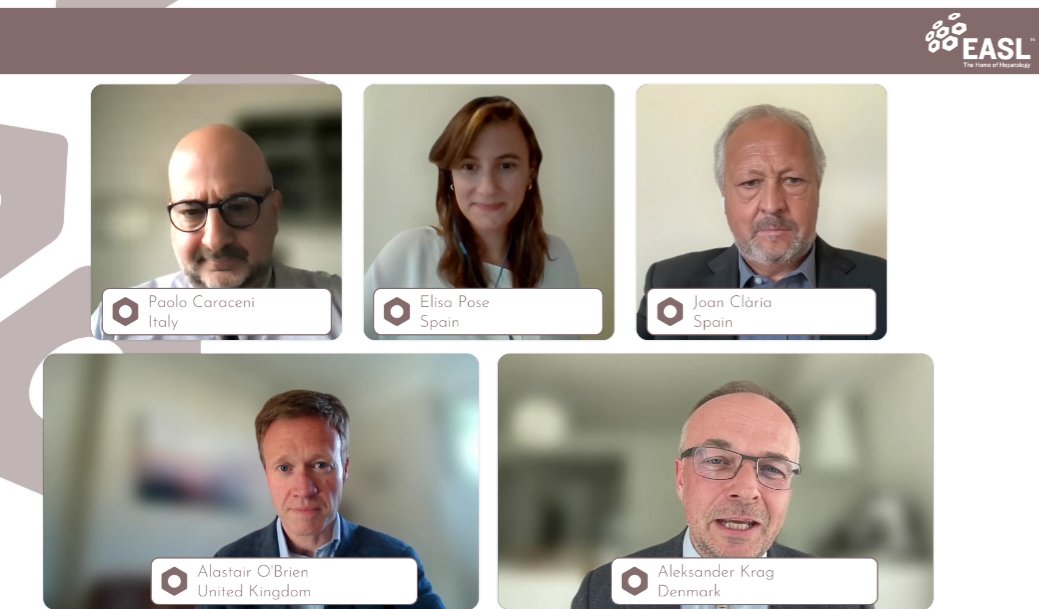 Watch previous EASL Studio episodes