Season 4, Episode 18 - Liver nurses in Europe: are there enough and can they do more?
International Nurses Day, 12 May, commemorates the birth of Florence Nightingale, considered to be the founder of modern nursing.
EASL Studio is taking this opportunity to highlight the important role of nursing in the care of people with liver disease.
Faculty: Dr Kathryn Jack (Moderator), Mrs Michelle Clayton (Faculty), Mrs Núria Fabrellas (Faculty), Mrs Denise Schäfer (Faculty), Dr Patrizia Künzler-Heule (Faculty)
ℹ The episode will be broadcasted live on this page.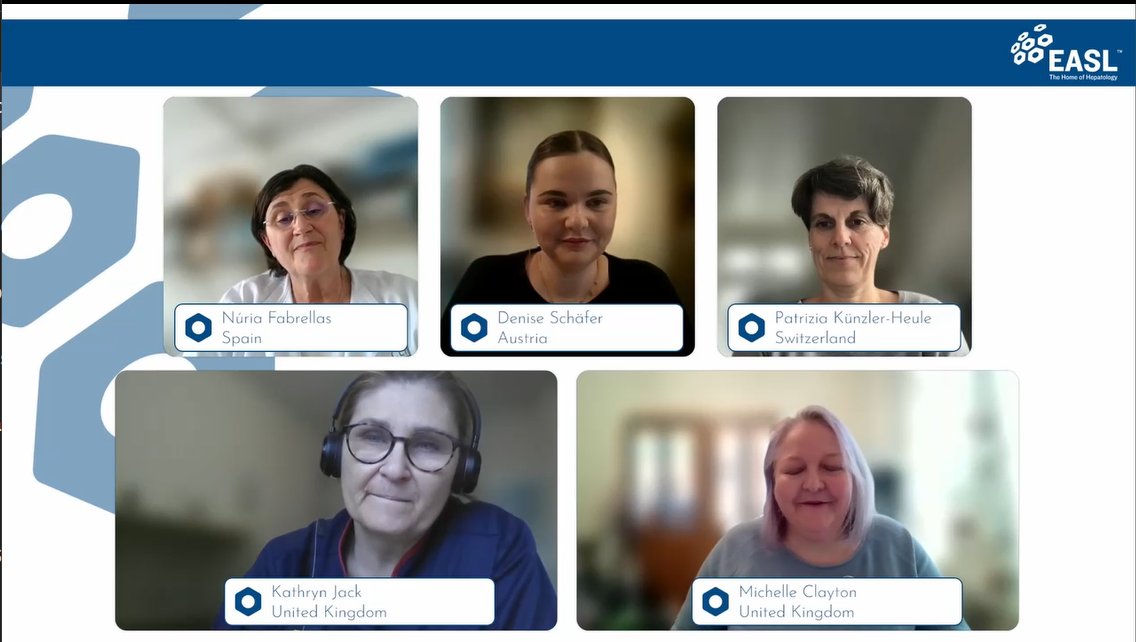 Watch previous EASL Studio episodes