Season 4, Episode 16 - Highlights from the EASL Liver Cancer Summit 2023
Watch this EASL Studio for highlights from the Liver Cancer Summit 2023.
Discover:
How artificial Intelligence is being used to increase knowledge in the field of liver cancer.
New markers in hepatocellular carcinoma beyond ultrasound.
Updates in the field cholangiocarcinoma and rare liver diseases
… and much more!
Faculty: Prof. Mathias Heikenwälder (Moderator), Prof. Josep Llovet (Faculty), Prof. Helen Reeves (Faculty)
Related episodes:
ℹ The episode will be broadcasted live on this page.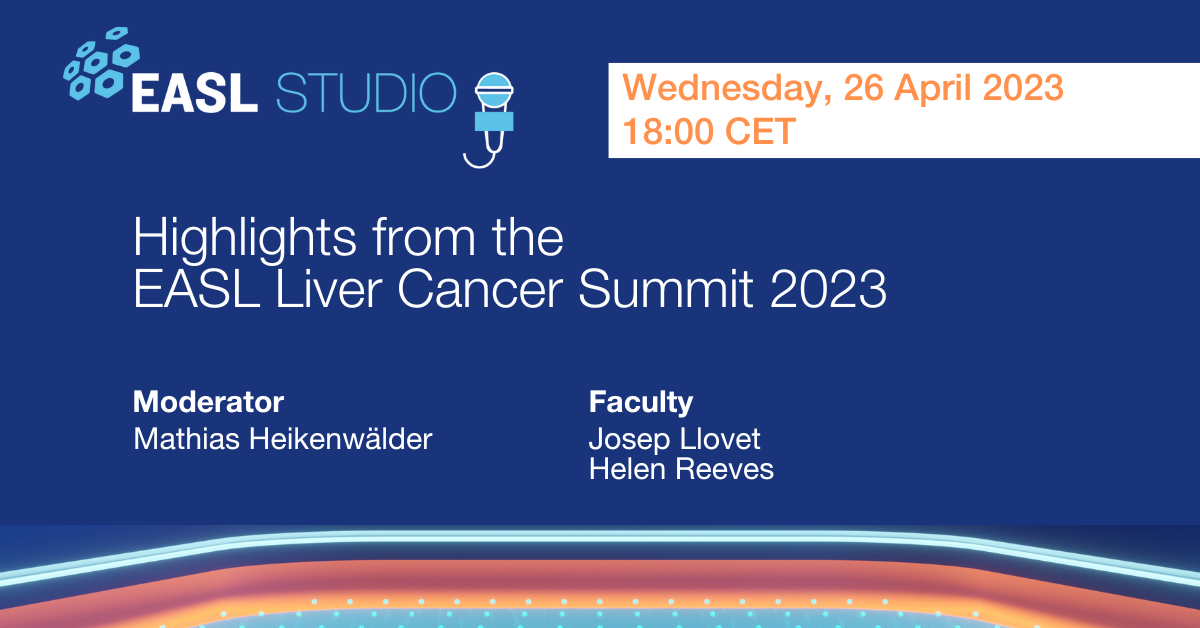 Watch previous EASL Studio episodes