Honouring women in hepatology this International Day of Women and Girls in Science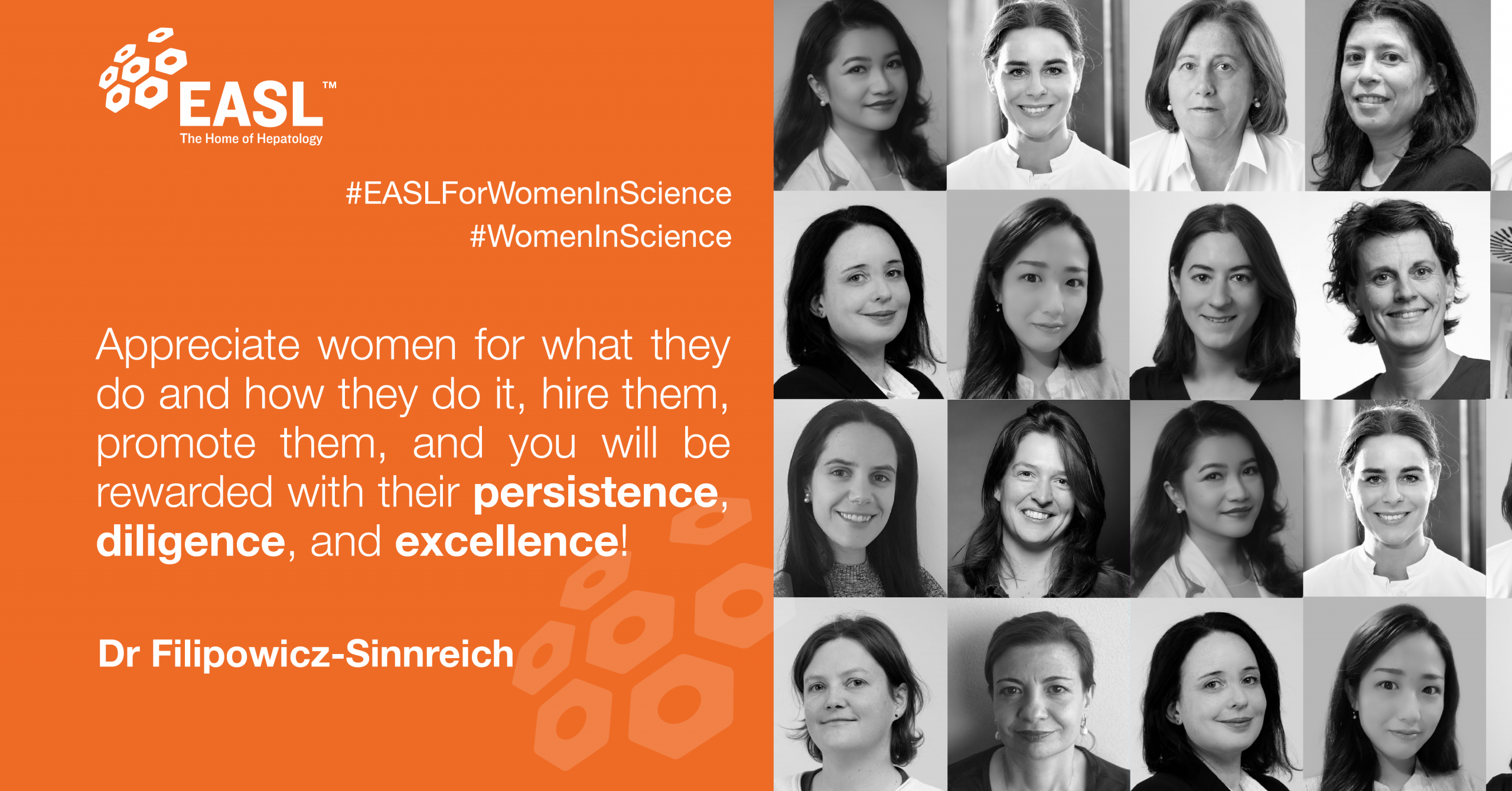 On International Day of Women and Girls in Science, 11 February, EASL honours the many women making waves in our field of hepatology.
As highlighted by the UN, both science and gender equality are vital for us to achieve the internationally agreed development goals enshrined in Transforming our World: The 2030 Agenda for Sustainable Development. Although considerable effort has been made by the global community to inspire and engage women and girls in science, they are still underrepresented. So it is still, and increasingly, important to include and support women and girls in science.
For EASL, as a leading medical association, this issue is of particular importance. We are keenly aware, despite the unconscious gender bias that prevails, of the potential that gender equality brings to our field of hepatology, specifically, and to science, broadly. So on this special day, we celebrate the women in hepatology who are leading innovation in our field, and who act as inspiring models to us all, now and looking to the future.
We have launched a series of portraits and interviews honouring the women in our community. Discover below their stories and hear their views on what steps are still needed for us to achieve gender equality in science and to allow women scientists to unleash their full potential.