Season 5, Episode 11 - Statins in cirrhosis: The window hypothesis again, or just a closed window?
The treatment of liver cirrhosis – currently based on symptomatic management of complications – has barely changed in last 20 years. In this episode, the experts will be discussing the use of statins, for which there is growing body of evidence of their beneficial effects in patients suffering with cirrhosis.
Faculty: Thomas Reiberger (Moderator), Juan Gonzalez-Abraldes (Faculty), Elisa Pose (Faculty), Jonel Trebicka (Faculty)

This EASL Studio is supported by Boehringer Ingelheim. EASL has received no input from Boehringer Ingelheim with regards to the content of this programme.
Related episodes:
ℹ The episode will be broadcasted live on this page.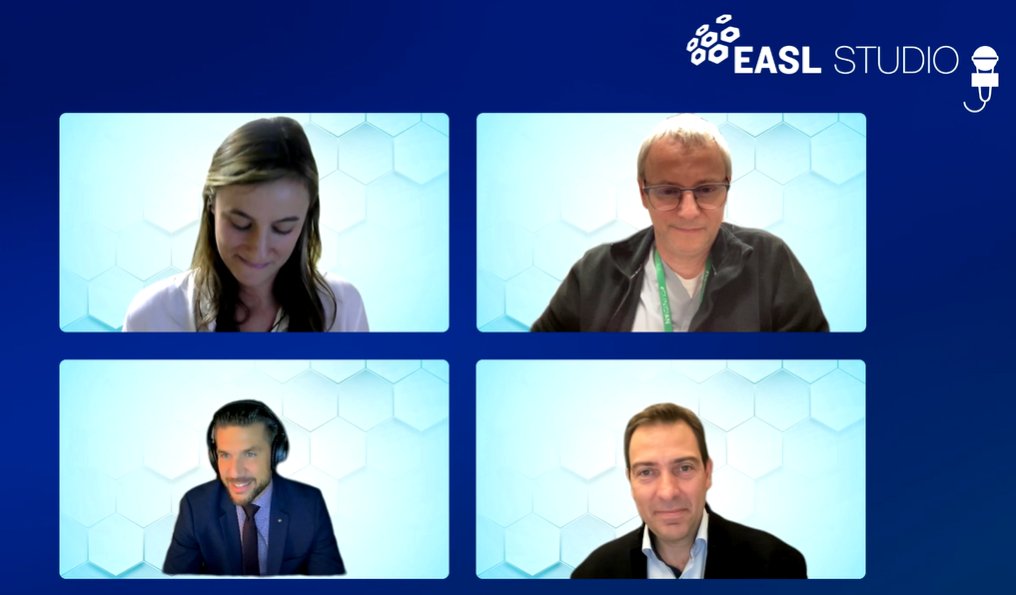 Watch previous EASL Studio episodes