Season 2, Episode 12 - Nurse and AHP Focus: Sustainable Hepatology – Insights in nursing initiatives
In honour of the International Nurse Day (12 May), and to discuss sustainability in liver care, this week we will gain some insights into the impact of nursing initiatives.
What is sustainable liver care?
What role do nurses currently play?
What current nurse-driven activities are promoting a sustainable clinical practice?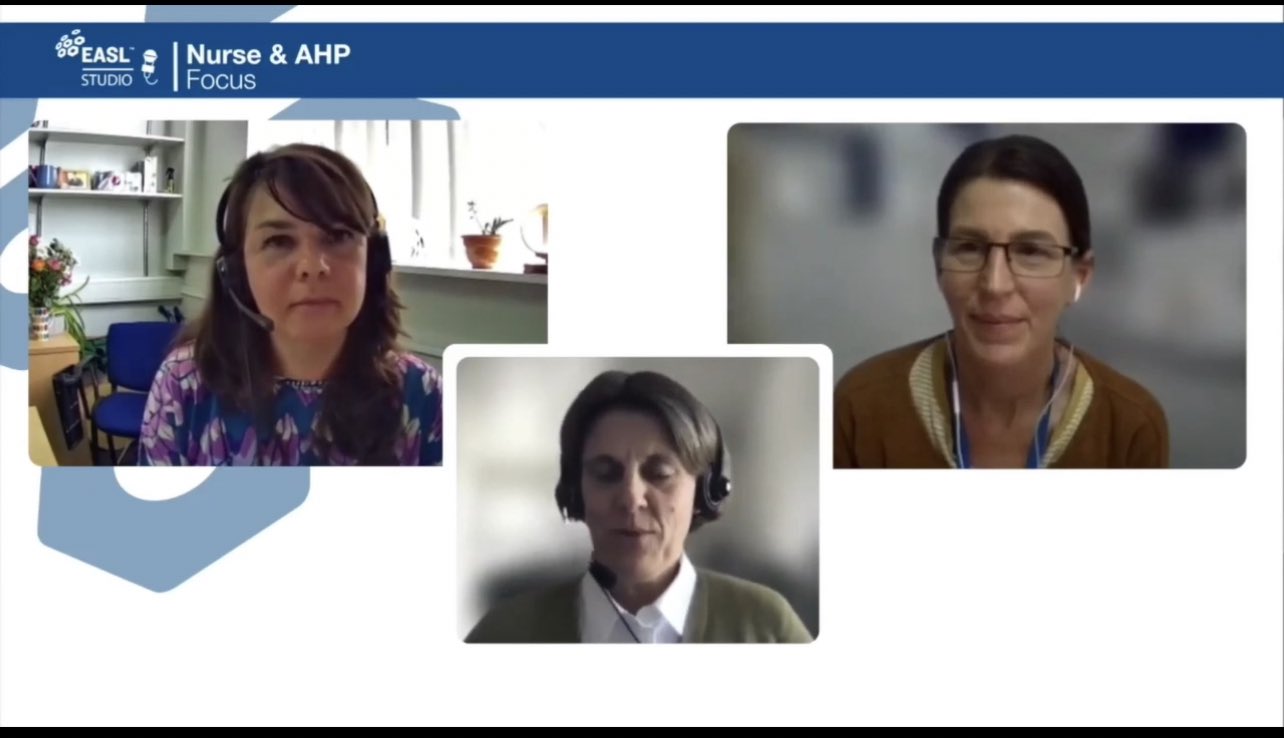 Speakers
Patrizia Künzler-Heule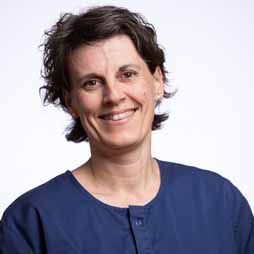 Dr. Patrizia Künzler-Heule is a Swiss registered nurse additionally prepared with a PhD in Nursing Science. For 25 years, she works in the clinic for Gastroenterology/Hepatology at the Cantonal Hospital St. Gallen. She has developed an advanced practice nurse role with a focus on nursing care for patients with chronic liver diseases. At the University of Basel, she is doing her research and give lectures especially on programs/interventions for enhanced self-management and behavioral change. Since 2020, she is chair of the EASL nurses & AHP taskforce.
Elizabeth Farrington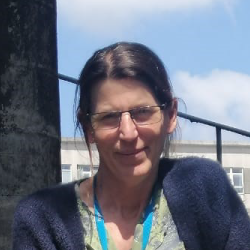 Elizabeth Farrington has worked within the Hepatology service at the Royal Cornwall Hospital, United Kingdom, since 2003. She has a well -established role as Consultant Nurse, with an extensive portfolio across education, research, leadership, consultancy, and clinical expertise.
Read more
She has been involved with a number of national strategic projects, working with the Department of Health, Public Health England, NHS England, Health Education England and the Lancet. In addition, she maintains representation on national liver committees and specialist working groups, being passionately committed to the patient journey, with a keen interest in service development, stakeholder involvement and partnership working across primary and secondary care services.
Elizabeth Farrington is also Clinical Director for Specialist Services and Surgery. She is committed to the delivery of sustainable healthcare, striving to utilise resources in a way that do not adversely affect the health of the population, whilst developing strategies that contribute to the commitments of delivering a net zero NHS.
Roz Davies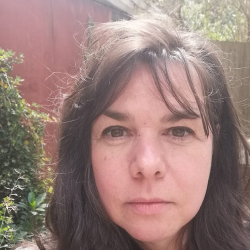 Roz Davies is a General Manager and leads for the Royal Cornwall Hospitals Trust with the operational delivery of their Net Zero Green Plan. With 27 years of NHS grass roots experience and award winning sustainable credentials, practical, hard work has delivered the actions needed to create a Greener Cornwall and NHS.
Watch previous EASL Studio episodes