Season 2, Episode 13 - Digital Pathology
In the assessment of disease stage, liver pathology is still largely based on semi-quantitative methods. Recent advances in whole slide imaging have opened the door for the use of artificial intelligence (AI) and the creation of machine learning (ML) algorithms.
What exactly is digital pathology?
How can it be implemented in different disease areas?
Can it be used in routine clinical practice?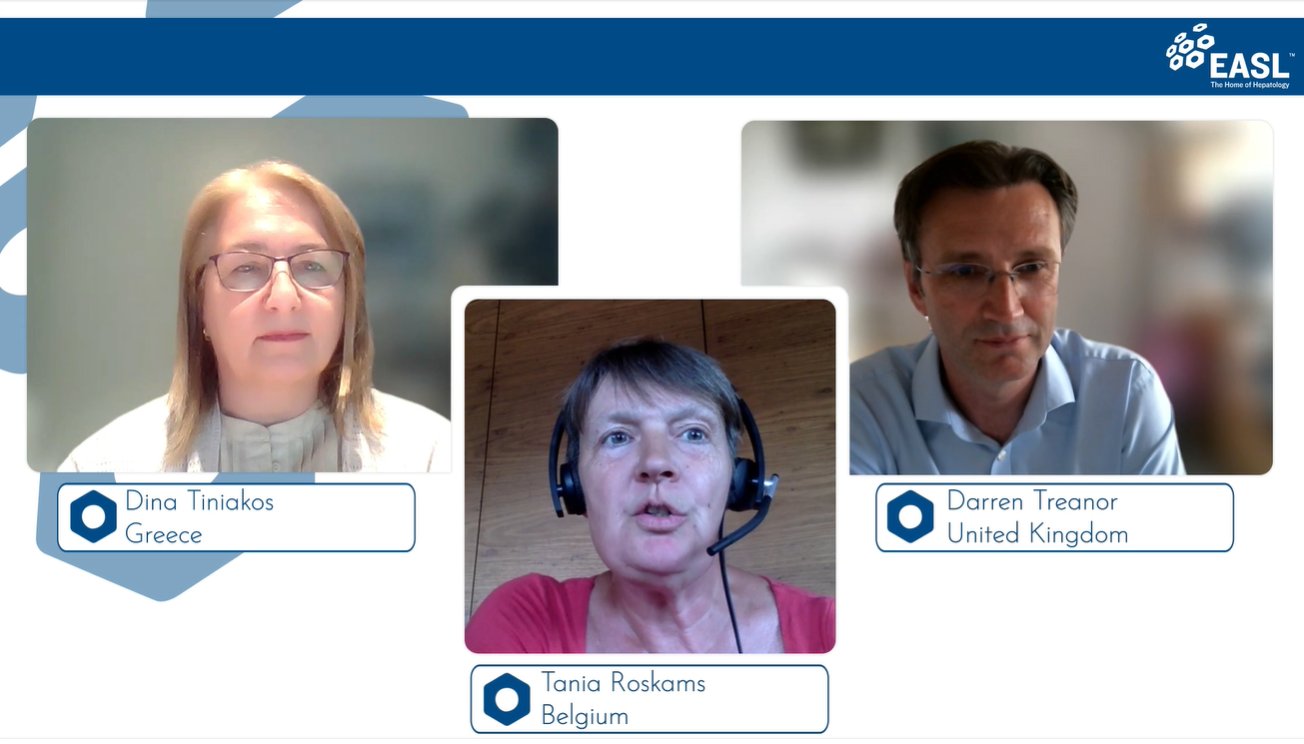 Speakers
Tania Roskams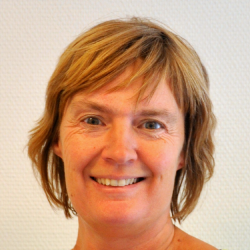 Prof Dr Tania Roskams is Head of the Department of Imaging and Pathology of the University of Leuven, Belgium. She also heads the research groups of Translational Cell-and Tissue Research and is a professor in Anatomy, Histology and Liver Pathology in the Medical Faculty of the same university.  
Read more
Prof. Roskams was an independent member of the Scientific Board of the United European Gastroenterology Federation (2005-2011) and a member of the Governing Board of the European Association for the Study of the Liver (2009-2012). 
Her research interests include liver stem/progenitor cells in liver regeneration and carcinogenesis. She also specialises in the characterisation of animal models of human diseases.  
Dina Tiniakos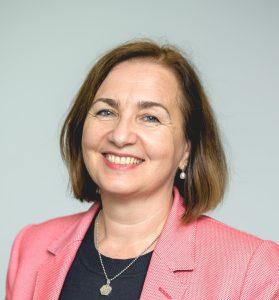 Dina Tiniakos is Professor of Pathology & Director, Dept of Pathology, Aretaieion Hospital, Medical School, National & Kapodistrian University of Athens, Greece and academic hepatopathologist at the Translational and Clinical Research Institute, Faculty of Medical Sciences, Newcastle University, UK. She is Past President of the European Society of Pathology (2019-2021) and Chair, Equality & Diversity Taskforce, United European Gastroenterology.  
Read more
Her main research interests include fatty and autoimmune liver disease and hepatocarcinogenesis and co-leads several European consortia on liver pathology. She is also central pathologist in major international clinical trials for non-alcoholic steatohepatitis.  
Dina is currently Associate Editor of "Histopathology" and Editorial Board member of "Journal of Hepatology" and "Annals of Gastroenterology".
Darren Treanor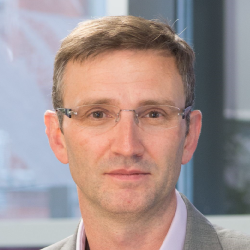 Prof. Darren Treanor is a consultant pathologist at Leeds Teaching Hospitals NHS Trust, honorary professor of pathology at the University of Leeds, adjunct professor in digital pathology at Linköping University, Sweden and Digital Pathology Lead for the UK Royal College of Pathologists.
Read more
Dual qualified in medicine and computing, he has co-authored over 150 papers on digital pathology.
He is director of the £50m National Pathology Imaging Co-operative which will deploy digital pathology across the North of England, and in two national networks supporting rare tumours - creating a unique national infrastructure for artificial intelligence.
Watch previous EASL Studio episodes