Tribute to Prof. Roger Williams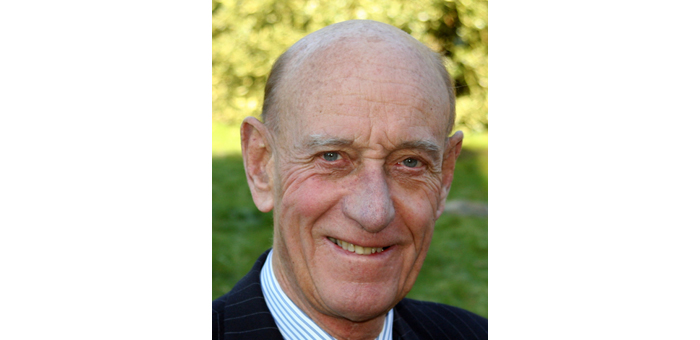 It is with great sadness that EASL announces the passing of Prof. Roger Williams, a pioneer in liver disease and an inspiration to the world of hepatology. We send our sincere condolences to his family.
His legacy spanning for nearly 60 years in all aspects of clinical hepatology has had a profound effect on liver disease worldwide. His greatest contributions have been in the field of liver transplantation, having been one of the key figures in its development.  He also developed the King's College criteria for prognosis in acute liver failure, the Child-Pugh score in cirrhosis, and the use of advanced endoscopic therapy for oesophageal varices, as well being one of the people who recognised the existence of the newly defined syndrome, acute-on-chronic liver failure. Prof. Williams provided the infrastructure for the training of over 600 clinical and basic scientists, many of whom have gone on to become leaders in diverse fields of hepatology.
Many of the innovations and seminal observations he made led to new standards for clinical hepatology. He established the perfect model of a "translational liver unit", at a time when this concept barely existed.
In addition to his academic and clinical brilliance, his leadership skills and his amazing tenacity have been the cornerstone of his success. Patients, doctors, nurses, academics, and experts in liver disease around the world will miss this towering figure and friend in hepatology.
Past and Present: the founding decades of EASL 
To capture history for future generations, Prof. Williams co-authored Past and Present, a volume describing the dramatic evolution of the field of hepatology and of EASL itself. It provides an illustrated history of EASL and its remarkable developments, the advent of the Journal of Hepatology, further training of specialists, EASL within the European Union, and more. Past and Present highlights the many steps made by EASL as it grew from strength to strength from 1966 to 2010. While several of the founding members are no longer with us, their voices live on in this inspiring record.
Other links
Download an open-access version of Past and Present, a history of EASL from 1966 to 2010, written by the late Prof. Williams and several contributing authors, hepatologists, and members of former EASL leadership. It provides a fascinating journey back in time through the first 44 years of EASL.
View other tributes to former EASL members