Tribute to Prof. Peter Ferenci (1948-2023)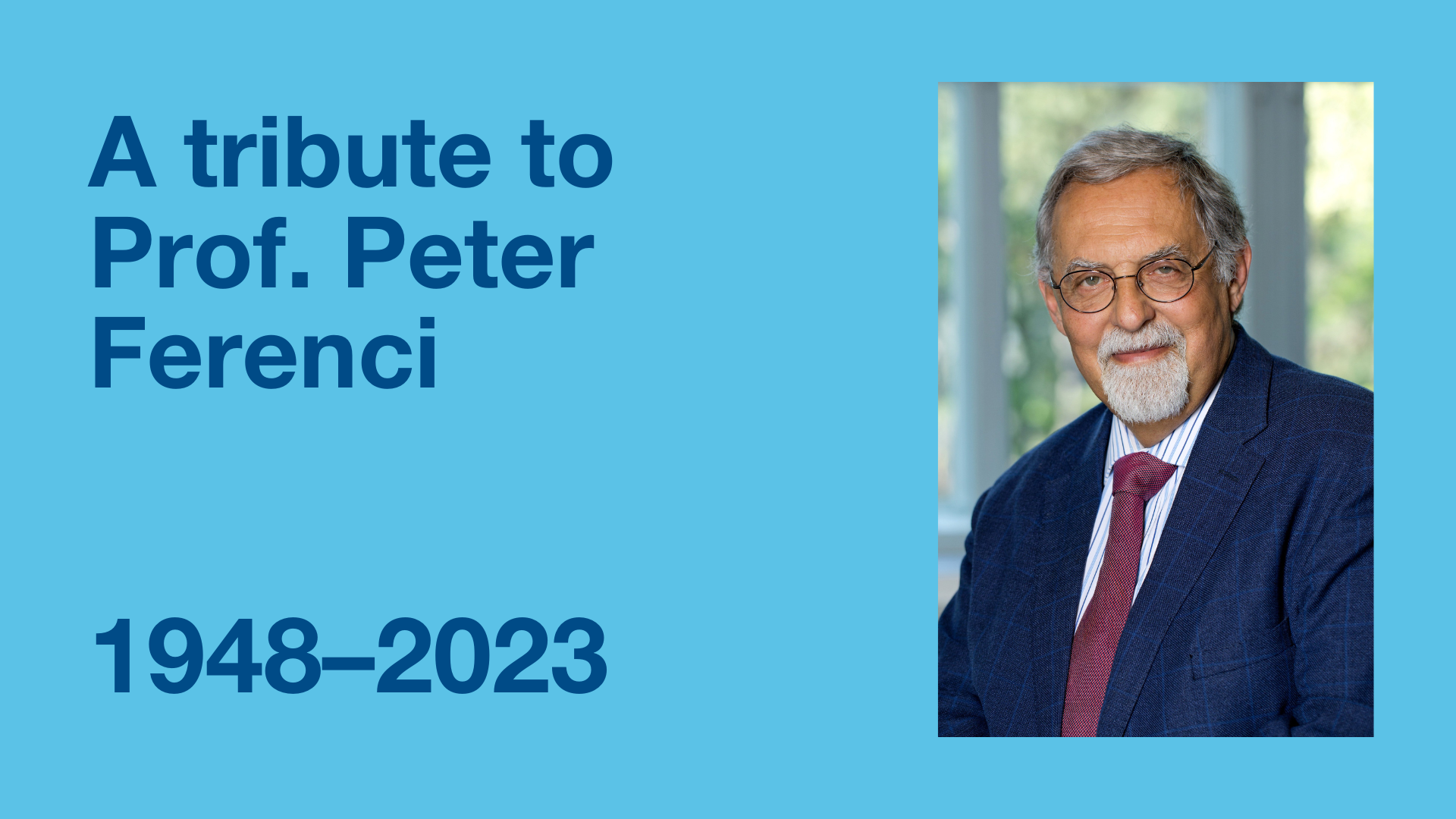 Dear colleagues and friends:
We have to share the sad news that Peter Ferenci has passed away on 11 April 2023 just a few weeks before his 75th birthday. He recently celebrated his 50 years anniversary at the Medical University of Vienna and fought his declining health over the past months with great dignity and courage, still continuing to work until the very last moment.  Peter Ferenci was born in Budapest and after his parents moved to Vienna, was brought up and educated in Vienna at the famous Theresian Academy. Following his graduation from medical school at the University of Vienna in 1972, he started his impressive professional and academic career which also brought him to the National Institutes of Health and NIDDK in Washington D.C. where he worked together with Jay Hoofnagle and Anthony Jones. Peter Ferenci was a role model for a clinical investigator, caring physician and passionate academic teacher. He mentored and inspired the career of numerous hepatologists in Austria and around the globe. Peter's groundbreaking contributions to the field of Hepatology mastering quite diverse research areas including hepatic encephalopathy, viral hepatitis and Wilson's disease will always be remembered. In 2008, he received the EASL Recognition Award as an appreciation for his outstanding achievements and contributions in clinical research in Hepatology. We will miss his enthusiastic drive for research, deep knowledge and his always thoughtful to the point comments in scientific meetings and conferences. Apart from a great scientist, master clinician, academic teacher and mentor we have lost a wonderful colleague and friend. Our condolences go to Peter's wife Rosa, his four children and four grandchildren.
Michael Trauner, on behalf of all colleagues in Vienna and Austria