New EASL-ILCA CPGs on the management of intrahepatic cholangiocarcinoma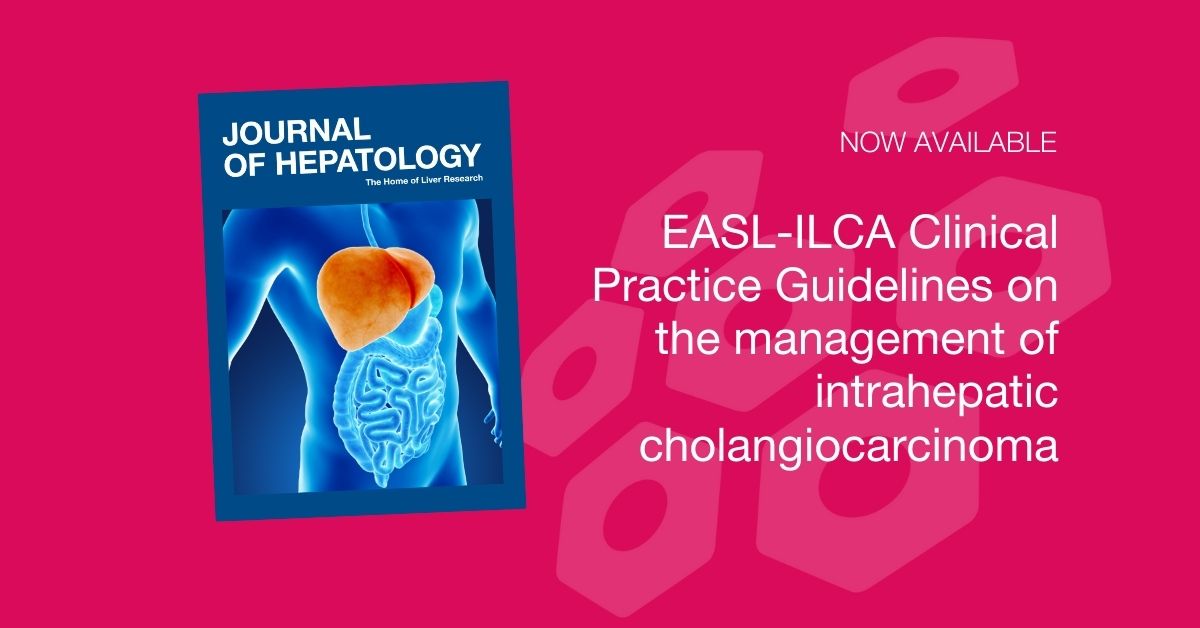 EASL is pleased to announce the release of the EASL-ILCA clinical practice guidelines on the management of intrahepatic cholangiocarcinoma to coincide with the EASL Liver Cancer Summit 2023.
Intrahepatic cholangiocarcinoma (iCCA) represents the second most frequent primary liver cancer after hepatocellular carcinoma. It is associated with an alarming mortality rate owing to its silent presentation, highly aggressive nature and resistance to treatment.
Early diagnosis, molecular characterisation, accurate staging and personalised multidisciplinary management have remained challenging. However, in light of the growing incidence of iCCA and associated mortality worldwide, and owing to recent advances in our pathological understanding, including the identification of actionable molecular targets, the European Association for the Study of the Liver (EASL) and International Liver Cancer Association (ILCA) governing boards thought it timely to commission a group of international experts to draft dedicated evidence-based guidelines for physicians involved in the management of patients with iCCA.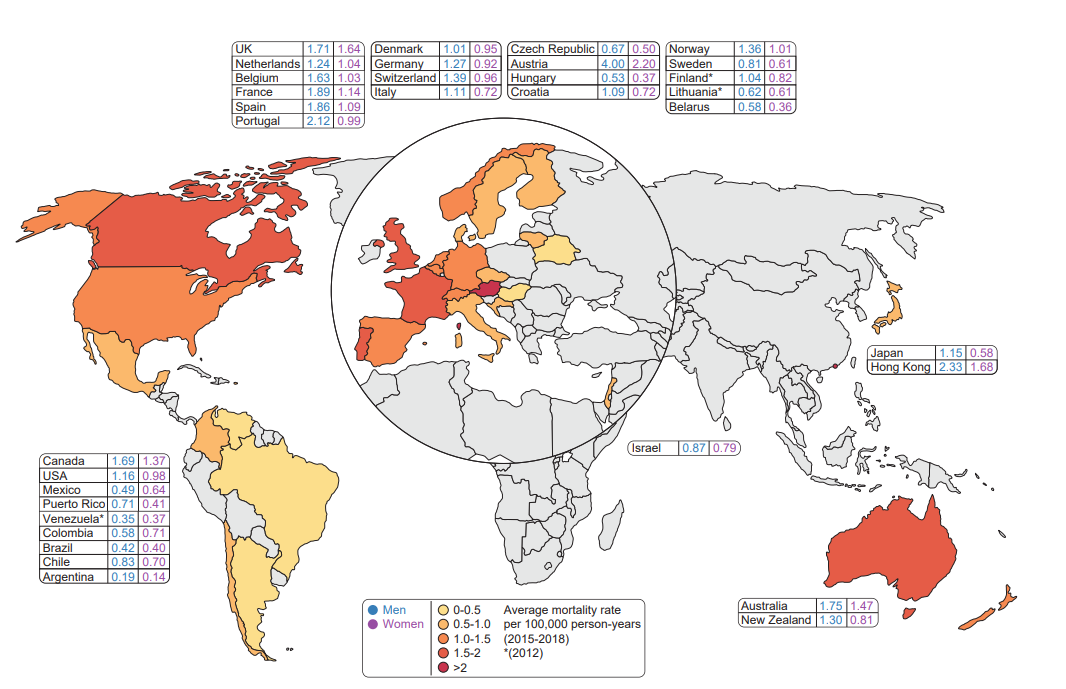 Fig. 1. Mortality associated with iCCA in different geographic areas.
Data obtained from: Hucke F. et al. Cancers 2022, 14, 3093. https://doi.org/10.3390/
cancers14133093; Turati F. et al. Hepatoma Res 2022;8:19 DOI: 10.20517/2394-5079.2021.130; and Bertuccio P. et al. J Hepatol 2019; 71(1): 104-114. https://doi.
org/10.1016/j.jhep.2019.03.013. *for Venezuela, Finland and Lithuania data are related to the year 2012
Briefly, this CPG addresses questions regarding the classification of iCCA, surveillance of at-risk populations, strategies for prevention, diagnosis and staging, and treatment.
While iCCA remains a major clinical challenge, these CPGs highlight recent positive developments that should lead to evidence-based changes in the management of patients.
The panel also look to the future, discussing the importance of primary prevention in liver fluke endemic areas and of specific lifestyle campaigns in individuals with metabolic risk factors. Notably, surgical resection is an effective and potentially curative treatment for early stage disease, yet all too often patients are diagnosed too late to benefit from such an approach. The development of new circulating biomarkers will be key to improving the early diagnosis of iCCA and enabling more patients to undergo curative treatment.
The panel also give a nod to a number of international networks that are currently running collaborative multicentre projects to overcome some of the limitations of research in rare diseases, not least small sample sizes.
"It is hoped that the results of these multicentre projects will have a significant impact on the management of iCCA, which is still associated with an unacceptably poor prognosis."
Prof. Domenico Alvaro – Chair of the CPG panel
Read the EASL-ILCA CPG here