NAFLD burden in Europe – The HepaHealth project report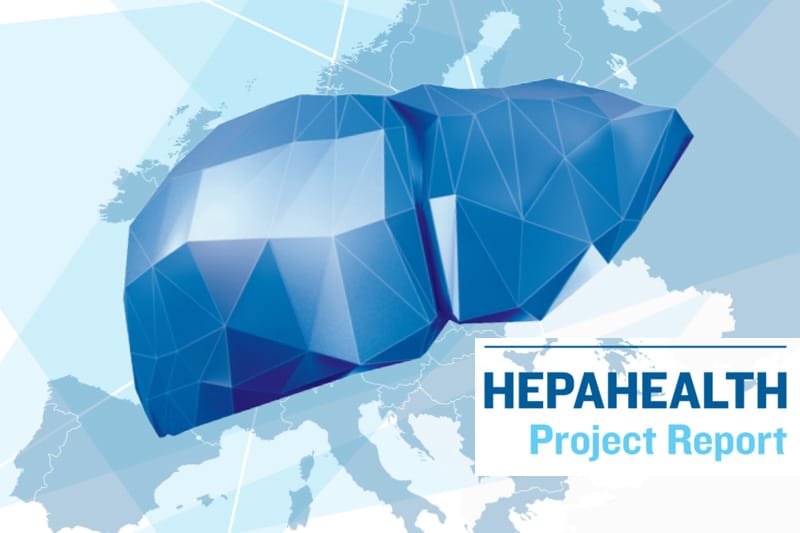 The HEPAHEALTH Project Report, produced by the European Association for the Study of the Liver (EASL), is the second overview commissioned by EASL on the burden of liver disease in Europe. The report encompasses 35 countries in total: the EU region, Iceland, Kazakhstan, Norway, Russia, Serbia, Switzerland and Uzbekistan. The report, published in April 2018, aims to identify the latest epidemiological burden of liver disease in the wider European region; presents data on the main risk factors for liver disease; and, carries out a review of reviews on public health interventions.
What is NAFLD?
Non-Alcoholic Fatty Liver Disease (NAFLD)  is a condition in which fat builds up in the liver. It is often associated with obesity and diabetes. In some cases, NAFLD can progress to non-alcohol related steatohepatitis (NASH), a more aggressive form that can lead to cirrhosis, which can seriously impair the liver's ability to function, and to primary liver cancer.
The HEPAHEALTH Project Report,  documented the rates of obesity in the European region and stated that 'rates have risen in almost every country since 2013' and as a result, the rates of Non-Alcoholic Fatty Liver Disease (NAFLD) have continued to increase.
NAFLD/NASH prevalence in Northern Europe

According to the report, NAFLD and NASH were coded as cause of death most commonly in Hungary, Ireland, Luxembourg and the United Kingdom. Consequently, these countries are currently leading in terms of the obesity epidemic. Though obesity, particularly amongst children, is increasing in Italy, rates in Western, Southern and Eastern European countries were reported to be "generally lower and more stable." The report states that though deaths due to NAFLD/NASH are currently low in these countries, if obesity is not curbed death rates could accelerate in future generations.  A greater emphasis on obesity policies and a "coordinated strategy at a national level" could prove to be beneficial in impeding an obesity epidemic.[1]
Disease risk factors

The findings in the report suggest that the condition of being severely overweight (obesity) proved to be a risk factor for NAFLD. "For every one unit increase in Body Mass Index (BMI), the odds of forming NAFLD increase by 13 to 38% and per 1cm increase in waist circumference, they increase by 3 to 10%35."[2]
To read the full report, download the full HEPAHEALTH Project Report
Related information:
Download the NAFLD Clinical Practice Guidelines (CPG) slide-decks
Liver Investigation: Testing Marker Utility in Steatohepatitis (LITMUS) Project
[1] European Association for the Study of the Liver (EASL), The HEPAHEALTH Project Report Risk Factors and the Burden of Liver Disease in Europe and Selected Central Asian Countries. 2018 ;91
[2] European Association for the Study of the Liver (EASL), The HEPAHEALTH Project Report Risk Factors and the Burden of Liver Disease in Europe and Selected Central Asian Countries. 2018 ;68