Launching Digital NAFLD Summit 2021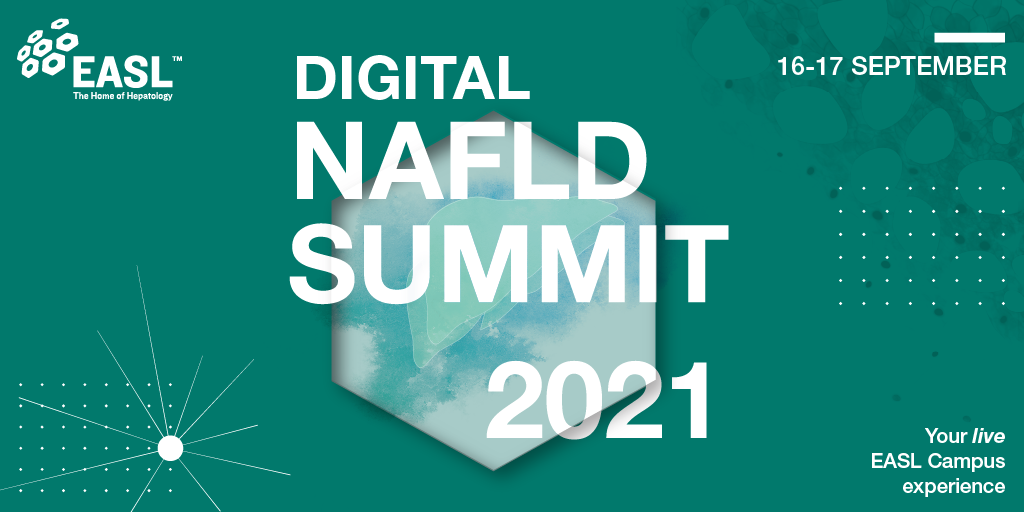 EASL is delighted to announce Digital NAFLD Summit 2021, taking place online 16–17 September 2021. The pandemic has disrupted medical associations, but we're in full force holding engaging, interactive online events keeping the hepatology community both connected and advancing.  
Let's join forces to fight liver disease, together – focusing at this summit on non-alcoholic steatohepatitis (NASH) and non-alcoholic fatty liver disease (NAFLD).  
Discover the summit
Registration
Registration is now open! Early-fees tickets are starting from EUR 25 only.
EASL members will benefit of special registration fees. If you are not a member yet, you can become an EASL member now. 
Register now
Abstract submission
Abstract submission is now open! We are welcoming all research on the thematic, but we are particularly encouraging submission from the following topics:  
Comparison

of

NAFLD

 vs 

MAFLD

 

New insights into pathophysiology

Novel therapeutic target: pre-clinical evidences
Submit your abstract
Welcome message from the organisers

It gives us great pleasure to invite you to Digital NAFLD Summit 2021, to tackle non-alcoholic fatty liver disease (NAFLD) as the leading cause of chronic liver disease worldwide. The summit will be held 16–17 September 2021.
This summit brings you state-of-the-art updates on disease definition, epidemiology, and pathophysiology from international research leaders, enabling you to address many of the key challenges in clinical practice and drug development.
With EASL, we are committed to helping clinicians, researchers, and students to network with many, and varied stakeholders in the field of hepatology. We strive to give you the opportunity to share their research and to learn among peers, across Europe and beyond.
Your Digital NAFLD 2021 Organising Committee,
Quentin M Anstee
Hannele Yki-Järvinen
Luca VC Valenti
Read the full message