EASL journal JHEP Reports celebrates receiving its first impact factor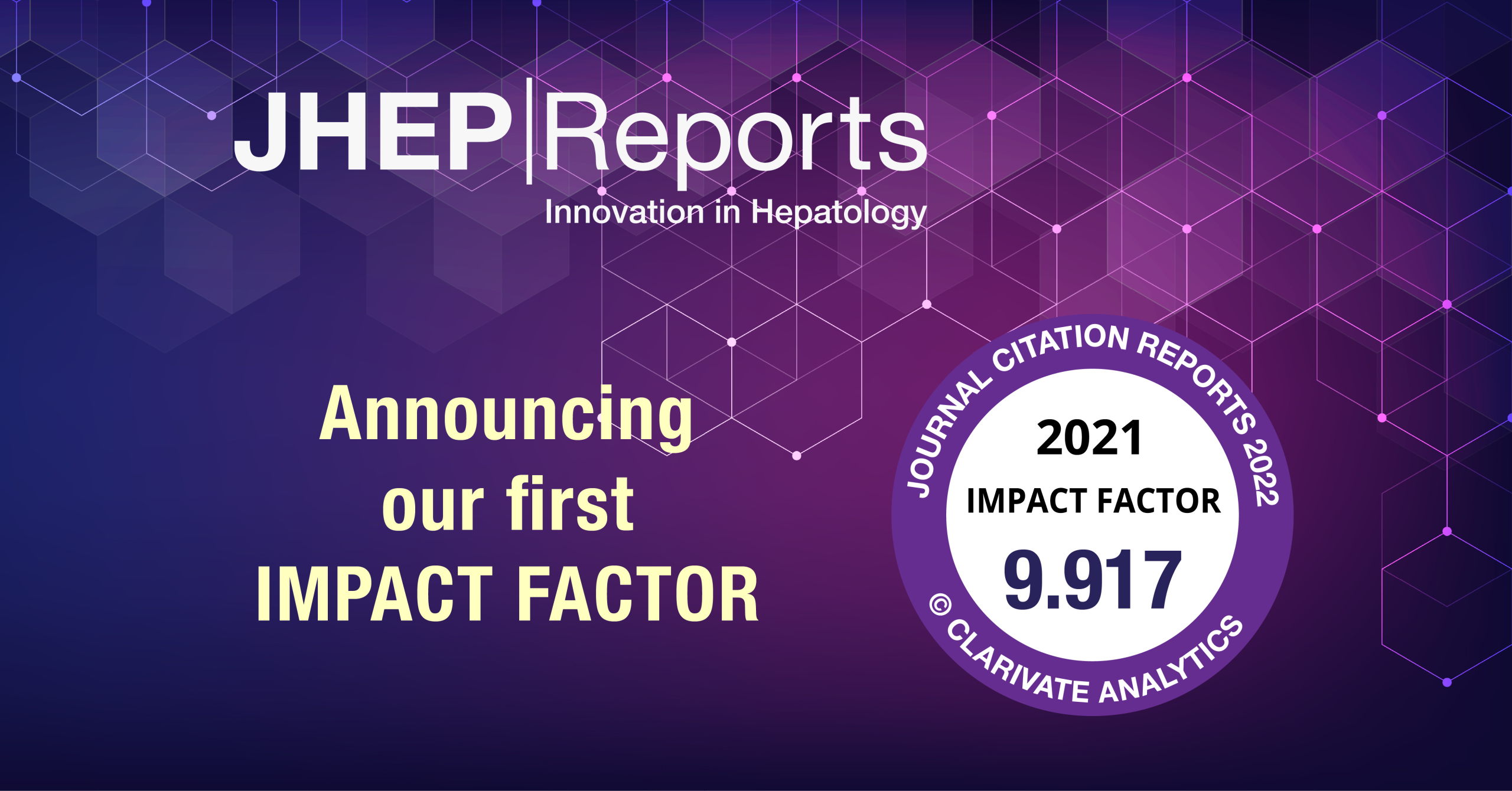 28 June 2022
It is with great pleasure that EASL announces that their first open-access journal JHEP Reports  has received its first impact factor ever of 9.917. This milestone event has taken place only three years after the publication of its first issue in May 2019, and the journal being accepted into Clarivate's Science Citation Index Expanded (SCIE) and Journal Citation Reports in early 2022.
The impact factor is an important measure of the frequency with which the average article in a journal is cited in a given year, contributing to the standing of a journal within the scientific community.
JHEP Reports is an open access, online-only, companion title to the highly respected Journal of Hepatology. Its original aim was to provide a respected channel for the publication of innovative basic, translation and clinical studies in hepatology.
We are delighted with this important first-time achievement for JHEP Reports. This major milestone is a testament to the dedication and hard work of the editorial team, JHEP Reports was developed to provide an alternative home for innovative research in hepatology and having our first impact factor puts us firmly on the map.
said Editor-in-Chief of JHEP Reports, Prof. Jessica Zucman-Rossi.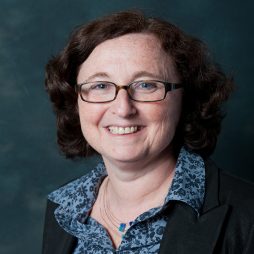 Congratulations to JHEP Reports for this wonderful step. We wish to thank to the authors, who entrusted their research to the Journal and the reviewers who offer their precious time and expertise. The editorial team who steered the Journal to this wonderful achievement deserve a round of applause, as it is their work that shines a light on JHEP Reports as a key resource in the field of hepatology.
said EASL Secretary General Prof. Thomas Berg.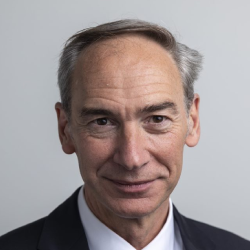 About JHEP Reports
JHEP Reports is an open-access companion title to the highly-respected Journal of Hepatology. It publishes original papers, reviews, and letters to the Editor concerned with basic, translational, and clinical research in the field of hepatology. JHEP Reports is an innovative journal publishing articles on global issues in hepatology, with specific focus on clinical trials, novel diagnostics, precision medicine and therapeutics, cellular and molecular research, metabolism, cancer, microbiome, systems biology, epidemiology, and biotechnology advances and devices
About the European Association for the Study of the Liver (EASL)
EASL, the European Association for the Study of the Liver, founded in 1966, is a medical association dedicated to pursuing excellence in liver research, to the clinical practice of liver disorders, and to providing education to all those interested in hepatology. As of 2022, EASL serves 4,800 members.  EASL engages globally with all stakeholders in the field of hepatology, worldwide. Our aim is to spread knowledge and expertise in best practices and the latest scientific breakthroughs in this field. We advocate for the benefit of patients and advise European and national health authorities. EASL runs topical conferences, schools, and related educational meetings. Our journals, the Journal of Hepatology and JHEP Reports, provide an international forum for the publication of original articles, reviews, and letters to the Editor, describing the latest science in hepatology. Our eLearning hub, EASL Campus, offers more than 6,200 resources on hepatology and liver research.
Clarivate Analytics
Clarivate™ is a global leader in providing solutions to accelerate the lifecycle of innovation. Our bold mission is to help customers solve some of the world's most complex problems by providing actionable information and insights that reduce the time from new ideas to life-changing inventions in the areas of science and intellectual property. We help customers discover, protect, and commercialise their inventions, using our trusted subscription and technology-based solutions coupled with deep domain expertise. For more information, please visit clarivate.com.