Diagnosis of fatty liver in children should occur in parallel to investigation for other causes of liver disease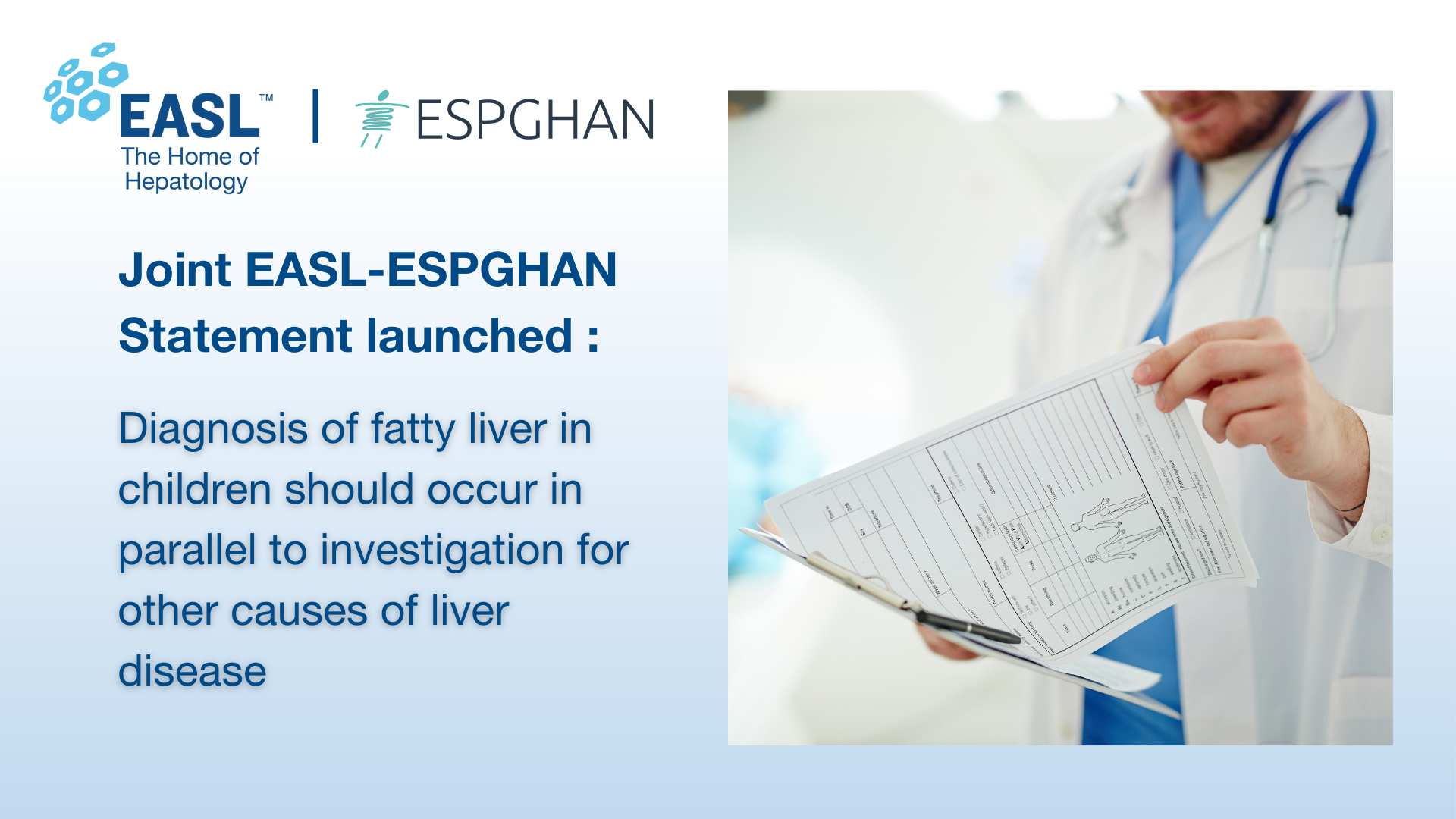 The European Association for the Study of the Liver (EASL) and the Society for Paediatric Gastroenterology, Hepatology, and Nutrition (ESPGHAN) have issued a joint statement on metabolic dysfunction-associated fatty liver disease (MAFLD), now available for consultation.
This statement provides clear criteria for making a positive diagnosis of fatty liver disease associated with features of the metabolic syndrome, which can help clinicians focus on this condition and improve patient care. The statement also emphasises the importance of investigating for other causes of chronic liver disease to avoid missing dual pathology in children and young people.
We encourage all healthcare professionals to read and familiarise themselves with this important statement to improve the diagnosis and management of fatty liver disease.
Download the joint statement or access it on the links below:
Download the statement here
List of Authors
Read the statement here