Register now for the EASL Members' General Assembly – 28 June 2021, 16:00–18:00 CET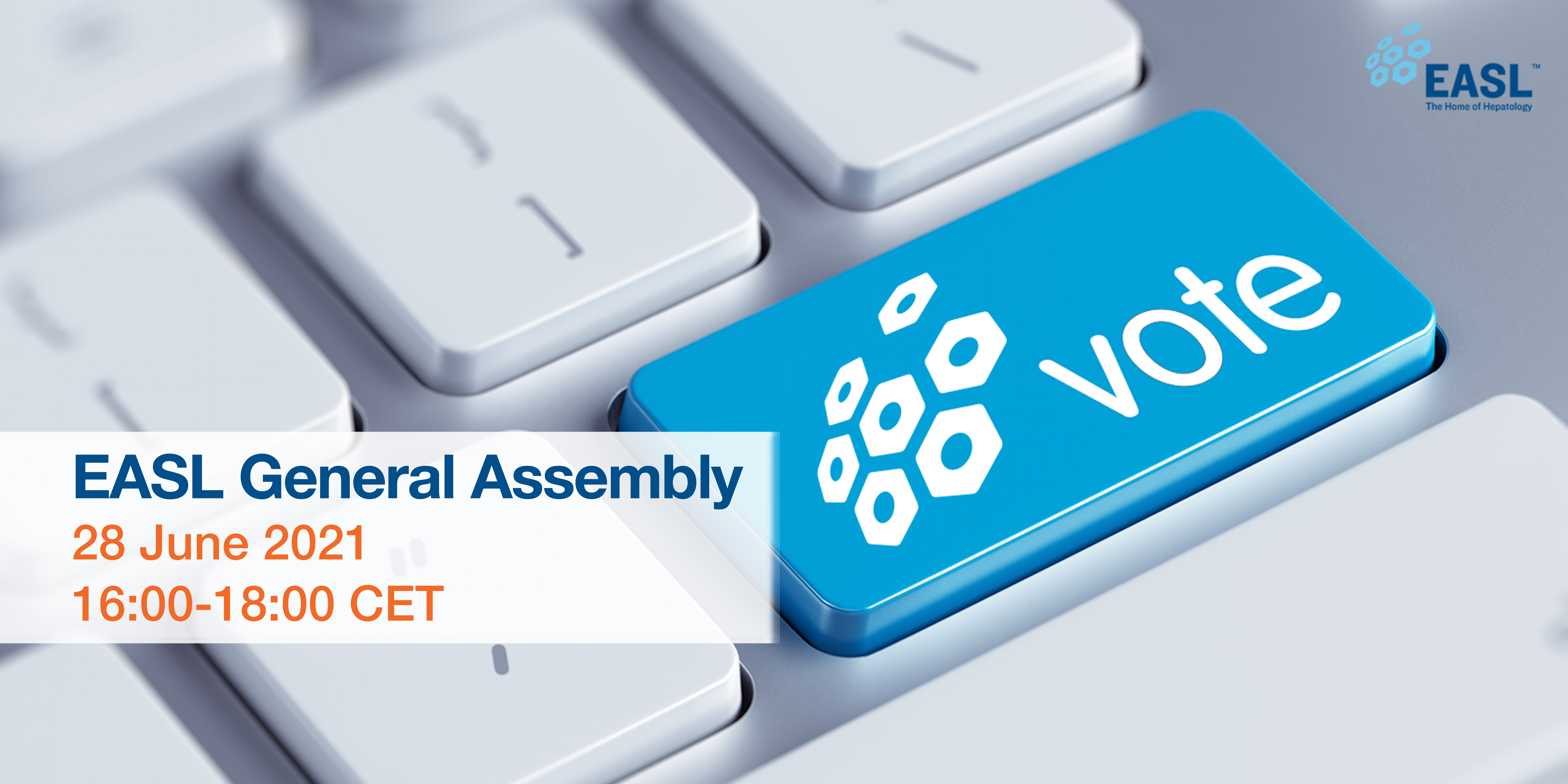 EASL wants to hear from you, our members, about what you want and need from us as a professional association, at the General Assembly taking place online on Monday, 28 June 2021, 16:00–18:00 CET.
The General Assembly is a key opportunity for EASL members and the Governing Board to come together, to discuss the challenges and accomplishments of our association.
EASL members are invited to take part and have their say. Every contribution helps to drive hepatology forwards. EASL thanks its members for believing in EASL and for their continued dedication to the liver community.
Stay tuned for details to follow in the next few weeks: a detailed agenda, supporting documents, and the official invitation to register.
Have you renewed your membership? Take this opportunity to check your membership status and renew it for the year ahead.
If you have any questions, kindly email us on membership@easloffice.eu.
Register now in 4 easy steps:
Step 1: Go to easl2021generalassembly.eu/
Step 2: Click on "REGISTER NOW"
Step 3: Complete the registration form:
First Name
Last Name
Country – select your country of residence
EASL Membership number
Email address – enter the same email address as you use for your EASL Membership
Password – create a password to access the General Assembly website on the day of the General Assembly
Step 4: Click on "Submit"
Next, please visit the EASL Memberzone to access the supporting documents:
General Assembly Agenda
2020 General Assembly Minutes
If you have any questions, kindly email us on membership@easloffice.eu.
Not yet a member?
Now with over 4,500 members from all over the world, EASL is an influential international organisation. It attracts the foremost hepatology experts as members and has an impressive track record in promoting research in liver disease, supporting wider education, and promoting changes in European liver policy. EASL gathers those interested in the liver from all over the world.
EASL membership  is valid for 12 months, from the day of your payment and includes:
Join the community