Seize the opportunity of the end of the year to reward your peers by gifting them an EASL Membership!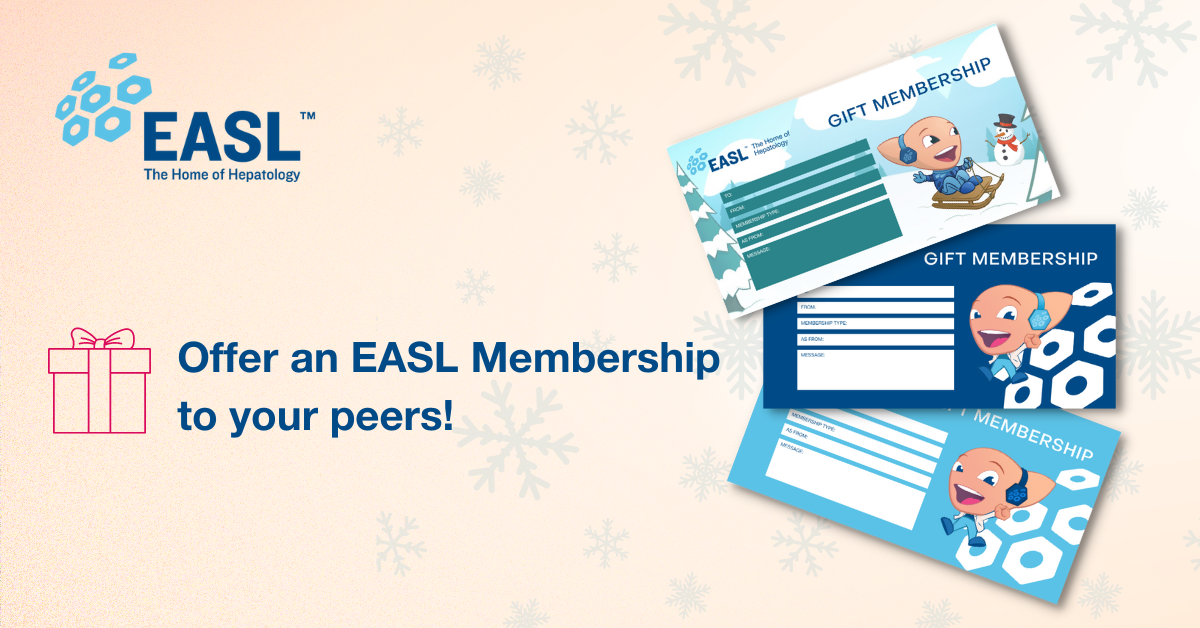 Whether you want to promote our amazing community to the new generation or share the best liver education with your colleagues, the EASL Gift Card is a nice gesture for those who are passionate about liver diseases.
Here is a reminder of the key benefits of EASL Membership
… and much more to come in 2023!
How to proceed
Complete the dedicated form
Specify the desired payment method and follow the steps
Send the completed form to: membership@easloffice.eu
Once the payment is registered, the Membership team will send the Membership Card on your behalf.