Discover the topics selected by the liver community for ILC 2021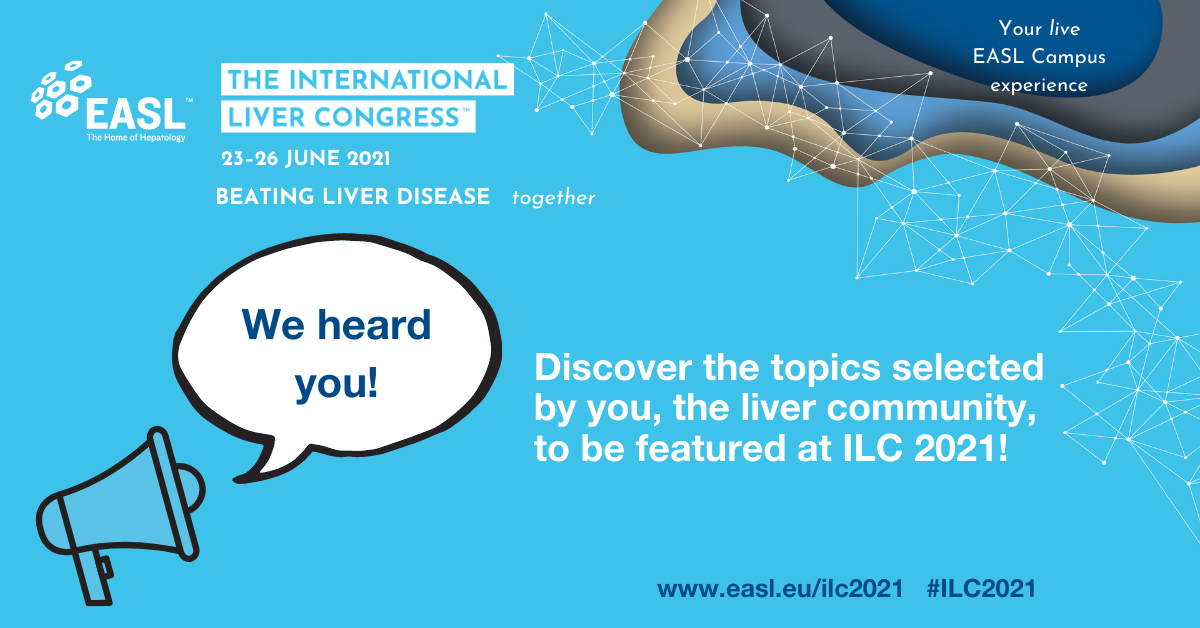 Last December, we asked you, as members of the liver community, to tell us which topics you wanted to see featured in the ILC 2021 programme. We received numerous excellent suggestions and we thank you for your help. The Organising Committee has taken your input into consideration and developed a large part of the ILC 2021 content based on your extremely valuable ideas.
Some of your suggestions have been transformed into dedicated sessions. Others have been covered in existing congress sessions. Click on the links to explore the ILC 2021 programme.
Explore the list below!
Interested? Register now for ILC 2021!