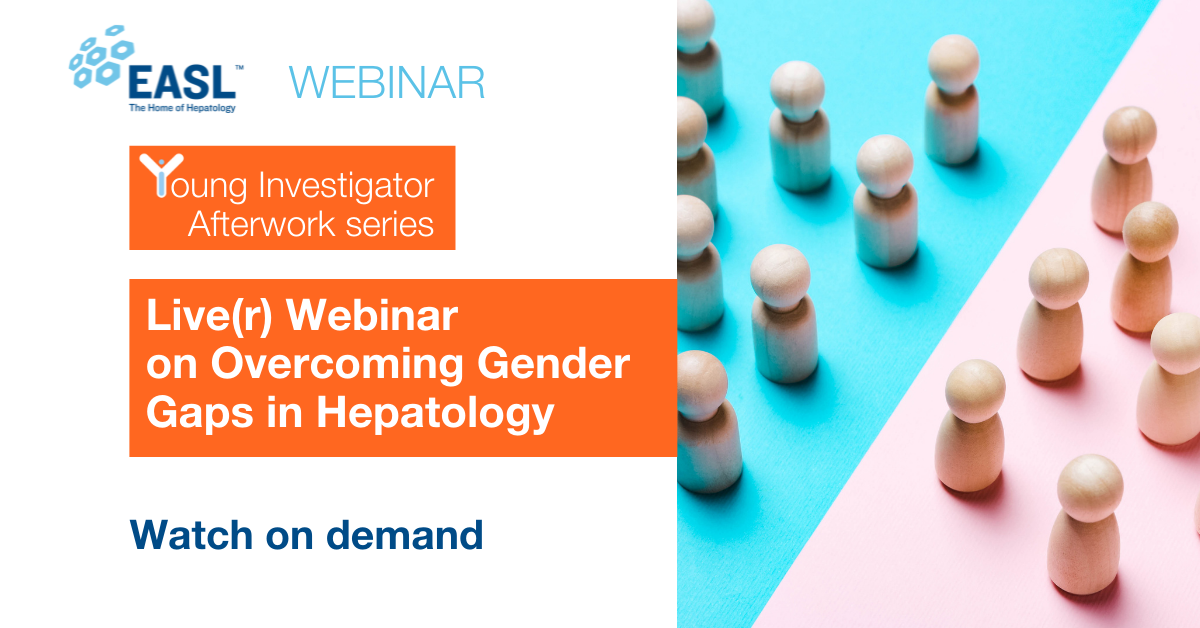 On 10 March 2022, EASL is celebrating Gender Equality Month by holding the EASL YI Afterwork series: Live(r) Webinar on Overcoming Gender Gaps in Hepatology. 
Join us for a fascinating discussion on increasing awareness about gender gaps in hepatology, improving gender diversity in research, and unlocking strong leadership among women in this field.  
The webinar will be chaired by two EASL YIs Task Force members: Dr Johanne Poisson and Dr Mattias Mandorfer. This webinar aims to boost awareness about the crucial ways in which women are shaping the future of research in hepatology. Empowering women is crucial to fostering an environment that can enable you to achieve your dreams. 
Dr Maria Ermolaeva will discuss gender gaps in general research and how to identify and manage them when running medical research projects. Prof. Patrizia Burra will follow, discussing gender gaps in liver disease management and research projects. Finally, Dr Virginia Hernàndez-Gea will offer examples of women in leadership and tips on building a successful career in hepatology.
Watch on demand