Welcome Message
Welcome to the 2023 EASL Liver Cancer Summit – the home of liver cancer research and practice – that will be held in the cosy Portuguese city of Estoril. 
Over the last decades, the considerable advances produced in our understanding of the pathogenesis of hepatocellular and cholangiocellular carcinoma – the two most frequent primary liver tumours – has only recently started to change the way we treat these diseases in clinical practice. Recent findings will likely soon transform the way we diagnose liver cancer, screen at risk patients, and treat patients with primary liver cancer. Keeping up to date with the most recent advances is a great challenge and an absolute need for practicing physicians and basic or translational scientists with an interest in the field. We have designed a scientific program that we believe will meet this big challenge. 
To present and discuss the current knowledge and future directions in the study and management of primary liver cancer, an extraordinary group of colleagues, from various disciplines, have accepted to join you in Estoril for three days. To take advantage of this outstanding group of experts, and to allow fruitful interactions between you and your colleagues, great discussions are planned in every session of the programme. 
We are convinced that this meeting will offer you a great opportunity to share your research results (the best abstracts will be presented as oral or poster presentations), meet colleagues who could collaborate in your research projects, and get to meet and know the best experts in the field.
We last met at a physical Liver Cancer Summit in Prague in 2020. Now more than ever, the EASL liver cancer community must come together again to consolidate our understanding of recent research and all that it promises, and to discuss how we as a community can leverage this potential to meaningfully reduce the burden of liver cancer worldwide. What better time and place to do this than this coming April in Estoril, Portugal.
Sincerely, 
Nathalie Ganne-Carrié, Mathias Heikenwälder, and Bruno Sangro 
EASL Liver Cancer Summit 2023 Organising Committee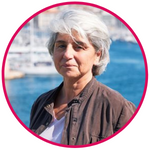 Prof. Nathalie Ganne-Carrié
Paris, France
Nathalie Ganne-Carrié is Professor in Hepatology, head of the liver unit of the Hôpitaux Universitaires Paris Seine Saint-Denis, France (Avicenne, Bobigny) in which more than 50% of the activity is dedicated to primary liver tumor, and a clinical researcher at INSERM U1138.
She has gained her medical degree in Hepato-Gastroenterology in 1992 and in Oncology in 2013 from the University of Paris 6, and completed a PhD in University of Lyon 1 in 2004 and a Higher Degree for Research (HDR) at the University of Paris 13 in 2010. Since 2019, she is the general secretary of AFEF, the French Society of Hepatology, and also member of the board of SNFGE, the French Society of Hepato-Gastroenterology.
Professor Ganne-Carrié's research interests focus on the complications of cirrhosis in particular hepatocellular carcinoma using local ressources and French national cohorts  (CIRRAL, CirVir, HEPATHER) in several aspects including early detection, therapeutic innovations, and prognosis. She is the Scientific Coordinator of the French National cohort CIRRAL, which is a prospective follow-up of 652 patients with compensated alcohol-related cirrhosis in 22 centres across France and Belgium. This cohort allowed the achievement of several publications since 2018 in major international journals including Journal of Hepatology.
She has published more than 200 papers and book chapters, and is an ad hoc reviewer for Journal of Hepatology and numerous other scientific journals including Lancet Gastroenterology and Hepatology, Hepatology, and Liver International.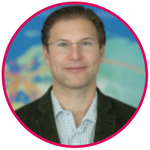 Prof. Mathias Heikenwälder
Heidelberg, Germany
Prof. Heikenwälder and his group investigate the molecular and cellular mechanisms that lead to chronic inflammation, tissue damage, cancer and metastasis. In tight collaboration with clinics he is working on new models and therapy approaches. Prof. Heikenwälder studied microbiology in Vienna.
After a two-year-research trip at the Max-Delbrück-Zentrum for medicine in Berlin graduated 1999 with highest honors. He started his doctoral thesis at the institute of neuropathology in Zurich and successfully graduated 2004 on the field of prion diseases. After his habilitation at the medical faculty oft he Universitätsspital Zürich he received 2007 a Max-Cloëtta-Professorship and started his work as a group leader with the research focus on "inflammation and cancer". In the year 2010 he became junior professor at the TUM as well as group leader at the institute for virology at the Helmholtz Zentrum in Munich, and became a Peter Hans Hofschneider Professor. Since 2015 Prof. Heikenwälder is heading the department "Chronic inflammation and cancer" at the German Cancer Research Centre in Heidelberg.
Major Commendations
Highly cited scientist (2020; Clarivate Cross fields)

Highly cited scientist (2020; Clarivate Cross fields)

Highly cited scientist (2019; Clarivate Cross fields)

Prize of the Swiss Foundation against liver cancer

ERC POC 2018

ERC Consolidator Grant (2016)

Walther und Christine Ritzenhain-Preis (2012)

ERC Starting Grant (2010)

Hans-Peter Hofschneider-Preis (2010)

Götz-Preis, vergeben an der Universität Zürich, Schweiz (2009)

Max-Cloëtta Professorship (2007)

EMPIRIS Award (2006)

Creutzfeld-Preis (2004)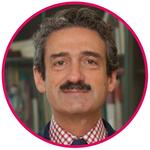 Prof. Bruno Sangro 
Pamplona, Spain
Prof. Bruno Sangro is Director of the Liver Unit and Co-Director of the HPB Oncology Area at Clínica Universidad de Navarra in Pamplona, Spain. He currently serves as Past President of the International Liver Cancer Association.
He is also Professor of Internal Medicine and leads an active research group in the Spanish Network for Biomedical Research on Hepatic and Digestive Diseases (CIBEREHD), focused on therapeutic innovation in the field of liver cancer.
Key Dates
21 Oct, 2022

Registration & Abstract Submission open

14 Feb, 2023

Abstract submission deadline

07 Mar, 2023

Abstract notification deadline

14 Mar, 2023

Early fee registration deadline

20 - 22 Apr, 2023

Event dates