Meet the organising committee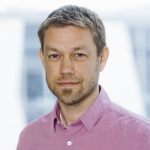 Jesper B. Andersen
Copenhagen, Denmark
Jesper B. Andersen received his PhD in 2006 from the Department of Molecular and Structural Biology at Aarhus University, Denmark, following a research fellowship (2003–2007) in the laboratory of Dr. Bret A. Hassel at the University of Maryland, Marlene and Stewart Greenebaum Cancer Center Baltimore, USA.
Click to read more
From 2007 to 2014, he joined the laboratory of Section Chief Snorri S. Thorgeirsson at the National Cancer Institute, NIH, USA. In 2014, he was appointed Associate Professor in translational research at Biotech Research and Innovation Centre (BRIC), Department of Health and Medical Sciences, University of Copenhagen, Denmark. His laboratory is utilizing genome-wide approaches in modeling disease causality, stratifying patients for advancing diagnostic and prognostic markers and novel therapeutic options.
In 2019, he received tenure at University of Copenhagen. He has published more than 100 papers and book chapters, received several prestigious merit awards in cancer research, most recently from the Danish Cancer Society, 2015. His laboratory has received many competitive investigator awards and grants from Danish and European funding agencies, including the Medical Research Council for elite science in Denmark, EASL Sheila Sherlock and several Marie Sklodowska-Curie European postdoc fellowships. He is the co-founder of the European Network for the Study of Cholangiocarcinoma (ENSCCA), Global Cholangiocarcinoma Alliance and member of the International Cholangiocarcinoma Research Network (ICRN) in USA. Dr. Andersen is an associate editor for Journal of Hepatology.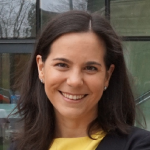 Angela Lamarca
Manchester, United Kingdom
Dr Angela Lamarca is a Medical Oncologist (MD, PhD, MSc), specialised in gastrointestinal malignancies (hepato-pancreato-biliary (HPB) and neuroendocrine tumours (NETs)).
Click to read more
She completed her training in Medical Oncology (including her PhD) in Spain (Hospital Universitario La Paz, Madrid). She moved to The Christie NHS Foundation Trust (Manchester, United Kingdom) in 2013, where she completed a 4-year fellowship programme in HPB and NETs. Dr Lamarca has completed a Masters Degree in Molecular Biology of Cancer and a second Masters Degree in Biostatistics. She was awarded with an American Society of Clinical Oncology (ASCO) Conquer Cancer Foundation Young Investigator Award in 2017 and was appointed as a Consultant in Medical Oncology at The Christie NHS Foundation Trust in May 2018 where she continues to develop her career as a clinical and translational researcher with special interest in HPB and NETs. Dr Angela Lamarca is a member of the EORTC Gastrointestinal Cancer Group, ENETS Advisory board and a faculty member of the ESMO Non-Colorectal Gastrointestinal Cancer group.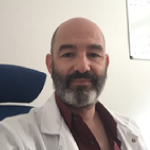 Pierre Nahon
Paris, France
Pierre Nahon is Professor of Hepatology at Avicenne Hospital in Bondy, APHP, France. He is also a clinical scientist at INSERM U1162, studying the constitutional genomics of liver cancer. Professor Nahon gained his medical degree from the University of Paris 13, before undertaking a PhD in biology. Subsequently, he completed a Higher Degree for Research (HDR) at the University of Paris 13.
Click to read more
Professor Nahon's research interests focus on the complications of cirrhosis, in particular hepatocellular carcinoma. He is the Scientific Coordinator of the French National Agency for Research on AIDS and Viral Hepatitis CO12 CirVir cohort, which is a prospective follow-up of nearly 1800 patients with compensated viral cirrhosis in 35 centres across France. This cohort allowed the achievement of numerous publications since 2015 in major international journals such as Journal of Hepatology, Hepatology, Gut and Gastroenterology. Professor Nahon is also the co-Coordinator of a GWAs within the Genetic work package of the French Hepatocellular Carcinoma Multi-technological Project (HECAM). More recently, he obtained funding for the implementation of a multicentric Phase 2 trial testing the efficacy of combining percutaneous electroporation with neo- and adjuvant immunotherapy for the treatment of hepatocellular carcinoma (NIVOLEP trial, ClinicalTrials.gov Identifier: NCT03630640).
He is a member of the editorial board of the Journal of Hepatology and is Associate Editor for Liver International. He is an ad hoc reviewer for numerous other scientific journals including Lancet Gastroenterology and Hepatology, Gastroenterology, Gut, Hepatology, Cancer Research, Annals of Oncology and Carcinogenesis.