Description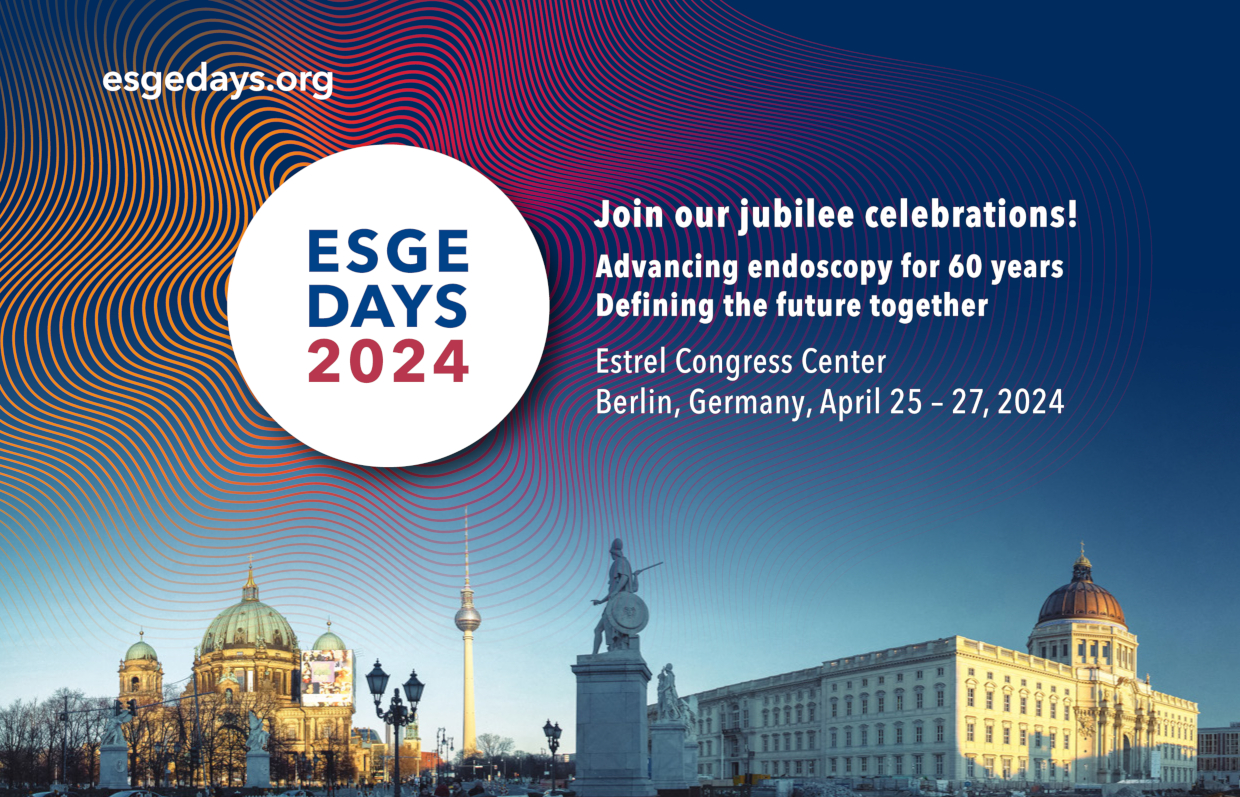 The European Society of Gastrointestinal Endoscopy is looking forward with great excitement to hosting ESGE Days 2024 in the capital of Germany, Berlin from April 25 – 27, 2024.
The ESGE Days congresses provide a platform where endoscopy enthusiasts can meet and exchange education, innovation and inspiration at a state-of-the-art meeting. Our aim is for the whole endoscopy team: nurses, residents, fellows, physicians and department heads, to discuss advances in the endoscopy field, contribute to continued learning and share the latest updates.
Visit this website to stay up to date with ESGE Days 2024 plans, or sign up to the ESGE mailing list, below, for all the essential news, science and events from our society as well as conference announcements, direct to your inbox. We look forward to welcoming you to Berlin – either in person or online!
Stay up to date with developments at esgedays.org