Welcome message
Steatotic liver disease (SLD) is beyond a doubt one of the biggest challenges the hepatology community is facing and an important public health issue worldwide. Alcohol and metabolic risk factors are its major drivers. The latter, formerly known as non-alcoholic fatty liver disease (NAFLD), has recently been renamed and redefined as metabolic dysfunction-associated steatotic liver disease (MASLD). Despite many knowledge gaps and challenges around awareness, the field is constantly moving ahead thanks to a huge effort from many stakeholders. Substantial progress has been made in our understanding of the disease and how we should manage it: from cell plates and organoids to animal models to people living with MASLD, from natural history to prognostication, from prevention to diagnosis treatment and care.
How to keep up to speed with all the innovation? There is just one answer: join us the EASL SLD Summit 2023!
The EASL SLD Summit 2023, this year in Prague, will tackle the most recent innovations and insights in MASLD, bridging high tech research methodology with clinical implications, basic research insights with real patients' experiences, complex issues of clinical trials with issues of disease awareness and changing guidelines and policies.
At the Summit,we will also take a deep dive into the implications of the new nomenclature and discuss one of the main new avenues of research and debate that this change in nomenclature has opened: studying SLD in people that combine both alcohol use and metabolic risk factors, captured as "MetALD".
Faithfull to EASL's missions, we bring together young researchers and those more experienced to debate on scientific issues, clinicians leaders in the field to implement new knowledge in daily practice, a multidisciplinary group of healthcare providers across specialties to tackle a multisystem disease, and medical professionals and patients to understand the true needs of patients and to change policies.
If you want to recharge your SLD, MASLD and MetALD research batteries, increase the quality level of your clinical SLD practice or simply fuel your knowledge with the most cutting-edge information - explore the EASL SLD Summit 2023's exciting programme and join us in Prague in September for the world's leading scientific and educational SLD event!
The Summit organisers,
Sven Francque, Sophie Lotersztajn and Jeffrey Lazarus
EASL SLD Summit 2023 Organising Committee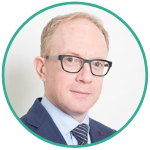 Read the bio
Prof. Dr. Sven Francque obtained his MD at the University of Antwerp, Belgium, in 1994 and was subsequently trained in internal medicine and in gastroenterology and hepatology at the Antwerp University Hospital, Belgium and at the Department of Hepatology of the Beaujon hospital, Clichy, France. He has a long-standing interest and expertise in non-alcoholic fatty liver disease and conducted basic research focusing on the vascular changes in steatosis and their contribution to disease progression and leading to his PhD in 2011. His research unit continues to study pathophysiological mechanisms of NASH. He is also conducting clinical research and his unit is partner in several research consortia supported by the European Commission. He participates in several clinical trials in the field is as scientific committee member or PI involved in several phase 2 and 3 trials in NAFLD. He is senior clinical researcher for the Research Fund of the Flemish government. He is currently chairman of the Department of Gastroenterology and Hepatology of the University Hospital Antwerp and senior full professor of medicine at the Faculty of Medicine and Health Sciences of the University of Antwerp.
Sophie Lotersztajn
France
Read the bio
Sophie Lotersztajn, PhD, is Director of Research at the Institut National de la Santé et de la Recherche Médicale (INSERM). She is Deputy Director of the Center for Reasearch in Inflammation in Paris, and heads the group « inflammation and stress responses in chronic liver diseases », a fouding team of the laboratory of Excellence Inflamex. Her research focusses on the role of inflammation in chronic liver disease progression, with main interest on how macrophages and lymphocytes control liver fibrosis, injury and regeneration. She chaired and participated to several national and international evaluation committees (Fondation pour la Recherche Médicale, Inserm, EU etc..) and is a member of the american, european and french associations for the study of the liver. She has served as an Associate editor for American Journal of Physiology (2008-2018), for Journal of Hepatology (2015-2017) and as a co-Editor for Journal of Hepatology (2018-2019) . She is currently co-Editor of JHep Reports.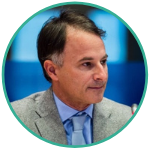 Read the bio
Prof Lazarus heads the health systems team at the Barcelona Institute for Global Health (ISGlobal), Hospital Clínic, University of Barcelona. He serves as Vice-Chair of the board of the EASL International Liver Foundation and is a member of the EASL Policy and Public Health Committee. He is also a steering committee member of the ACHIEVE European Hepatitis Elimination coalition and the Danish and Spanish viral hepatitis elimination coalitions. He is a PI on multiple viral hepatitis and NAFLD/NASH studies. He led the global NAFLD consensus statement and NAFLD models of care expert recommendation. He was part of the Lancet GastroHep Commission on Viral Hepatitis and led a working group on the EASL-Lancet European Liver Health Commission.
Key Dates
01 May, 2023

Abstract submission opens

18 Jul, 2023

Abstract submission deadline

15 Aug, 2023

Early fee registration deadline

21 - 23 Sep, 2023

EASL SLD Summit 2023

24 Mar, 2024

Exclusive access to on-demand content for delegates