Meet the organising committee
EASL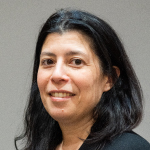 Dr María Reig
Barcelona, Spain
My career in Medicine started in 2001 when I graduated from Medical School. I did my training in Internal Medicine in Castro Rendon Hospital (Neuquén, Patagonia) and then, moved to the Hospital Italiano in Buenos Aires where I did my Hepatology and Liver Transplantation training (2005-2007).
Click to read more
In 2008 I moved to Barcelona to enter the BCLC, Liver Unit in Hospital Clínic of Barcelona as a pre-doctoral fellow and I have a faculty postion in the Liver Unit since 2016. Upon completion of a Master in Liver Research and a Degree in Statistics, I developed my Doctoral Thesis under the guidance of Professor Bruix. My area of interest has been the development of prognostic models for patients with liver cancer and evaluation of treatment options with special emphasis in systemic therapy. Additionally, I obtained a Degree in Immuno-Oncology at the University of Navarra that has facilitated the opening of a new area of research about immune modulation and cancer emergence after antiviral treatment.
During my career focused in clinical research in liver cancer I have authored 58 manuscripts ORCID ID 0000-0002-5711-9534 with a total Impact Factor of 527.071 and an H-index=26. My current research at the Oncology Unit of Hopsital Clinic is funded by competitive grants where I am the Principal Investigator and by grants and contracts where I am a main collaborator both at the national and international level. At the same time, I am responsible for the coordination of the educational events and short-term fellowship visits at the BCLC, while also being the mentor of three predoctoral trainees.
I regularly review manuscripts for the major Hepatology journals and have been member of the Governing Board of the Spanish Association for the Study of the Liver and ILCA.
Follow her on Twitter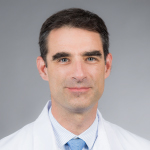 Prof. Dr Christian Toso
Geneva, Switzerland
Christian Toso MD, PhD received his medical degree from the University of Geneva, Switzerland in 1997. After a general surgery training in Switzerland, he underwent a clinical hepato-bilio-pancreatic and transplant surgery fellowship at the University of Alberta in Edmonton, Canada.
Click to read more
In 2008, he obtained a PhD in immunology and surgical research from the same institution. Since 2009, he has been working as a staff surgeon at the Geneva University Hospitals, currently as a full Professor, Chief of the Division of abdominal surgery.
Dr. Toso's academic activity includes both clinical and basic studies. His main research interests focus on hepatocellular carcinoma, liver transplantation and surgery. His work has been supported by national and international grants. He has authorized more than 300 articles and textbook chapters.
AASLD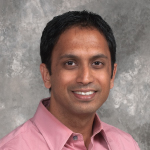 Dr Amit Singal
Dallas, US
Dr Singal is a Professor of Medicine and serves as Medical Director of the Liver Tumor Program and Chief of Hepatology at UT Southwestern Medical Center.
Click to read more
He has obtained independent NIH funding, DOD funding, and state-level funding examining the HCC care continuum, ranging from HCC prevention to screening and early detection to treatment and survivorship. Dr. Singal has published over 200 scientific papers regarding HCC screening and treatment. For his work, he has been awarded the David Bruton Professorship in Clinical Cancer Research and Blue Faery Award for Excellence in Liver Cancer Research.
Follow him on Twitter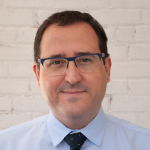 Dr Augusto Villanueva
New York, US
Augusto Villanueva is Assistant Professor in the Liver Cancer Program (Icahn School of Medicine at Mount Sinai, New York).
Click to read more
He received his medical degree from the University of Santiago de Compostela (Spain), and he is board certified in Gastroenterology and Hepatology (Spain). In 2013, we jointed the Institute of Liver Studies at King's College Hospital in London as Senior Lecturer and Consultant Hepatologist where he was co-leading the HCC Clinic and Multidisciplinary Tumor Board. In 2014 he was recruited at the Icahn School of Medicine at Mount Sinai where he combines clinical activity and research focused on the development of novel minimally invasive biomarkers of liver cancer using liquid biopsy. He has more than 135 publications (>14,000 citations, H-index 55) including articles in N Engl J Med, Nat Genet, Nat Biotech, Nat Commun, Gastroenterology, Hepatology, J Hepatol, J Clin Invest, Oncogene, etc. He wrote more than 15 book chapters and edited a book on resistance to targeted therapies in HCC. He served as Associate Editor for J Hepatol and Liver Cancer and he is the current Executive Secretary of the International Liver Cancer Association.
Follow him on Twitter