View meeting's sessions and poster gallery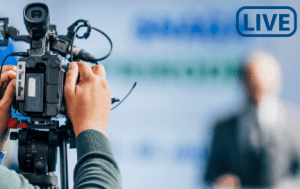 Not able to attend the HBV endpoints meeting in London?
You can now tune in to view sessions you have missed or want to review on our webcast library.
Scientific Organising Committee
Prof. Markus Cornberg, Germany
Prof. Anna Lok, United States
Prof. Norah Terrault, United States
Prof. Fabien Zoulim, France
Description
The purpose of this workshop is to bring together the academic, regulatory and pharmaceutical (diagnostic and therapeutic) communities to discuss therapeutic endpoints, trial designs, appropriate patient populations and safety concerns with regards to novel therapeutic approaches aimed to achieve HBV cure. This meeting will bring all the stakeholders together to discuss definitions of HBV cure, likelihood of HBV cure with currently approved therapies, preclinical and clinical data on novel antiviral and immune modulatory therapies, appropriate designs and endpoints for trials to evaluate therapies aimed at HBV and HDV cure, and strategies to efficiently and safely evaluate combination therapies. These discussions will provide guidance regarding potential pathways leading to regulatory approval of therapies that will result in high rates of HBV cure in individuals with chronic hepatitis B and chronic hepatitis D.
Who should attend?
Academic scientists
Clinical investigators
Physicians interested in the care of patients with hepatitis B
Regulatory agency staff
Diagnostic and therapeutic industry staff
Questions
Should you have any question about the event, your registration or accommodation, please contact EASL-AASLD@easloffice.eu
CME accreditation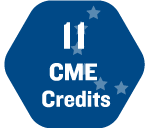 "The EASL-AASLD HBV ENDPOINTS, London, United Kingdom, 08/03/2019-09/03/2019 has been accredited by the European Accreditation Council for Continuing Medical Education (EACCME®) with 11 European CME credits (ECMEC®s). Each medical specialist should claim only those hours of credit that he/she actually spent in the educational activity."
"Through an agreement between the Union Européenne des Médecins Spécialistes and the American Medical Association, physicians may convert EACCME® credits to an equivalent number of AMA PRA Category 1 Credits™. Information on the process to convert EACCME® credit to AMA credit can be
found at www.ama-assn.org/education/earn-credit-participation-international-activities.
"Live educational activities, occurring outside of Canada, recognised by the UEMS-EACCME® for ECMEC®s are deemed to be Accredited Group Learning Activities (Section 1) as defined by the Maintenance of Certification Program of the Royal College of Physicians and Surgeons of Canada."
EACCME® credits
Each participant can only receive the number of credits he/she is entitled to according to his/her actual participation at the event once he/she has  completed the feedback form. Cf. criteria 9 and 23 of UEMS 2016.20.
In order to help you issue individual certificates to each participants, please find below the breakdown of ECMEC®s per day:
08.03.2019 – 8.00
09.03.2019 – 3.00
The EACCME® awards ECMEC®s on the basis of 1 ECMEC® for one hour of CME with a maximum of 8 ECMEC®s per day. Cf. Chapter X of UEMS  2016.20.
Related articles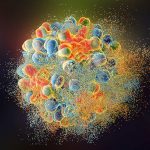 It is estimated that 2 billion people are infected with hepatitis B virus (HBV) globally, with 686,000 people dying from complications of the disease each year.
While the development of nucleos(t)ide analogues (NAs) has led to vast improvements in the care of patients with chronic HBV infection (… read full article)
Acknowledgements
The HBV endpoints meeting is kindly supported by