Meet the organisers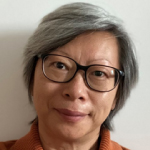 Tu Vinh Luong is Consultant Liver/NET/HPB and GI Histopathologist at The Royal Free Hospital and Honorary Associate Professor at the UCL Institute for Liver and Digestive Health.
Click to read more
She is the Lead HPB and NET pathologist and she is also the Tissue Banking Lead for the Royal Free Hospital. She has maintained a strong research profile despite a busy non-academic post. This includes participation in multiple research projects, multi-centre clinical trials, manuscript review and supervision of research fellows. Her research interests in liver pathology are primarily quantitative evaluation of hepatic fibrosis, fatty liver disease, PSC and lately liver tissue engineering. Committee works include being member of the UCL-RFH Biobank Ethical Review Committee (B-ERC-RFH), teaching and research subcommittees of the UK Liver Pathology Group, Tissue Access Committee (TAC) of the Pancreatic Cancer Research Fund Tissue Bank (PCRFTB) and UKI-NETS Clinical Practice Committee.
She loves teaching liver pathology to undergraduates, specialist registrars and visiting histopahtologists. She has been teaching liver pathology for the FRCPath Advanced Histopathology Course in Harlow since 2015.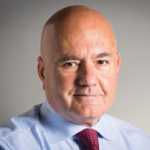 Massimo Pinzani is Professor of Medicine at University College London (UCL), London, United Kingdom.
Click to read more
He is a clinical and translational hepatologist, Sheila Sherlock Chair of Hepatology and Director of the UCL Institute for Liver and Digestive Health, Division of Medicine. He is one of the pioneers in the research dedicated to cellular and molecular mechanisms of liver fibrosis and relative diagnostic and therapeutic approaches. Current research is centred on regenerative medicine and in particular on the development of extracellular matrix scaffold of liver, pancreas and small intestine for cell bioengineering and 3D disease modelling.
Professor Pinzani research activity is summarised in more than 200 original peer-reviewed publications (H Index of 92, Scopus). He has served in the governing and scientific boards of major international organization in the area of Hepatology and Gastroenterology, and as Editor in Chief and Associate Editor of top peer reviewed international journals in the area of Gastroenterology and Hepatology. He served as Educational Councilor and member of the governing board of the European Association for the Study of the Liver (EASL). He is currently chairman and co-founder of Engitix Ltd, an UCL spin-off company dedicated to tissue engineering and regenerative medicine with particular focus on the liver and digestive tract.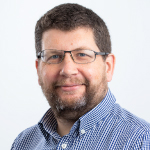 Douglas Thorburn is a consultant hepatologist at the Royal Free Hospital and Professor of Hepatology at University College London.
Click to read more
With Aileen Marshall he provides the specialist autoimmune liver disease service at the Royal Free. He has a research interest in autoimmune liver disease and liver transplantation. He is the Chair of the UK Liver Advisory Group overseeing the UK practice of liver transplantation and of the UK research PSC research consortium, UK PSC.
Key Dates
31 Jan, 2022

Application deadline

01 - 02 Jul, 2022

School days