EASL Viewpoints are testimonials, interviews, and videos from healthcare professionals sharing what life is like on the frontlines.
In their testimonials, hepatologists, liver nurses, researchers, and academics tell how their working life is affected by COVID-19 and what might be to come.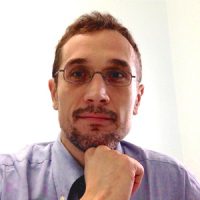 Prof. Luca Valenti
EASL Scientific Committee member
Associate Professor of Internal Medicine, University of Milan
Milan, Italy
15/04/2020
Disclaimer: As the COVID-19 pandemic unfolds, treatment strategies are being developed and adjusted accordingly. EASL Viewpoints serve as snapshot interviews from the frontline and are intended to reflect the experiences at the time of the interview only.