Season 4, Episode 11 - YI Choice: Gene therapy for liver disease —RNA interference and beyond
Emerging therapeutics based on gene addition, editing, or silencing are expected to change the landscape of genetic liver disease.
Watch this episode to find out:
Which approaches exist?
Where are they in terms of preclinical and clinical development?
How will they be used?
Faculty: Dr Mattias Mandorfer (Moderator), Dr Gloria Gonzalez-Aseguinolaza (Faculty), Prof. Pavel Strnad (Faculty), Prof. Man-Fung Yuen (Faculty)
ℹ The episode will be broadcasted live on this page.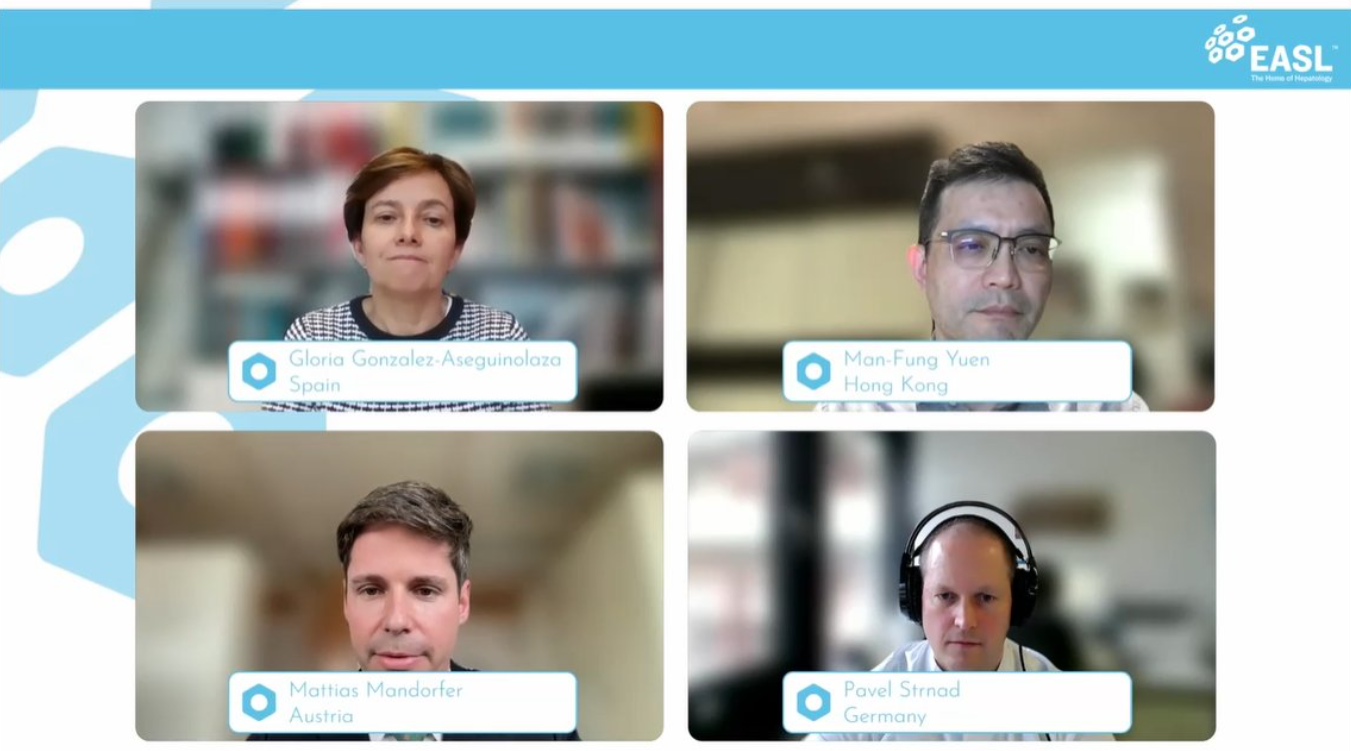 Watch previous EASL Studio episodes