Season 4, Episode 10 - Ascites: New solution for an old problem
Ascites is the final consequence in a series of anatomic, pathophysiologic, and biochemical abnormalities and one of the most common complications of advanced cirrhosis.
This EASL Studio will be discussing:
Is it all about portal pressure?
Which treatment option for which patient?
Which trials are needed?
Faculty: Prof. Thomas Reiberger (Moderator), Prof. Benjamin Maasoumy (Faculty), Prof. Virginia Hernández-Gea (Faculty), Prof. Cristina Ripoll (Faculty)
ℹ The episode will be broadcasted live on this page.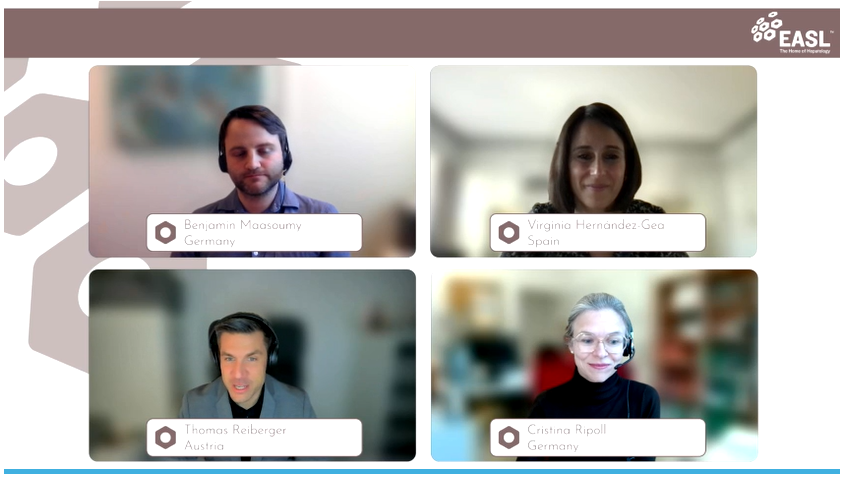 Watch previous EASL Studio episodes