Season 3, Episode 16 - Liver Cancer in 2022: Wrap-up & Outlook
Results from current clinical trials are rapidly evolving, with mixed results. In this EASL Studio the faculty will be discussing:
why certain trials have failed whereas others have succeeded,
what we have learned about the connection between overall survival and progression-free survival as endpoints, and
how the systemic therapy of HCC has evolved.
Faculty: Prof. Tom Lüdde (Moderator), Prof. Peter Galle (Moderator), Prof. Bruno Sangro (Faculty), Dr Anna Saborowski (Faculty)
Related episodes
ℹ The episode will be broadcasted live on this page.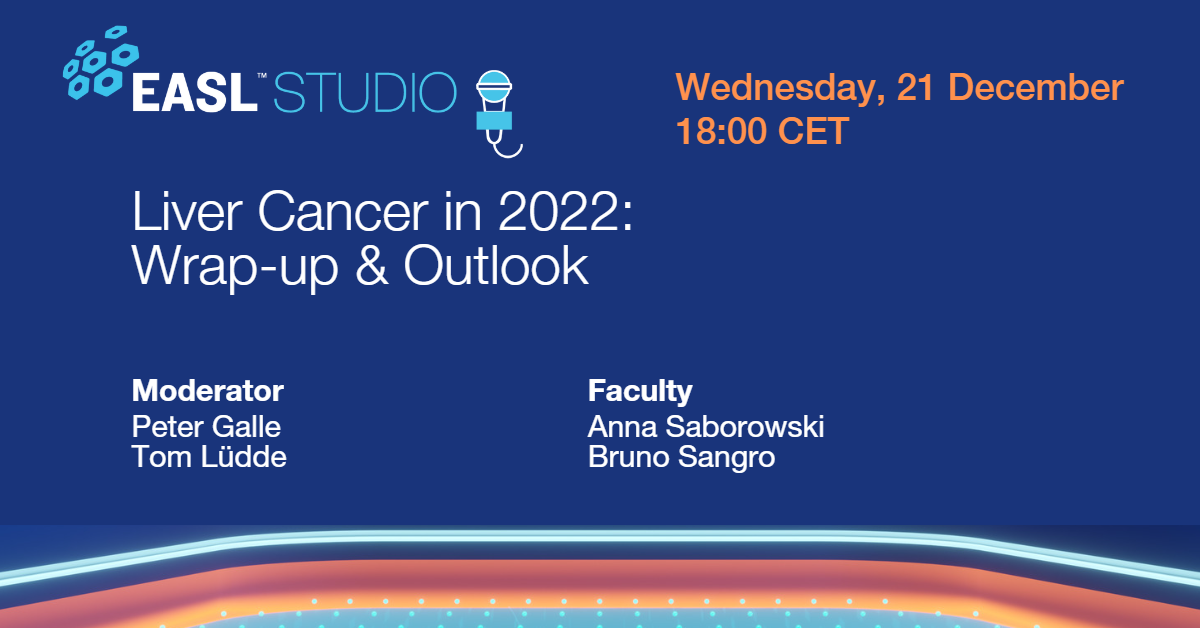 Watch previous EASL Studio episodes