Season 3, Episode 15 - Chronic portal vein thrombosis: anticoagulation and interventional radiology for all patients? 
In this episode of EASL Studio the experts will be discussing a non-cirrhotic portal vein thrombosis (PVT):
Tune in to hear:
Faculty: Prof. Pierre-Emmanuel Rautou (Moderator), Prof. Juan-Carlos Garcia-Pagan (Faculty), Dr Aurélie Plessier (Faculty)
Related article:
Rivaroxaban Prophylaxis in Noncirrhotic Portal Vein Thrombosis, Plessier et al. – NEJM Evidence – 2022
ℹ The episode will be broadcasted live on this page.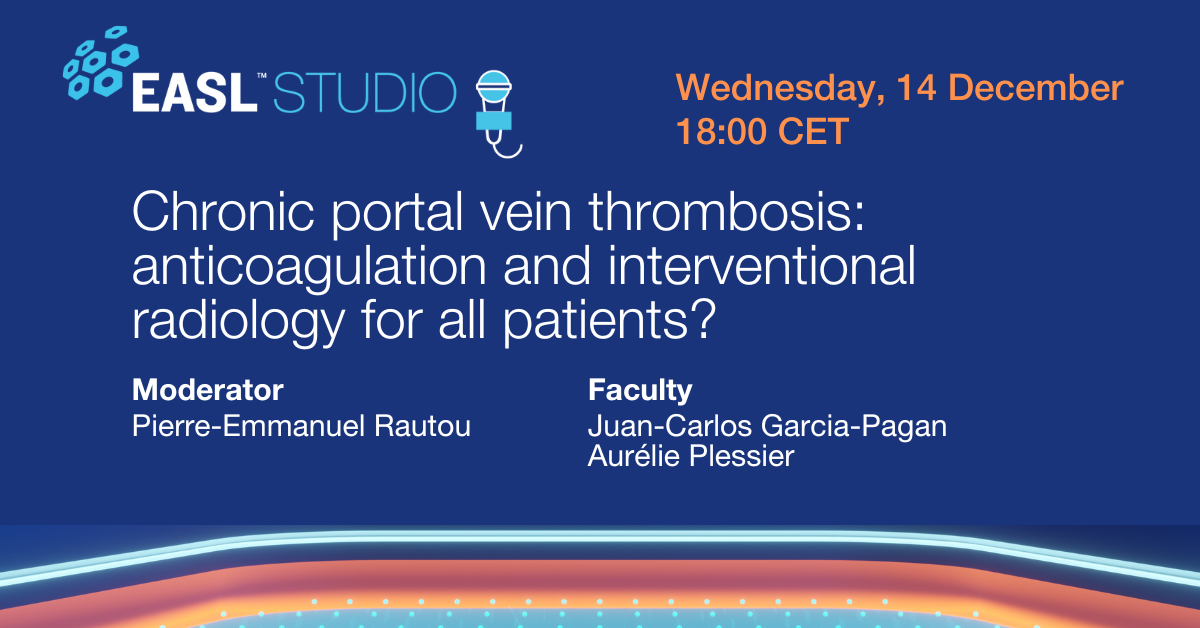 Watch previous EASL Studio episodes