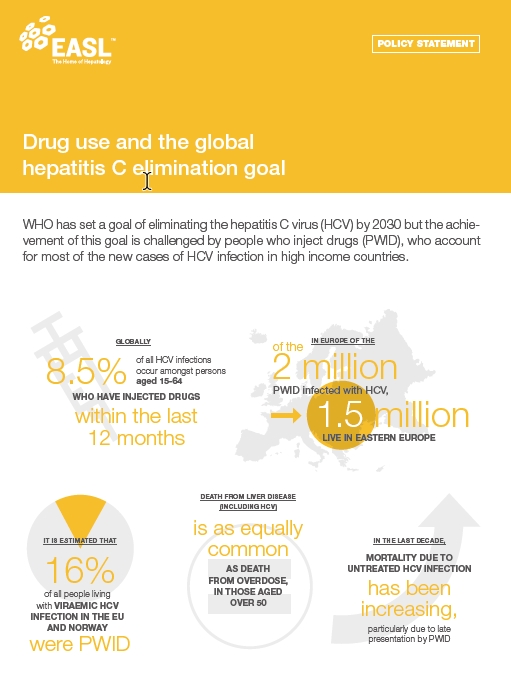 Policy statement on drug use and the global hepatitis C elimination goal
WHO has set a goal of eliminating the hepatitis C virus (HCV) by 2030 but the achievement of this goal is challenged by people who inject drugs (PWID), who account for most of the new cases of HCV infection in high-income countries.
In order to achieve the 2030 WHO viral hepatitis elimination goals, EASL recommends: that all barriers to the uptake of healthcare services by PWID be removed by changing policies and discrimination that hinder access. This includes the decriminalisation of minor, non-violent drug offences and the adoption of an approach based on public health promotion, respect for human rights and evidence.
Download full version of policy statement