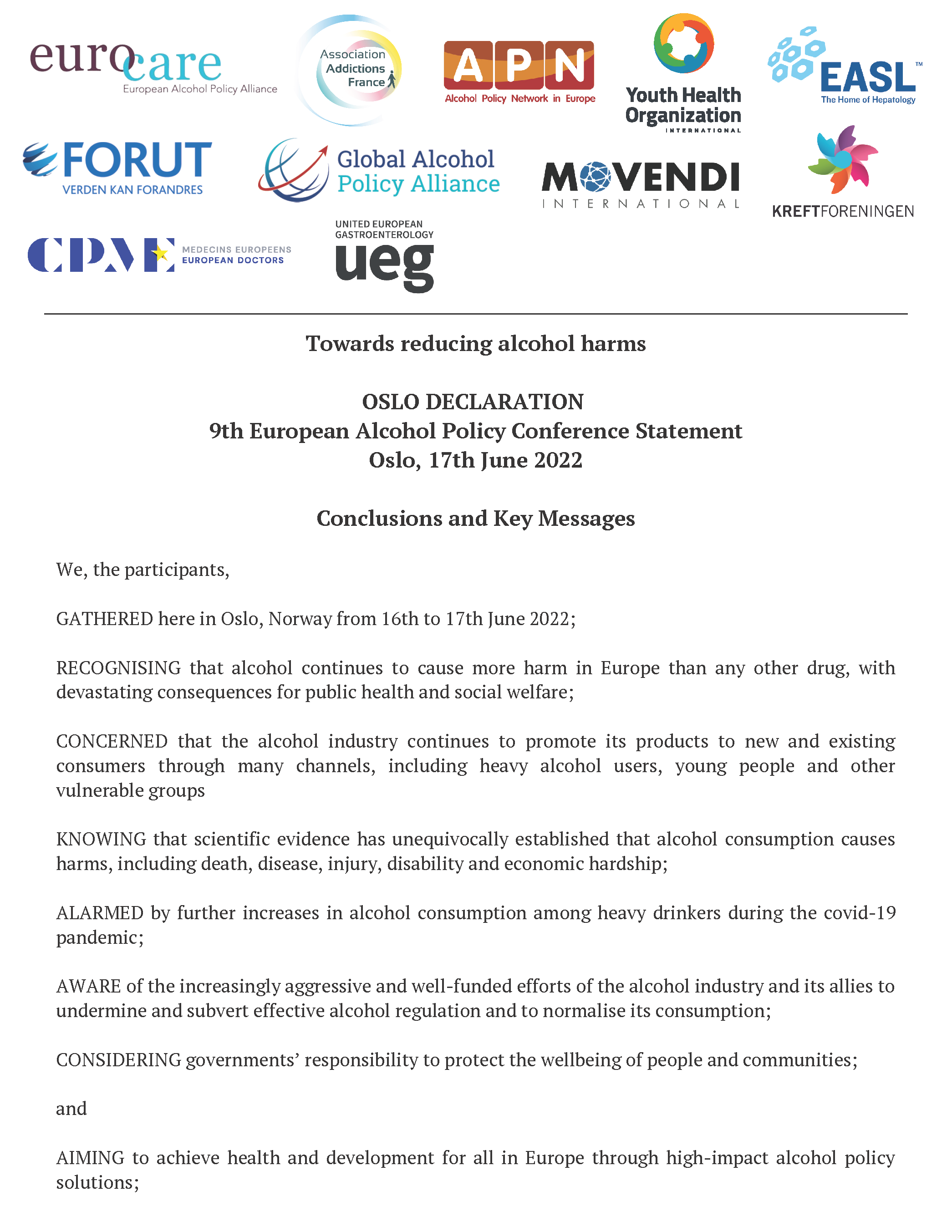 Oslo Declaration – 9th European Alcohol Policy Conference Statement
International organisations representing doctors, cancer patients, young people, researchers, public health and development advocates across Europe issued the Oslo Declaration- a call for policy action to curb alcohol harm. 
Europe is the heaviest alcohol consuming region in the world. The burden of alcohol related harms to individuals, families, communities and society is enormous. Half of deaths due to liver disease are a result of alcohol.

Many individuals who develop life-threatening harms are largely unaware of the risks of alcohol consumption. The time has come for concerted action across Europe to reduce these harms. We fully support the aspirations in the Oslo declaration to reduce alcohol harms in an evidence-based manner,
said Prof Frank Murray, Policy and Public Health Committee member, Consultant in Hepatology & Gastroenterology and Associate Professor of Medicine at the Royal College of Surgeons in Ireland.