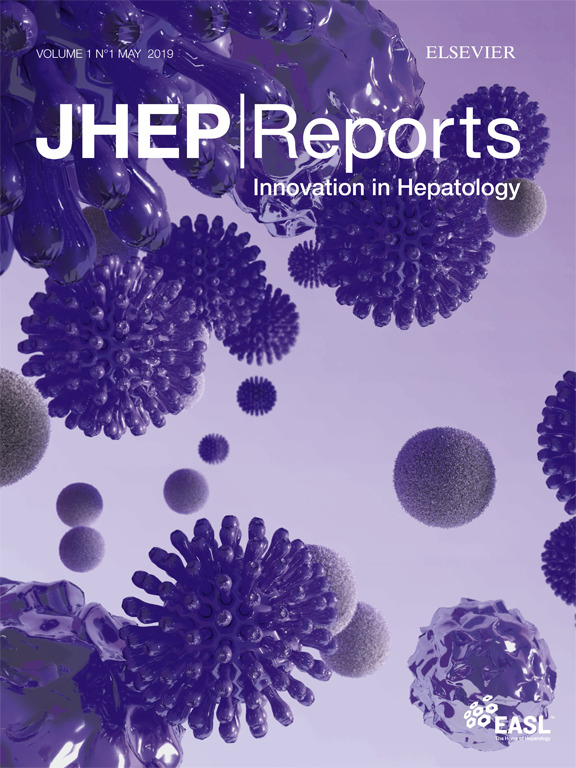 JHEP Reports May 2019
To better serve the demands of its members, in 2018 the EASL Governing Board decided to launch a second journal named JHEP Reports . This is happening amidst a changing landscape of publishing trends, with a strong orientation towards open access and digital content. For this reason, and to maximize outreach to an increasingly global readership, the second journal, JHEP Reports, will be full open access.
JHEP Reports shares the same commitment to quality and integrity as the Journal of Hepatology and will only publish the best science that satisfies our rigorous peer review standards. Our goal is to become a respected channel for innovation in hepatology by publishing outstanding basic, translational and clinical studies. In the clinical domain, our goal is to support the development of precision medicine and new therapies in liver diseases. Therefore, we invite submissions reporting early phase clinical trials, novel diagnostic biomarkers and technological developments related to diagnostic and therapeutic devices. We are also interested in emerging fields of research, exploring the frontier between basic and translational liver research, particularly related to rapidly developing fields such as metabolic and malignant liver diseases. We encourage submissions reporting on new technological developments and the latest findings in liver pathophysiology, as they have the potential to revolutionise our understanding of the natural history of various diseases and promote/facilitate the emergence of novel concepts. These scientific innovations will have important consequences for the care of patients, and it is our mission to help accelerate their translation into clinical applications.
Visit the JHEP Reports website. Read more about EASL.