Global hepatology societies call for better HCV testing and access to treatment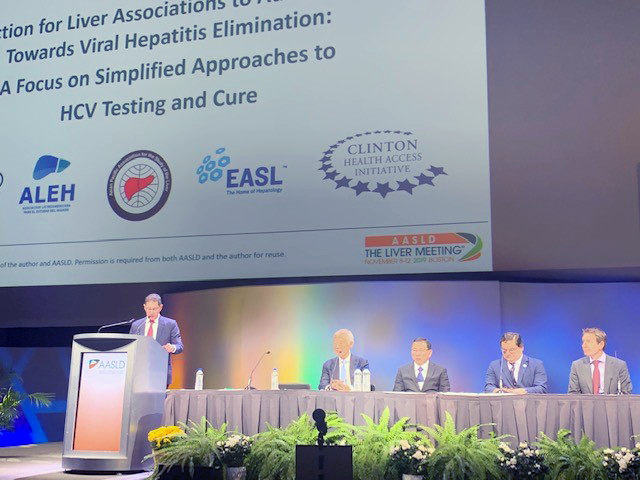 Four societies focused on liver disease research and treatment announced a global call-to-action initiative to simplify hepatitis C testing and treatment.
BOSTON, 8 November 2019. The societies, in partnership with the Clinton Health Access Initiative (CHAI), launched the initiative at The Liver Meeting® – held by the American Association for the Study of Liver Diseases.
Approximately 71 million people worldwide are chronically infected with hepatitis C virus (also known as HCV) making it one of the world's most common infectious diseases and public health threats. The epidemic continues to grow, with 1.75 million new infections annually. In 2016, the World Health Assembly ─ the forum through which the World Health Organization (WHO) is governed by 194 member states─ initiated a worldwide goal for HCV elimination, defined as a reduction in HCV related mortality by 65 percent and new incidences by 80 percent by 2030. According to WHO, only 12 countries are on track to meet this goal.
To address this, four societies – American Association for the Study of Liver Diseases (AASLD), European Association for the Study of the Liver (EASL), Asian-Pacific Association for the Study of the Liver (APASL) and Latin American Association for the Study of the Liver (ALEH) – collaborated with CHAI to develop strategies to overcome the barriers to achieving HCV elimination, citing the World Health Organization's position that the tools exist to achieve this goal within the next decade.
The call-to-action document outlines four clinical strategies that liver disease associations and their constituents can use in their continuing HCV elimination efforts, including simplifying diagnostic and treatment algorithms, integrating HCV treatment with primary care and other disease programs, decentralizing HCV services to local level care and task-sharing care with primary care clinicians and other health care practitioners.
The call-to-action also highlights the efficacy of existing screening and treatments, including accurate rapid HCV antibody screening and confirmatory viral load testing that can be accomplished in a single clinical visit and pan-genotypic direct-acting antivirals (DAAs) that are available in fixed dose combinations with efficacy rates greater than 95 percent and minimal side effects.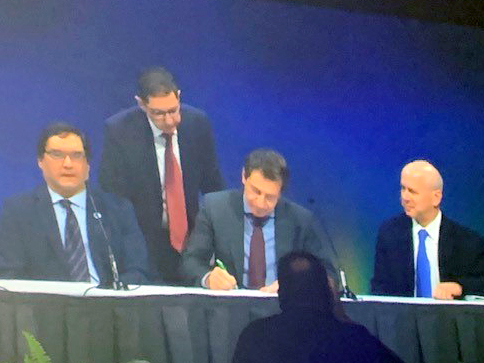 The four societies released statements about the initiative:
AASLD: HCV elimination is possible with country-specific deployment and rapid scale‐up of prevention, screening and treatment programs. Hepatologists have key roles in expanding access to HCV care by helping non-specialists test and treat hepatitis C, assisting government in developing sound testing and treatment policies and working in local coalitions to address issues of testing and treatment costs, stigma and discrimination that unnecessarily limit access of many to life saving treatment and cure.
ALEH: Estimations suggest that only 25 percent of individuals with suspected HCV infection have been diagnosed, and only 4 percent received treatment. We aim to focus our initiatives on diagnosis as this is one of the greatest challenges in Latin America.
APASL: An additional challenge that APASL intends to meet straight on is the challenge of stigma and the barrier that stigmatization creates for the patient with HCV. APASL will be leading the charge in eliminating stigma as a barrier to treatment.
EASL: EASL calls for all countries to develop a national strategy to increase public awareness, provide robust education to care providers at all levels, offer testing and provide linkage to care.
Related links