Liver community fights liver cancer with a robust action plan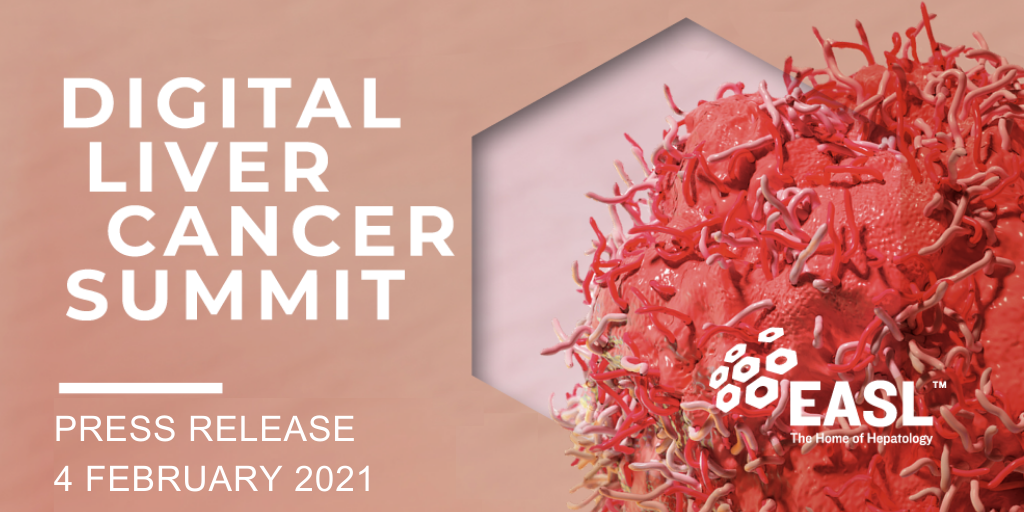 Digital Liver Cancer Summit 2021: As the latest data suggests, liver cancer is now the third-most deadly cancer in the world, claiming nearly 1 million lives in 2020, the liver community takes robust action to tackle the burden posed by the disease.
February 4, 2021 
Liver cancer has become an increasingly serious public health threat, with a recent WHO Report demonstrating it has become the world's third-most deadly malignancy worldwide.
EASL has made it its mission to tackle this threat head on and champion the research, studies, education, and awareness behind life-saving treatments and cures critical to reducing this burden. By facilitating seminal meetings and communication between specialists across Europe, EASL aims to ensure all those involved with treating liver disease can realise their full potential in curing and preventing it.
EASL continues to act as a leading advisor to European health authorities and organisations concerning liver cancer, the provision of clinical services and advocating the need for greater research funding. As collaboration is key to optimising resources and knowledge, EASL is building strong relationships with patient associations and public health organisations, so that more lives can be saved and improved.
With liver cancer posing an increasingly major burden on Europe, EASL is well placed to play a crucial role in turning the tide. We have established a clear strategy for driving novel advancements in the field of liver cancer and developed a comprehensive programme to accommodate this, helping to ensure everyone operating in the liver cancer community gets the support they need,
said Prof. Maria Reig of the Hospital Clinic of Barcelona, Spain, and EASL Governing Board member.
Education is a central priority with EASL offering educational opportunities at every level, whether through dedicated schools or in-depth masterclasses, as well as open-access educational resources on liver cancer developed with leading experts across the globe. These diverse resources range from the online HCC management course, to clinical practice guidelines, and a collection of articles from the Journal of Hepatology.
EASL's cancer strategy is more than ever focused on fostering partnerships across the globe with patient organisations and other stakeholders.
Science must focus on the individual, from prevention and early diagnosis to treatment and care. By working together with our partners, combining forces and focus, we can reduce suffering and improve quality of life for patients and survivors of liver cancer,
commented Prof. Maria Buti, Professor of Medicine at the Internal Medicine and Hepatology Department, Hospital General Universitari Valle Hebron, Barcelona, and EASL EU Policy Councillor.