Tribute to Prof. Vinay Sundaram (1978-2022)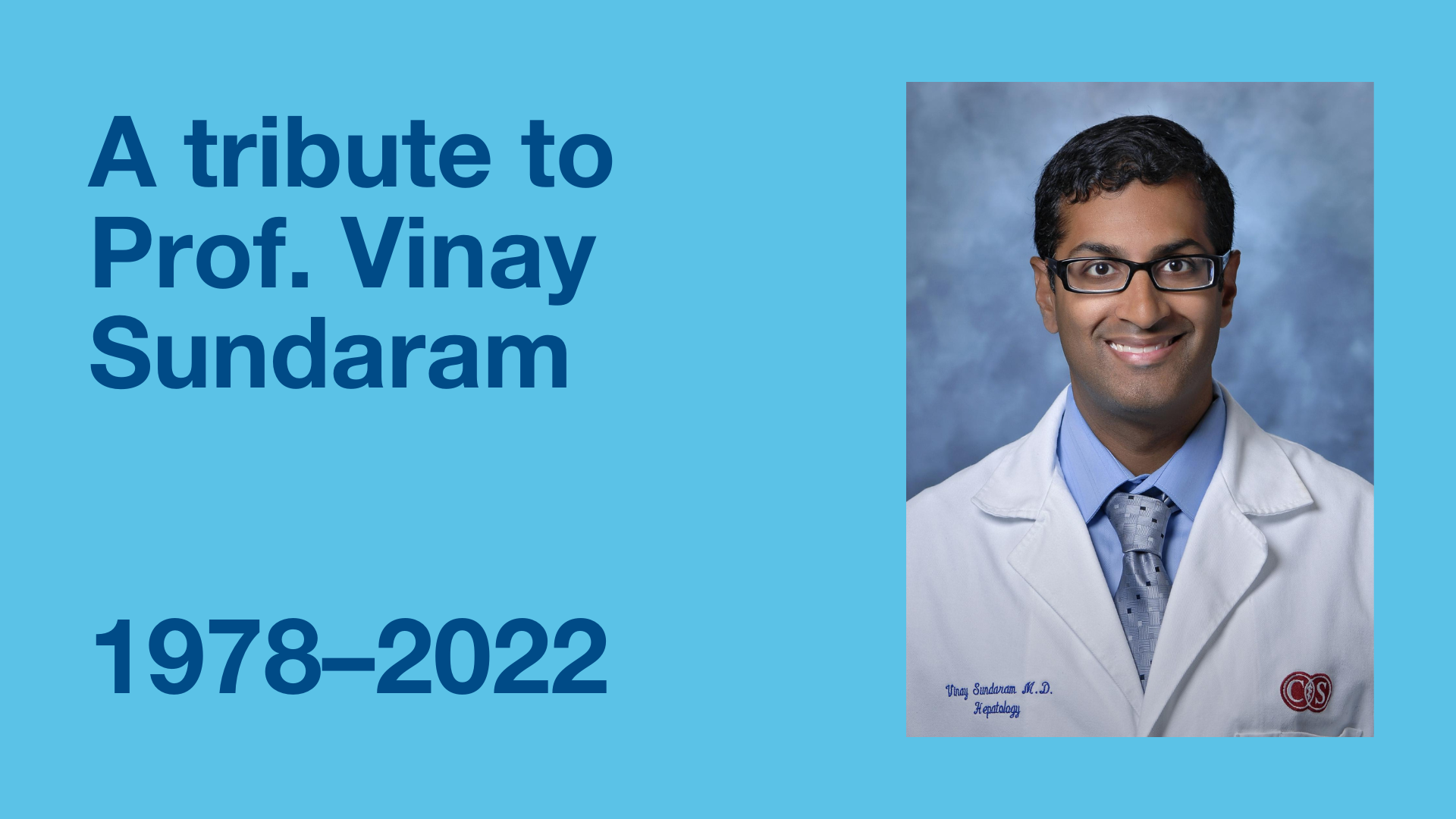 Prof. Vinay Sundaram, Associate Professor of Medicine and Director of Hepatology Outcomes Research at Cedars-Sinai Medical Center, passed away on July 14, 2022.
Prof. Sundaram was one of the leading researchers in the field of acute-on-chronic liver failure and was actively involved in studies aiming at improving the outcomes of patients after liver transplantation. He completed his medical degree at NYU in 2004, his residency in internal medicine at UVA in 2007, his gastroenterology fellowship at the University of Pittsburgh in 2010, and his hepatology fellowship at Beth Israel Deaconess Hospital in 2011. He spent the majority of his professional career at Cedars-Sinai Medical Center in Los Angeles, California, earning many honours and accolades, as well as the deep praise of colleagues, hospital staff, and patients alike.
The EASL Governing Board expresses its heartfelt sympathy to his family, friends, and colleagues in this time of sorrow.