Treatment in Pregnancy for Hepatitis C (TiP-HepC) Clinical Case Registry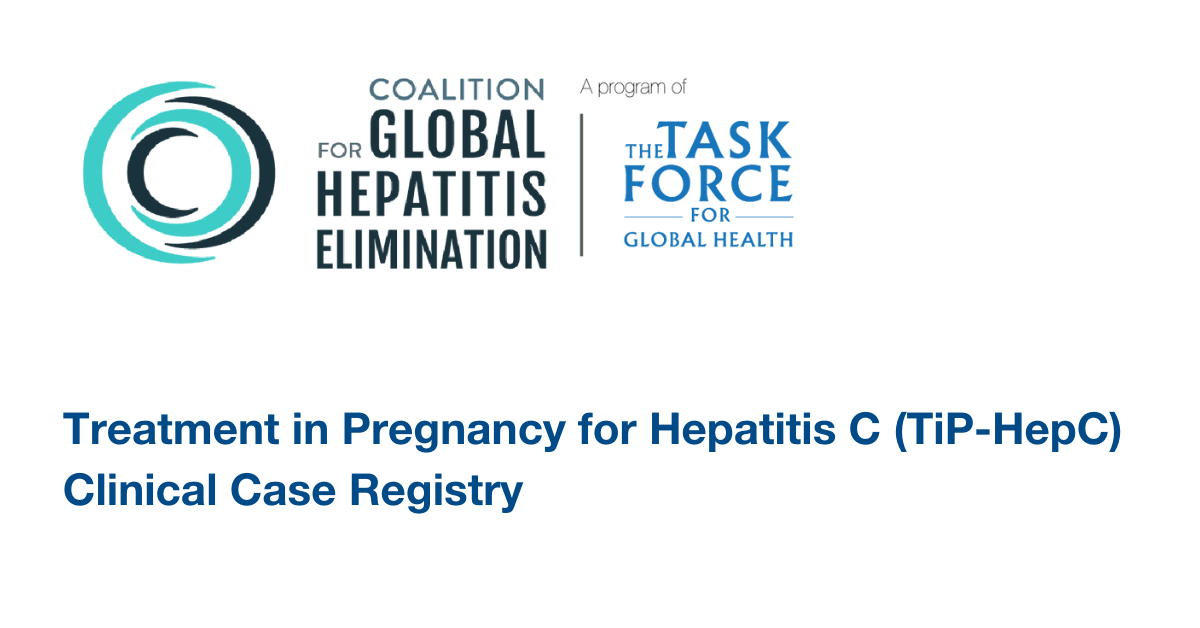 Background
Although DAA medications have demonstrated excellent safety and efficacy in non-pregnant individuals, they are not currently approved for HCV treatment in pregnant women due to a lack of safety data. Clinical trials assessing the safety of DAAs in pregnancy and real-world studies regarding the outcomes of mother-infant pairs exposed to DAAs during pregnancy are extremely limited. The Coalition for Global Hepatitis Elimination (CGHE) has launched a global clinical case registry to understand the real-life outcomes of women and their infants exposed to DAAs during pregnancy.
Objectives
The primary objective of the Treatment in Pregnancy in Hepatitis C (TiP-HepC) Registry is to compile observational evidence on the safety outcomes of DAA treatment in mother-infant pairs with exposure to DAA medications during pregnancy. Adverse pregnancy and birth outcomes include preterm delivery, stillbirth or fetal demise, maternal death, low infant birth weight, need for neonatal intensive care, and presence of congenital anomaly. Secondary objectives are the frequency and distribution of known cases of DAA exposure during pregnancy and effectiveness of DAA treatment in pregnancy.
Methodology
Data regarding the exposures and outcomes of mother-infant pairs exposed to DAAs during pregnancy in routine clinical practice are solicited from participating clinical providers and research groups globally via an online Redcap survey portal. Survey respondents are required to review and agree to study procedures. The TiP-HepC Registry was reviewed and approved by the U.S. CDC Institutional Review Board with waiver of informed consent. Data is shared securely through the RedCap survey portal and is maintained at The Task Force for Global Health. Following case submission, the respondent is provided with a unique identification number for each submitted case. Prospective follow-up data is not solicited. Data is analyzed at six-month intervals and reviewed by a scientific oversight committee.
Potential Impact
The TiP-HepC registry aims to address a key knowledge gap regarding the safety of DAA medications to better guide providers and programs when assessing the individual risks and benefits of HCV treatment during pregnancy and may provide a mechanism for ongoing reporting and surveillance of DAA exposures in pregnancy and outcomes for mother-infant pairs.
Funding
The study is funded with support from the US Centers for Disease Control and Prevention.