Marta Carol Perdiguer receives Prestigious EASL Rising Star Award for exemplary contributions to liver care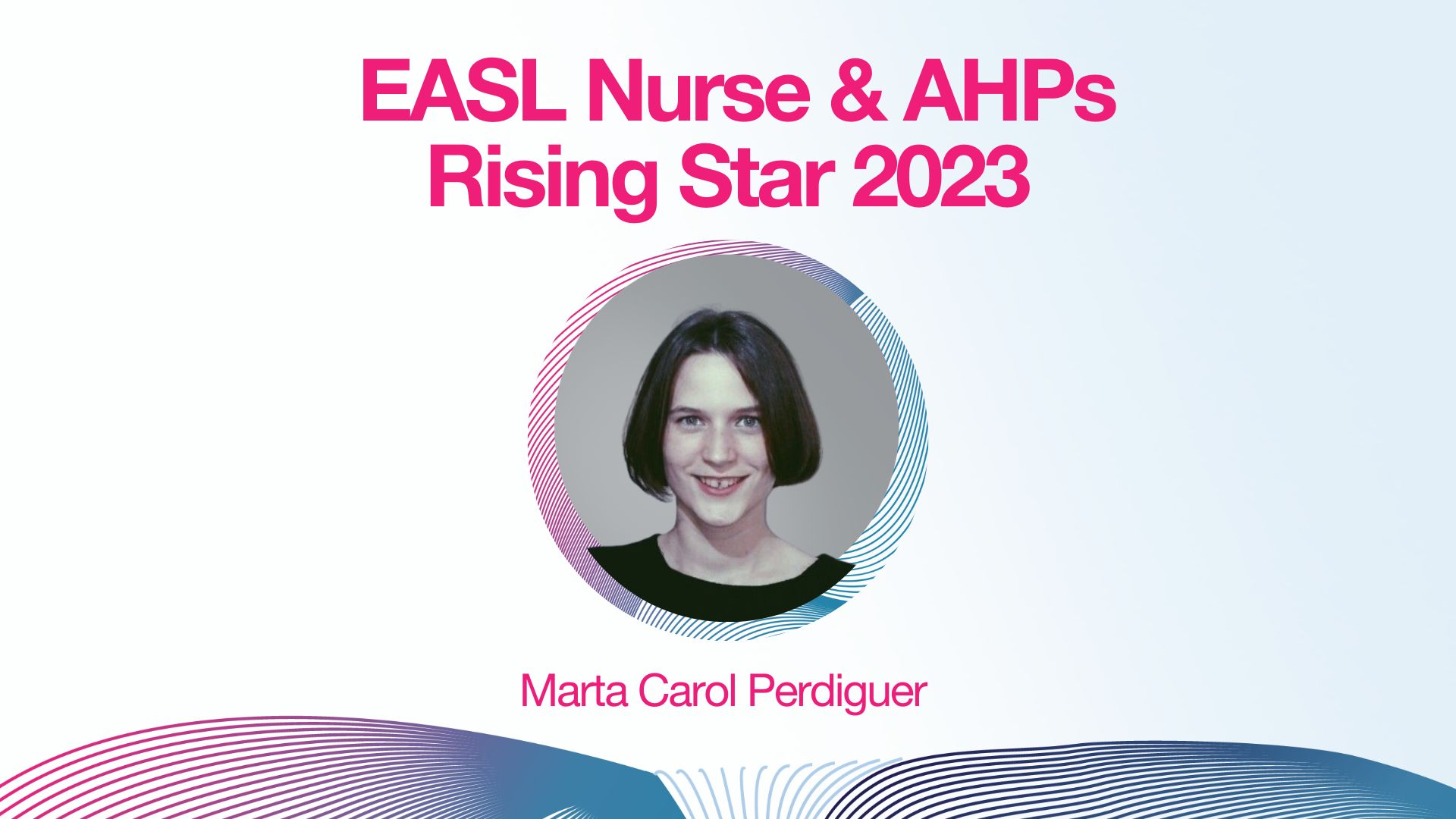 In recognition of her outstanding dedication and commitment to patient care, Marta Carol Perdiguer has been honoured with the "Rising Star 2023" award. This prestigious accolade highlights emerging liver nurses and Allied Health Professionals (AHPs) who prioritise the well-being of individuals with liver disease and aim to enhance their overall experience.
Marta Carol Perdiguer's unwavering passion for her work has shone through in her exceptional care for patients with chronic liver diseases, especially those grappling with decompensated liver cirrhosis.
Her pivotal role as an AHP in the H2020 LIVERHOPE Team, overseeing patients involved in safety and efficacy trials, was instrumental in their successful completion. Through her direct involvement and the time spent with patients and their families, she fostered trust and encouraged their active participation in the trials.
Understanding the profound impact of a liver disease diagnosis, especially in advanced stages, Marta Carol Perdiguer embarked on her doctoral thesis, delving into the stigma experienced by patients and families. She has since published articles and engaged in forums, shedding light on this important issue and advocating for improved support systems.
As part of the LIVERSCREEN project, she has visited primary healthcare centers, engaging with nurses and general practitioners to emphasise the value and merits of early detection. Her persuasive skills have resulted in greater awareness and increased participation, empowering healthcare providers to take a more active role in their patients' liver care.
An inspiring by-product of her efforts has been the establishment of a networking circle in Barcelona, bringing together nurses with a newfound interest in liver diseases. Beyond her practical nursing duties, Marta Carol Perdiguer has taken the lead in designing training courses for primary care and hospital nurses, focusing on various aspects of liver disease and comprehensive patient care, including the crucial role of caregivers. Her research on the challenges faced by caregivers in this patient population has translated into workshops and training programs for fellow nurses.
We look forward to celebrating these fantastic achievements at the EASL Congress 2023.