Registration is now open for the Digital International Liver Congress™ 2020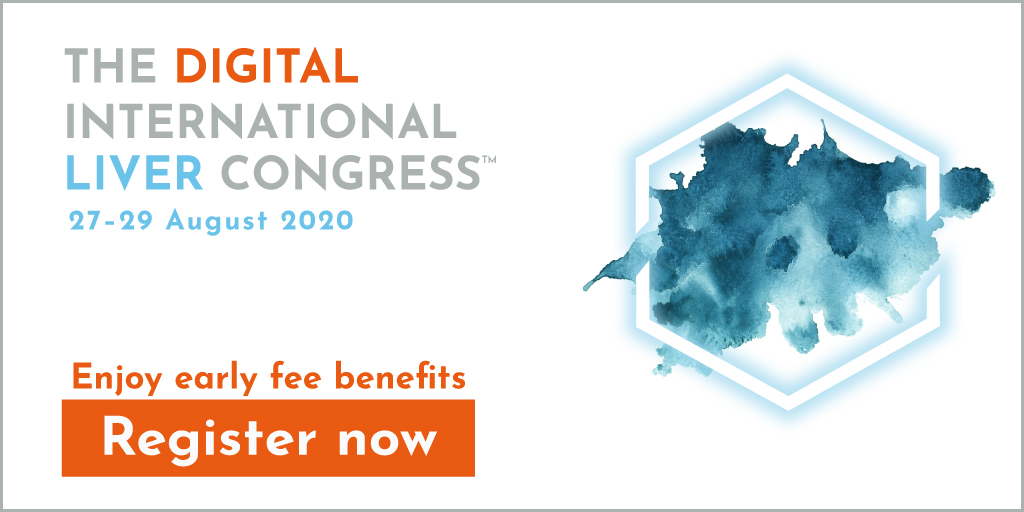 Be a part of this innovative and engaging digital event for the liver community to connect and learn via cutting-edge content. Enjoy three days of immersive and lively exchanges at the Digital International Liver Congress™ 2020 from 27 to 29 August 2020.
Enjoy the benefit of early fees and register. You can find out more details about registration for The Digital ILC 2020.
Please note that this call is for new registrations only. If you have already registered for the onsite London event, please disregard this registration link. We will contact you shortly. You are welcome to browse the interactive programme now, to get a taste of what is to come.
Scientific programme for the Digital ILC 2020
We have structured the scientific programme for The Digital ILC 2020 to provide optimal global reach, taking into consideration the locations and time zones of our participants. Wherever you are based – the US, Europe, Asia, South America, the Middle East, Africa, or Australia – you will be able to attend the key presentations at a time that is convenient for you.
Such immersive, lively, and interactive exchanges are a tradition of our flagship congress. International participation is one of the most appreciated features of ILC and we look forward to connecting to a global audience digitally.
Find out more about The Digital ILC 2020 programme.